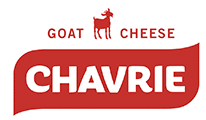 Chavrie Goat cheese
Chavrie is a brand of remarkable fresh cheeses.  Their original flavor is perfect for your recipes, and their flavorful cheese logs are delicious as is, or in your cooking.
Chavrie: goat cheese experts since 1989
Chavrie is a company fully dedicated to goat cheese since 1989, with their Goat Cheese Pyramid. Since then, the Chavrie name has evolved to include a wide selection of both sweet and savory (but always creamy) logs and crumbles. This creamy spreadable cheese is liberating and comes with a motto: "let your creativity soar".
Our goats and farmers work in harmony with nature to produce exceptionally pure goat milk of the highest quality—creating the creamy texture and wholesome goodness of Chavrie cheese. With Chavrie, the possibilities are endless.
America's first goat cheese—and still the tastiest.
In 1989, Chavrie landed on shelves in its classic pyramid-shaped packaging. Now, there are 3 ways to enjoy Chavrie: pyramids, logs, and crumbles.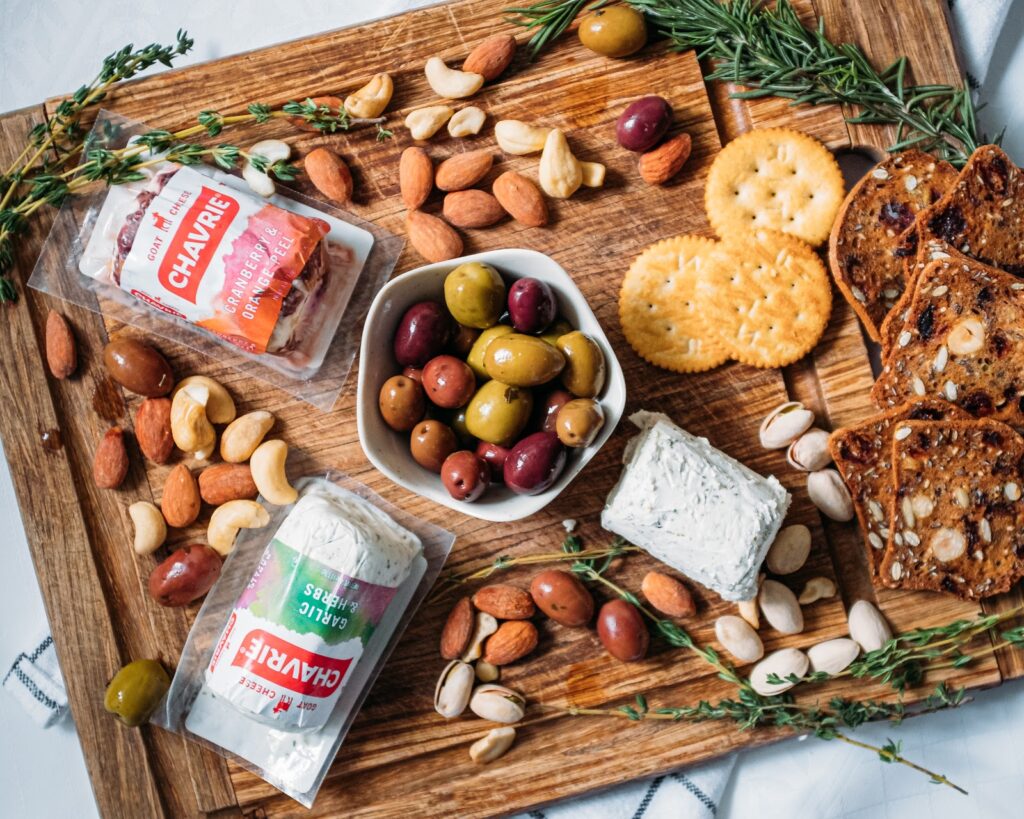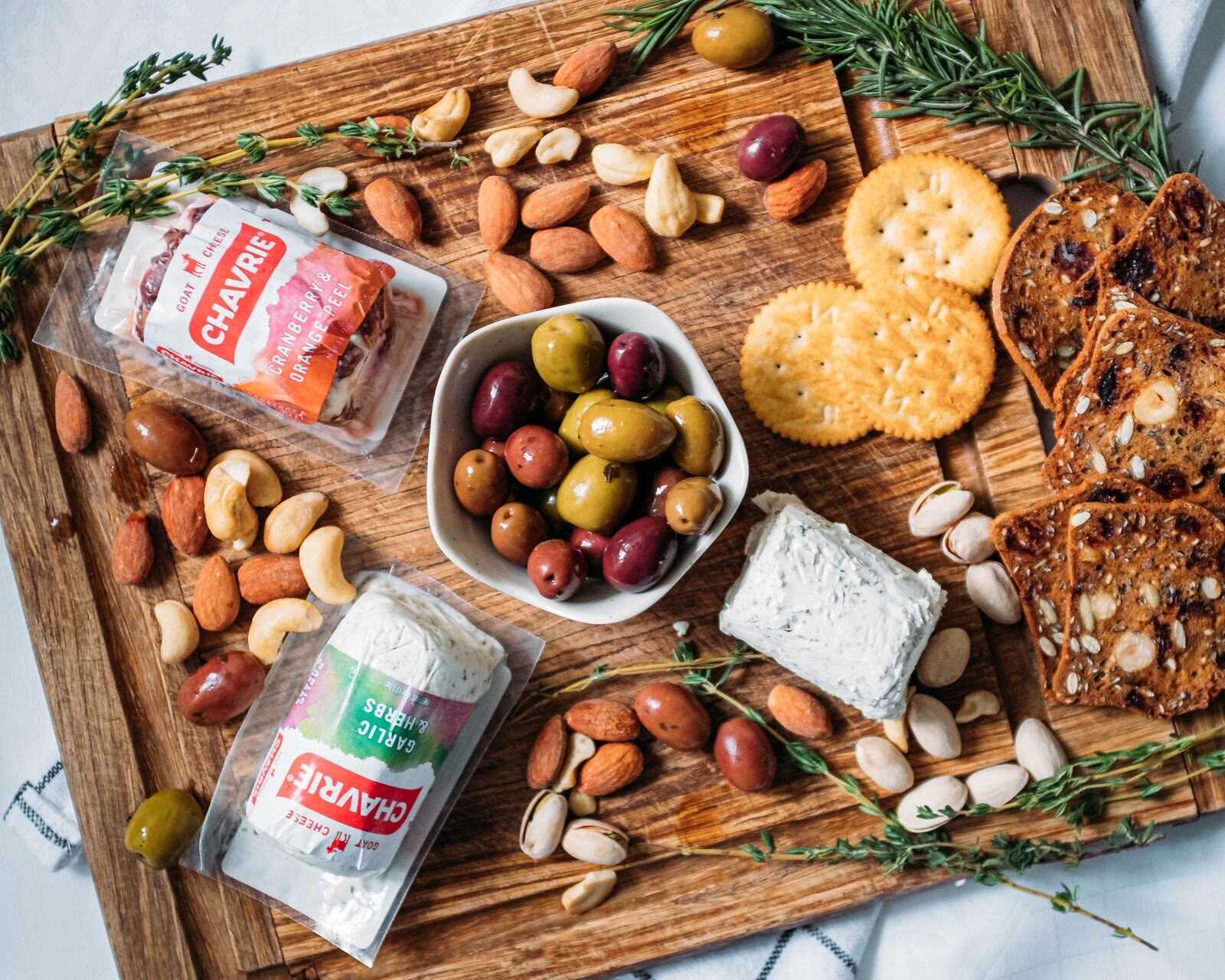 Endless Combinations
Endless Possibilities
A world of creamy
goat cheese goodness
Let your creativity soar!
Chavrie's fresh cheese is delicious on crackers, with some seasoning, but it really shines when used in your kitchen.
It can bring flavor and texture to your salads, your bagels, and even to your desserts. Knowing the strong points of their fresh cheese, Chavrie went on to create a range of seasoned goat cheese logs to brighten up your dishes.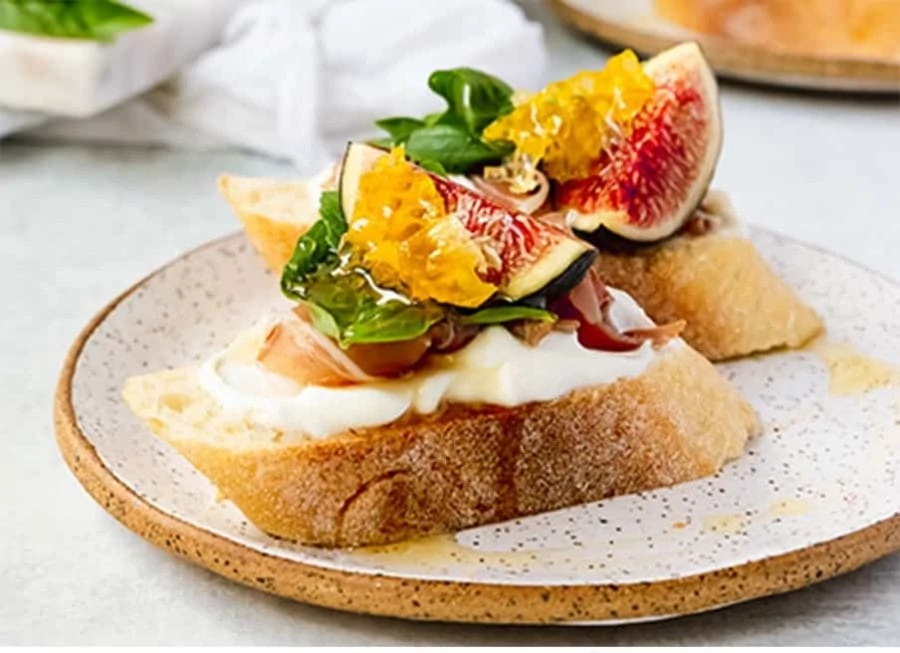 Made from nature's freshest goat milk
Chavrie's flavor comes from goodness of the milk: fresh, creamy, and mild. Spread it on nutty crackers and seeded flatbreads. Use it in dips, salads, and entrees, or just eat it straight from the package. No matter how you indulge, you'll love the creaminess of this cheese.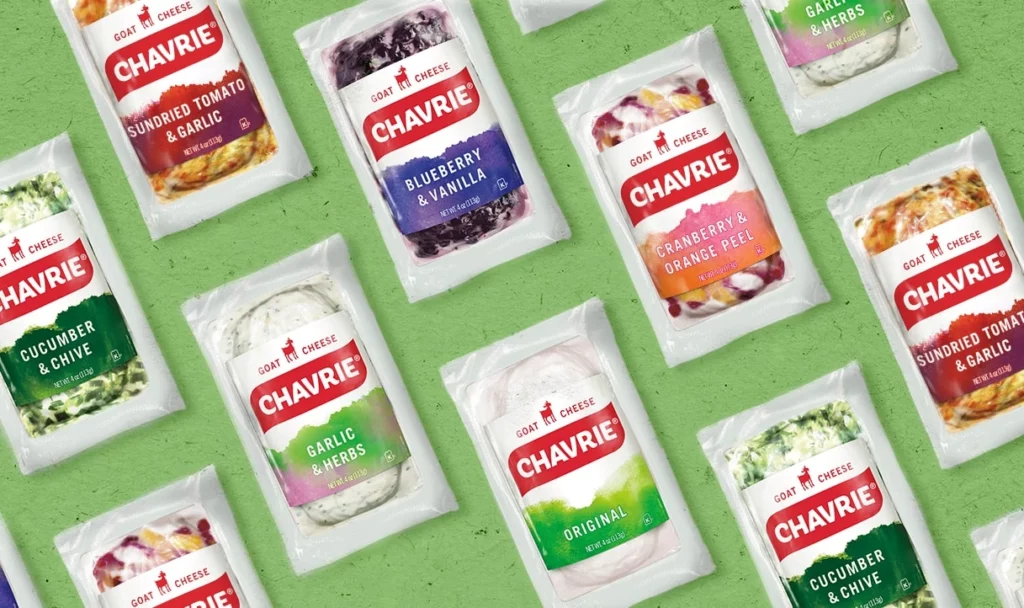 Chavrie Goat Cheese Logs
Sprinkle Chavrie atop a salad. Bake it into your favorite recipe. Spread it across a crisp seeded cracker. Fresh and delicious, Chavrie adds creamy goodness to any dish—on any occasion.
Discover our products
The Original Log – Purely Goat, Purely Good
Fresh, tangy, and versatile, our original goat cheese log is a mouthwatering addition to any dish.
Slice, spread, crumble—or eat it straight from the package. Chavrie goat cheese logs make life
more delicious. It's as simple as that.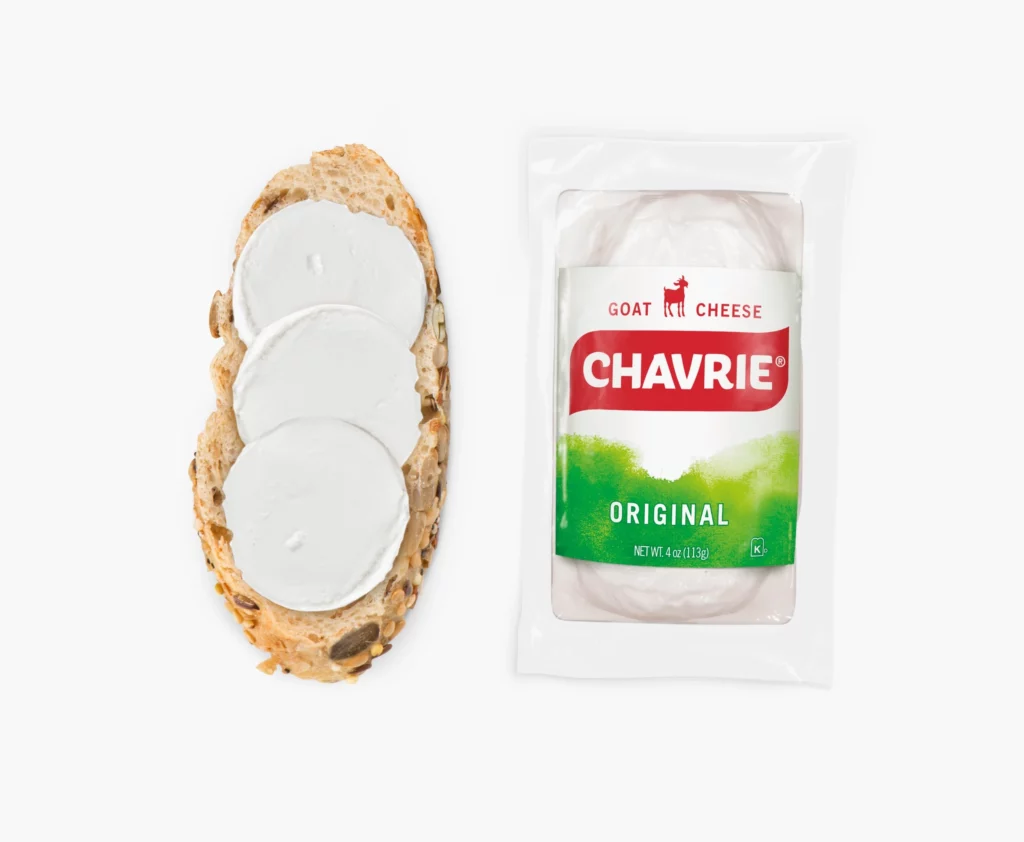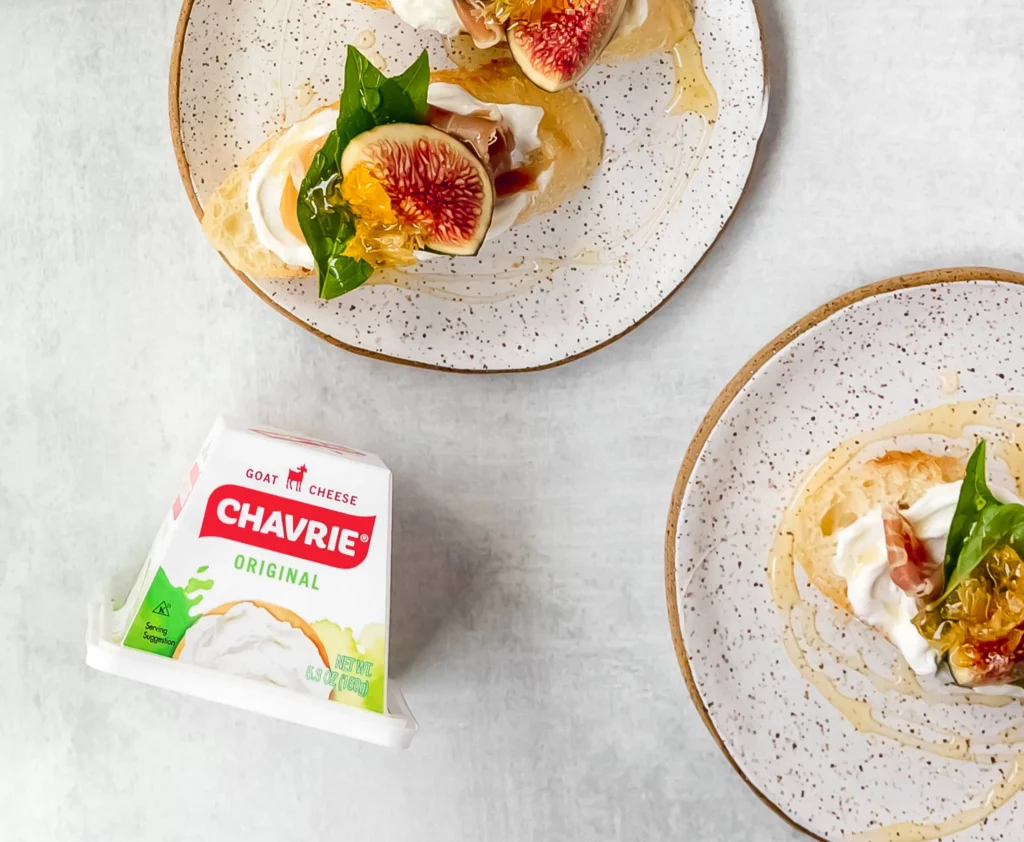 Sundried Tomato & Garlic – A Tangy Treat
Pure zesty goodness, this Chavrie goat cheese log is coated in sundried tomatoes, garlic,
and parsley. Smear on a toasted baguette or add into your favorite pasta or chicken dish.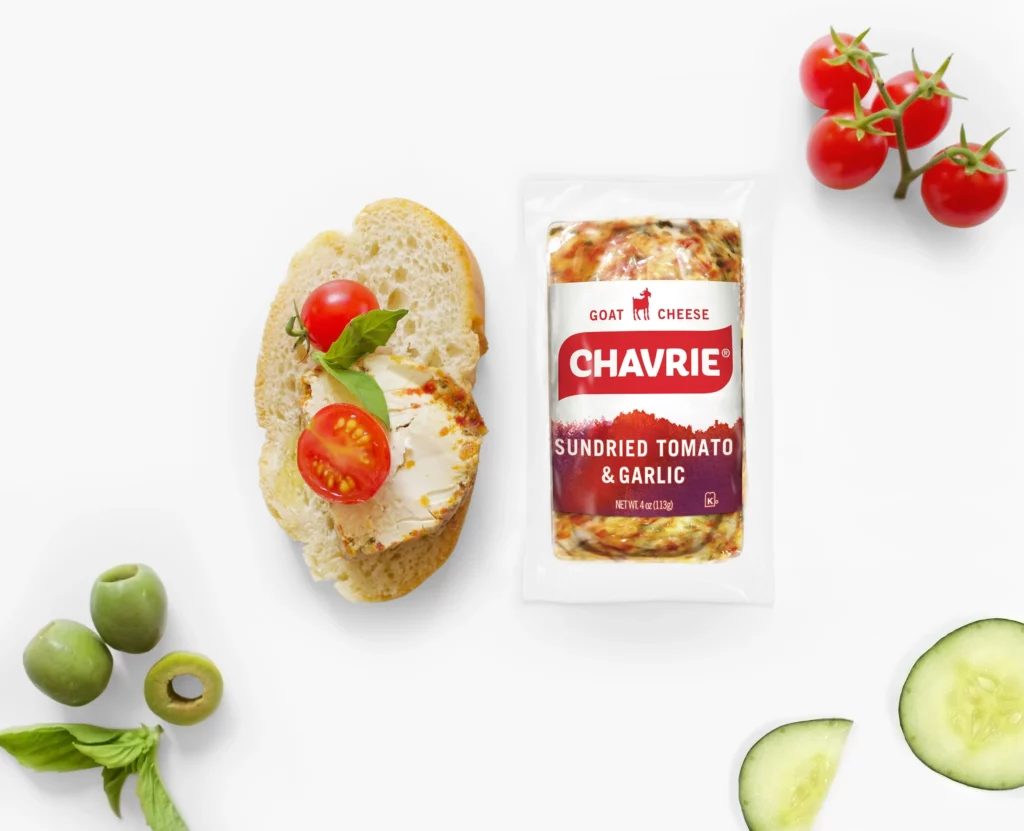 Cranberry & Orange Peel – A Fruity Flair
Add a hint of sweetness to your spread with Chavrie goat cheese logs coated in juicy cranberries and candied
orange peel. Crumble into a salad, slice atop a nutty cracker, or spreadonto a shortbread cookie for a tasty treat.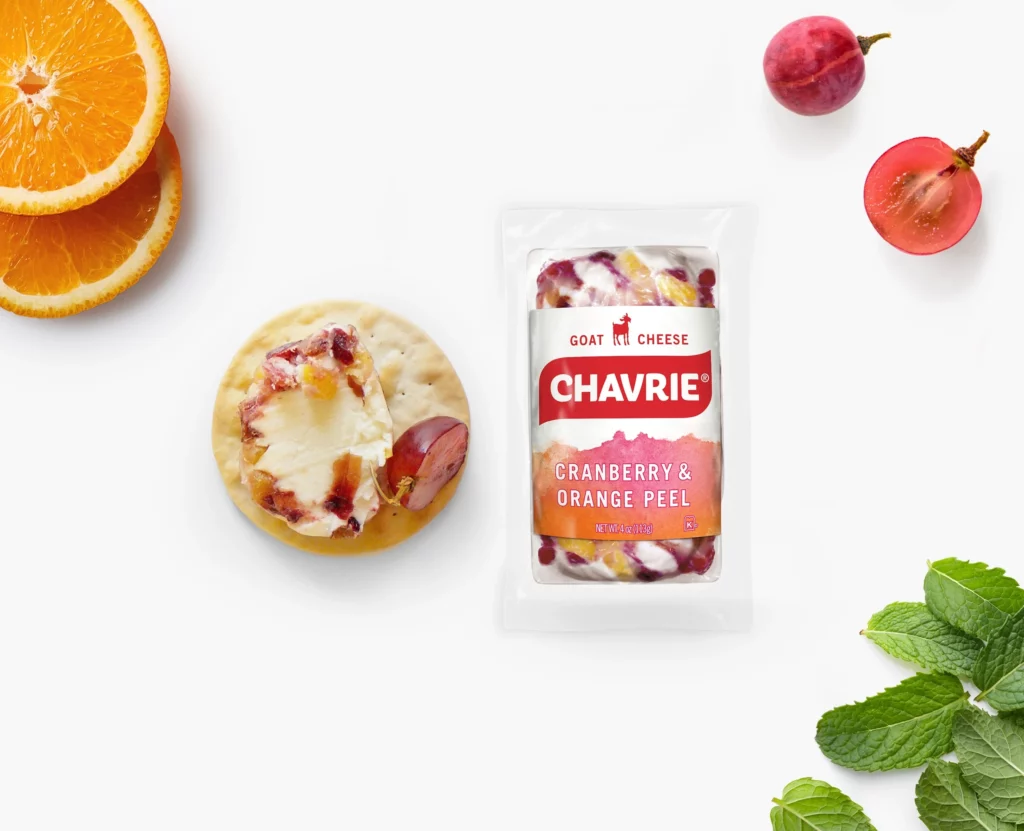 Garlic&Herbs – A savory blend
A classic duo, Chavrie garlic & herbs goat cheese logs are bold—but perfectly balanced.
Let your taste buds tingle at the zing it adds to crackers, veggies, and all things delicious.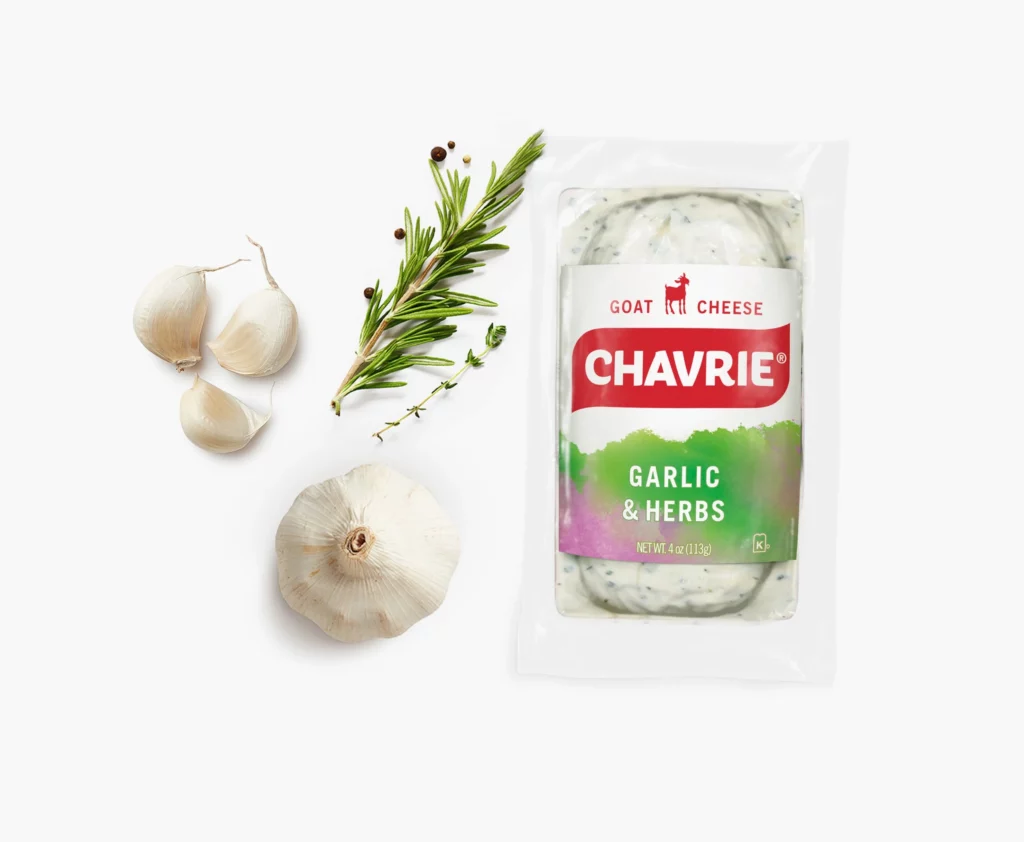 Cucumber & Chive – A Crisp Combo
Cool and refreshing, Chavrie cucumber & chives goat cheese logs are a breath of fresh air—and a mouthful
of creamy deliciousness. Add to crudités for a tasteful, sophisticated flavor and an appealing pop of green.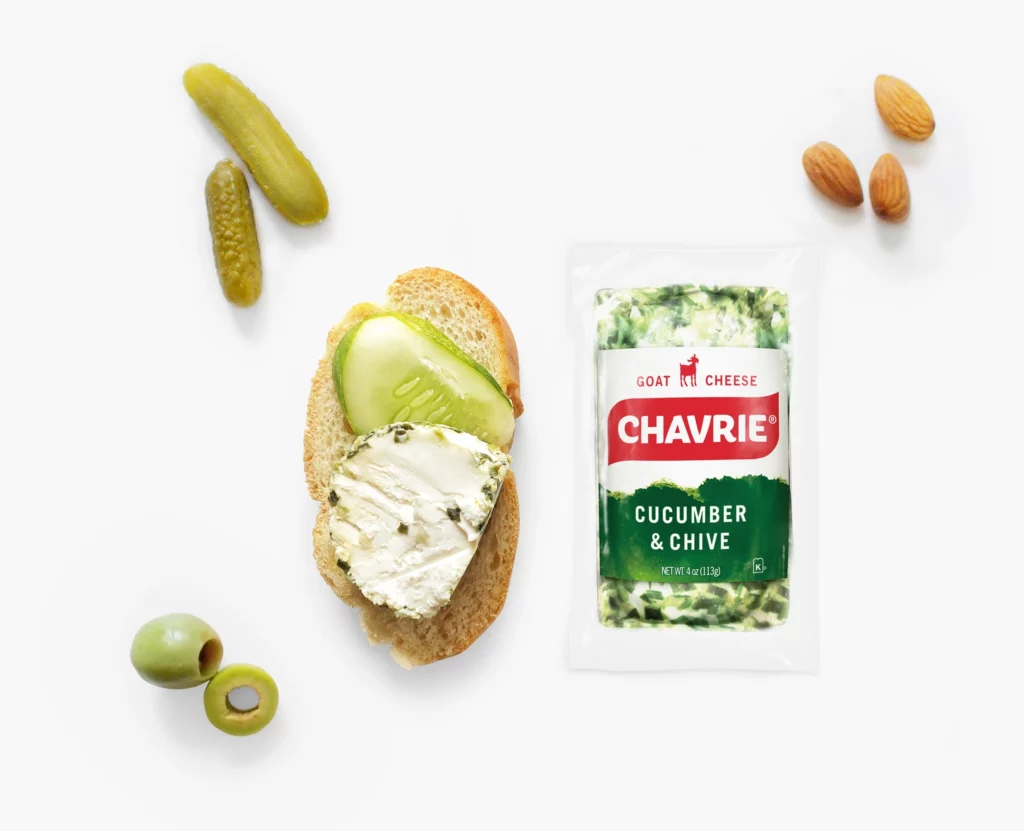 Honey – A Sweet Surprise
Sweet and sticky in the best way imaginable, this Chavrie goat cheese log is blended with organic honey,
for the perfect balance of sweetness in every bite. Pair with fruits, crackers, or crostini for a delectable delight.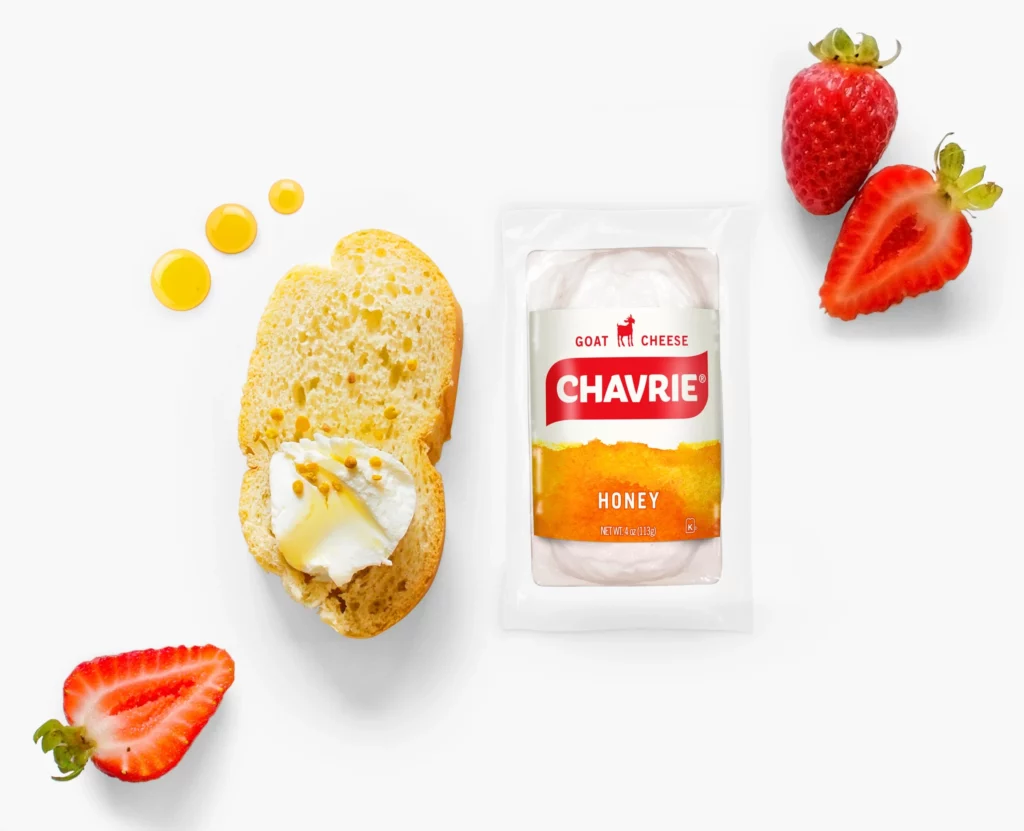 Blueberry Vanilla – A Rich Delight
Indulge in this colorful and sophisticated combination. These Chavrie goat cheese logs are coated in petite wild blueberries
and infused with vanilla flavor. Pair with items both savory and sweet for a heavenly mouthful of goat cheese deliciousness.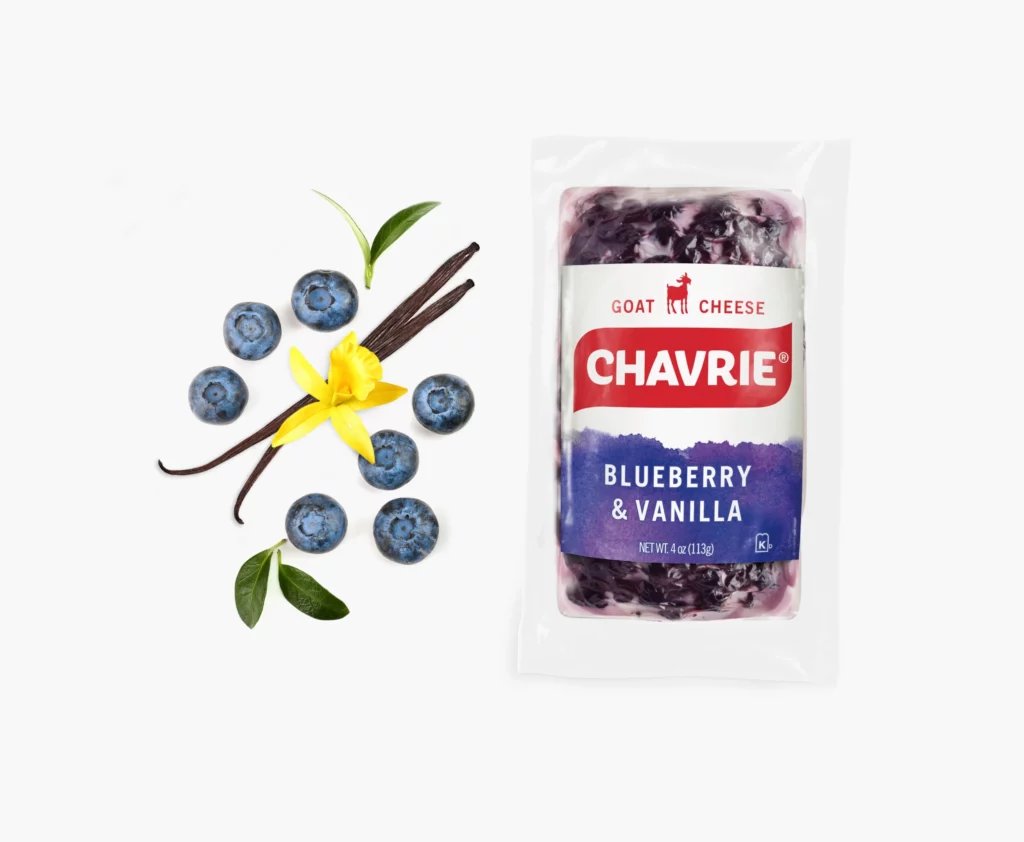 Chef Greg's cooking tips
If you're looking for fun and exciting recipes to use our Chavrie Goat Cheese, please visit our blog, and Chef Greg will introduce you to the many uses of our wonderful cheeses.
Read more about Chef Greg's recipes with Chavrie Goat cheese here: