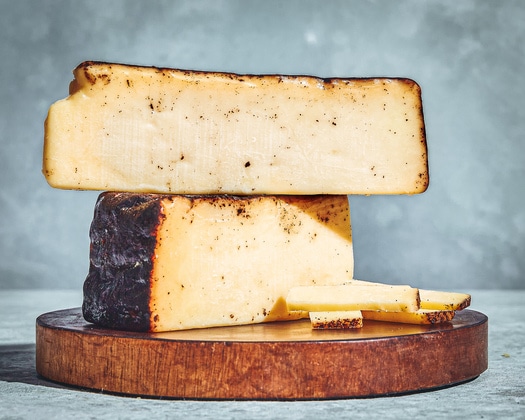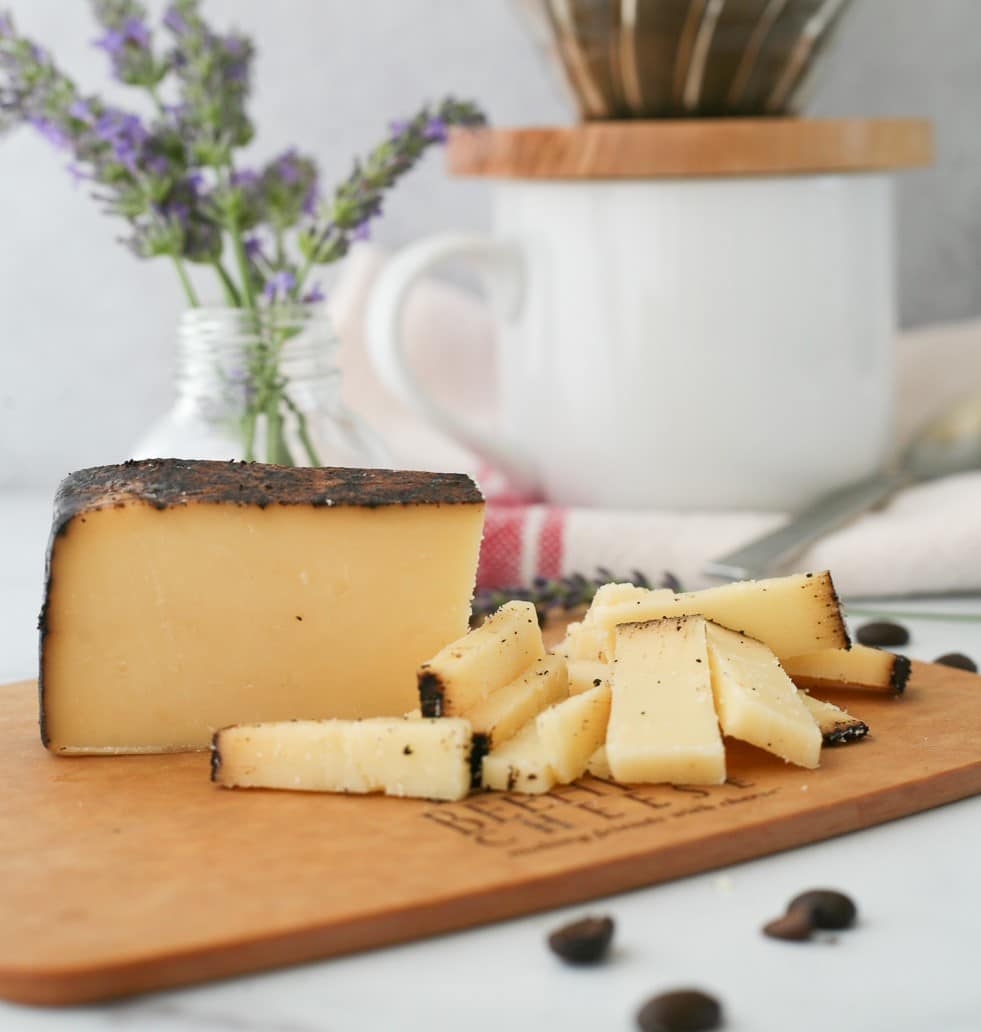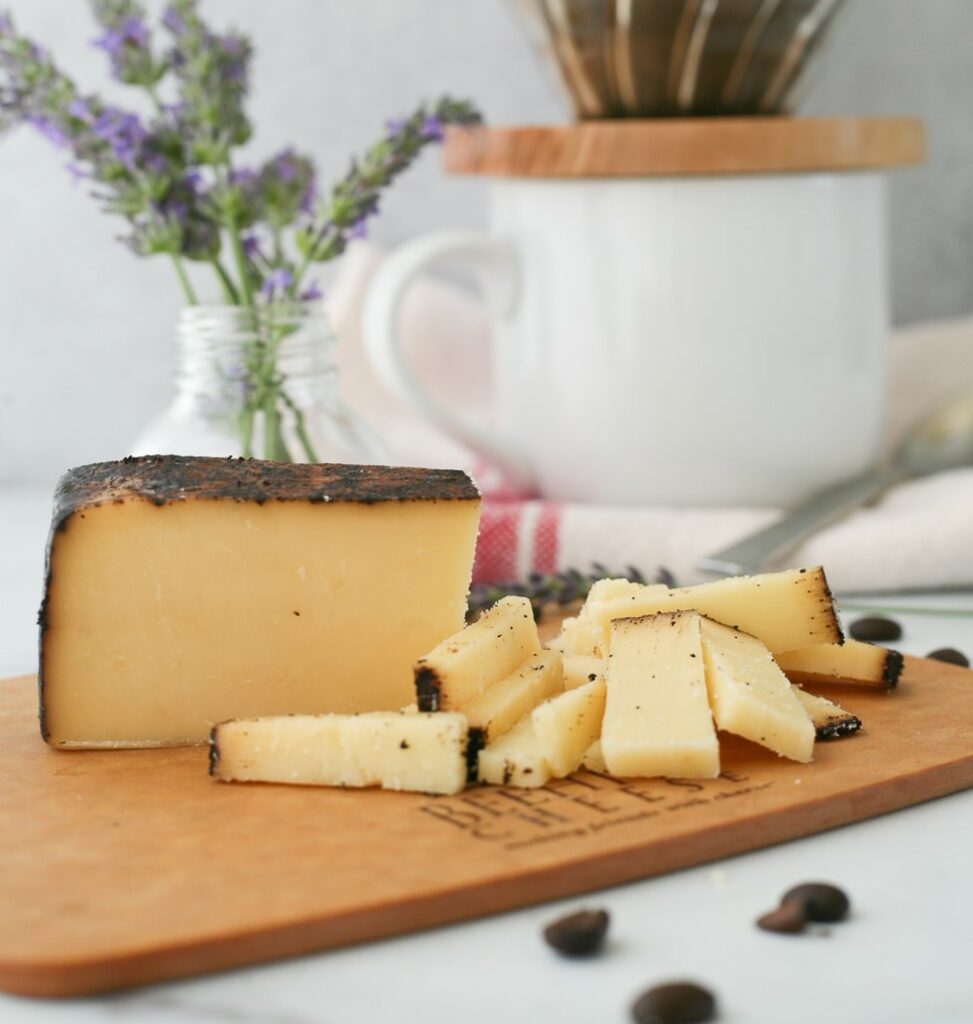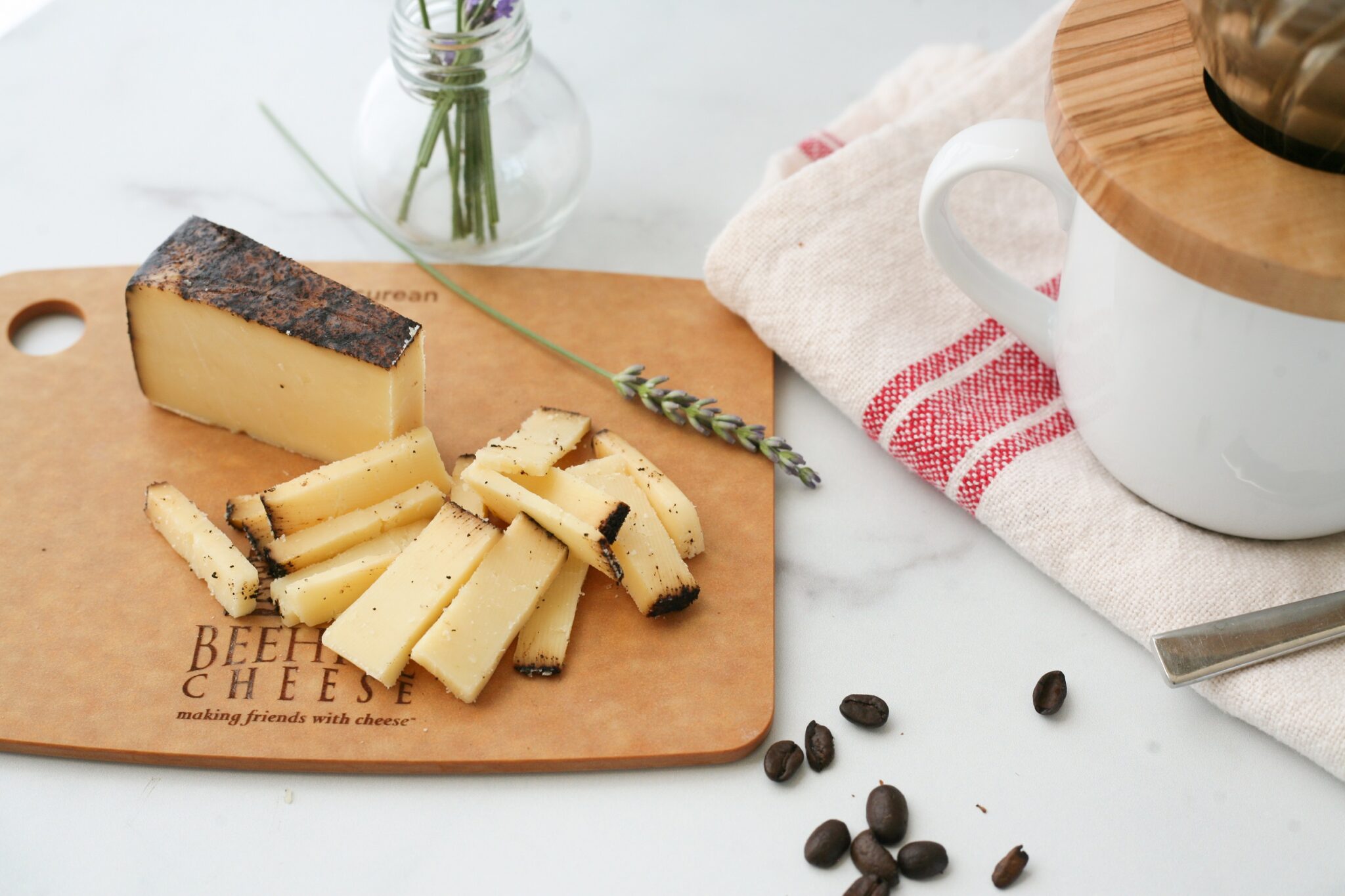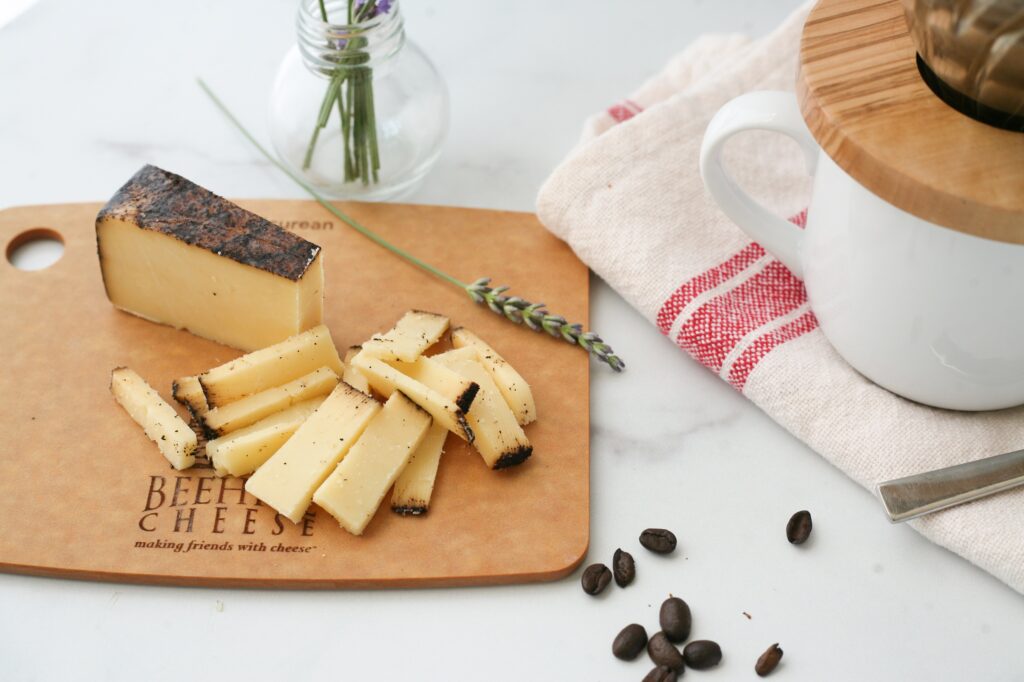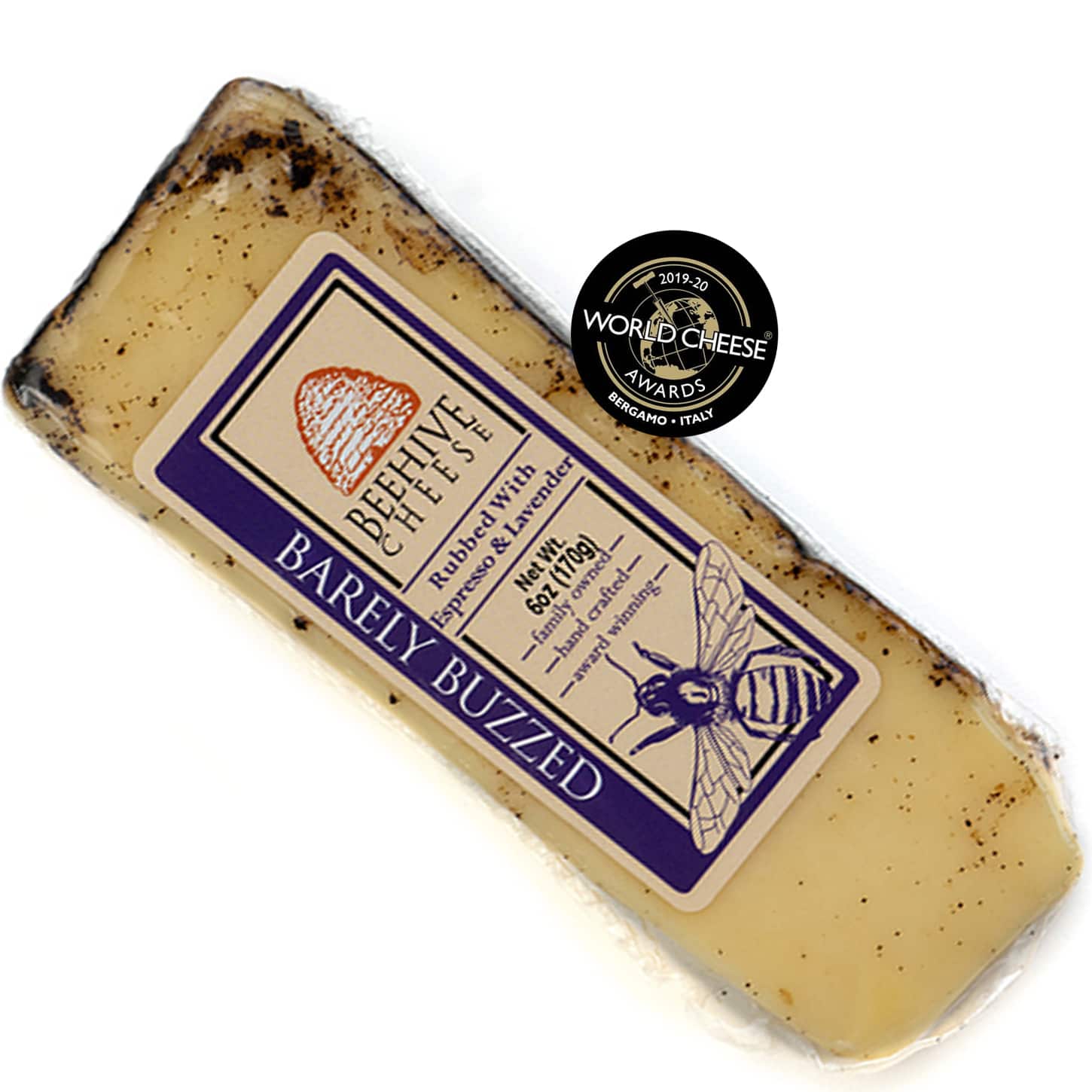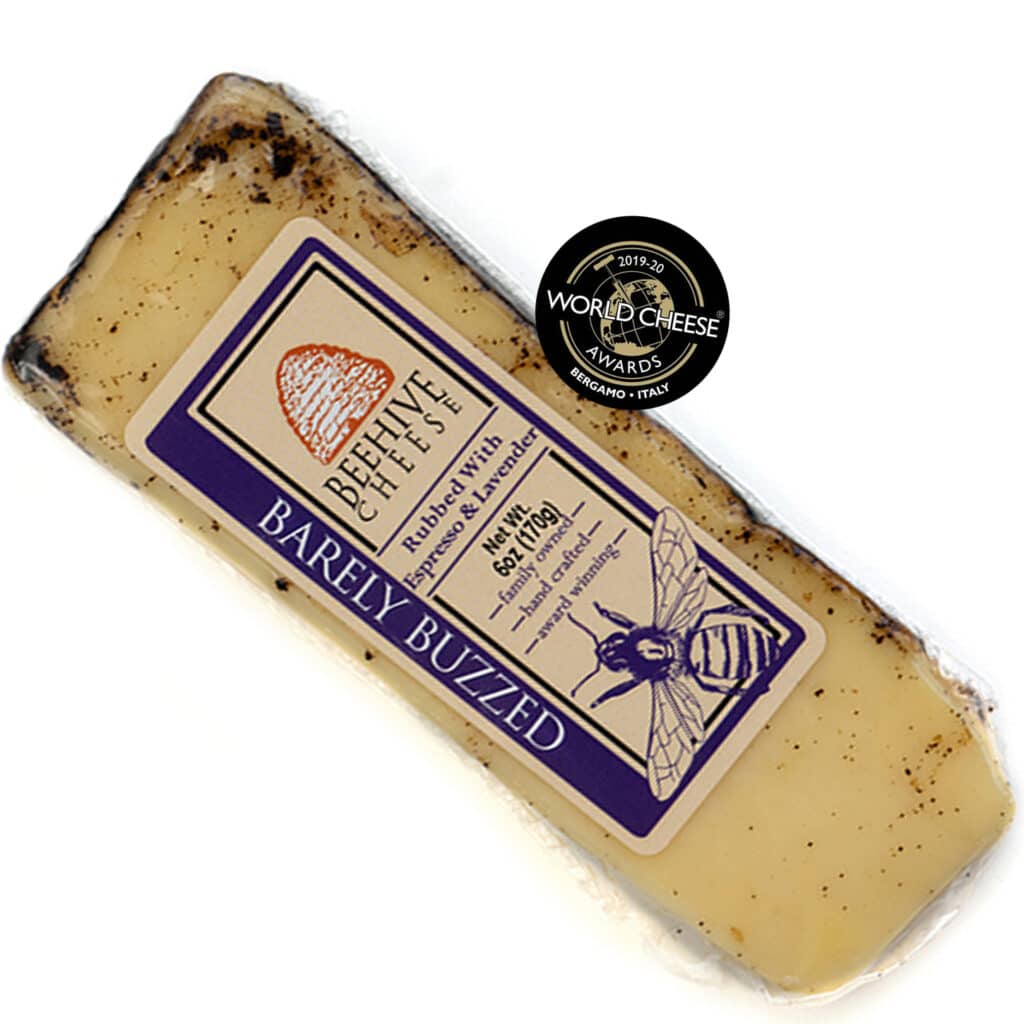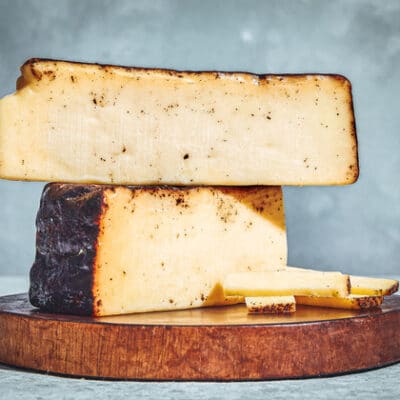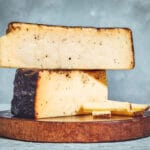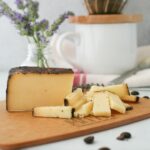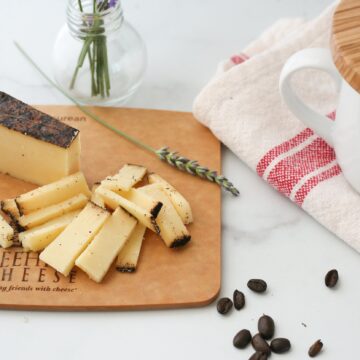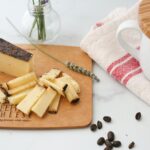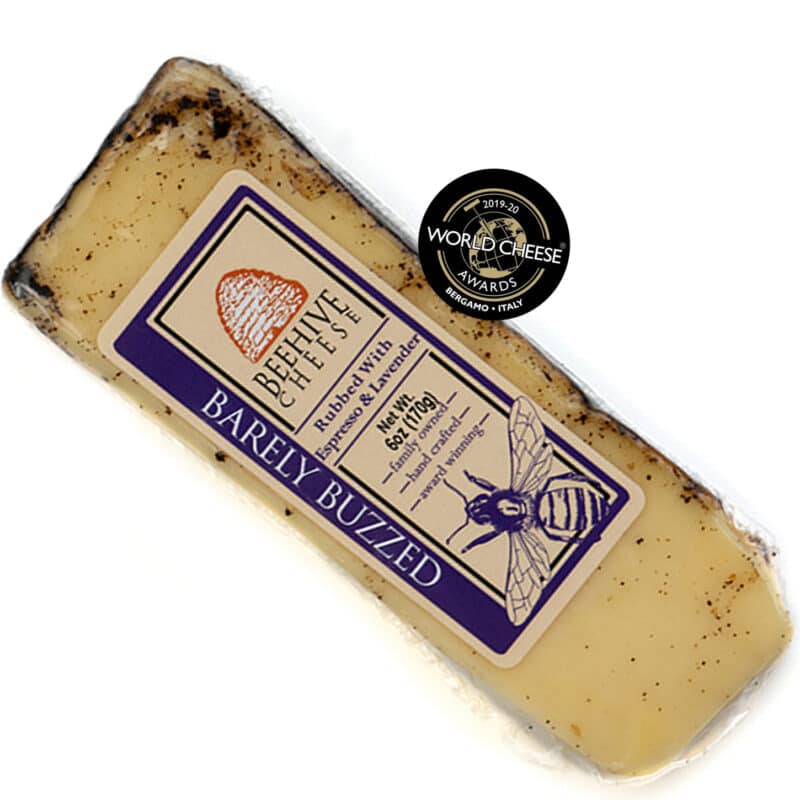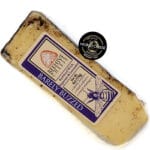 Beehive
Barely Buzzed 6 oz
Barely Buzzed and Pour Me a Slice are Beehive's two delicious cheeses that incorporate unusual ingredients.
$8.99 per item
Description
Ingredients & Nutrition facts
Beehive Barely Buzzed
Barely Buzzed and Pour Me a Slice are two splendid Cheddars made by Beehive Cheese.
Beehive Barely Buzzed is an outstanding rubbed Cheddar that has received 20 major awards. It has its place at every party.
Beehive Pour Me a Slice is a delicious cheese infused with Bourbon Whisky, which gives it a sweet, creamy, complex spiciness.
Show more
Ingredients: Pasteurized cow's milk, Salt, Coffee, Canola oil, Cheese cultures, Vegetarian rennet, Dried lavender flowers.
Contains Milk