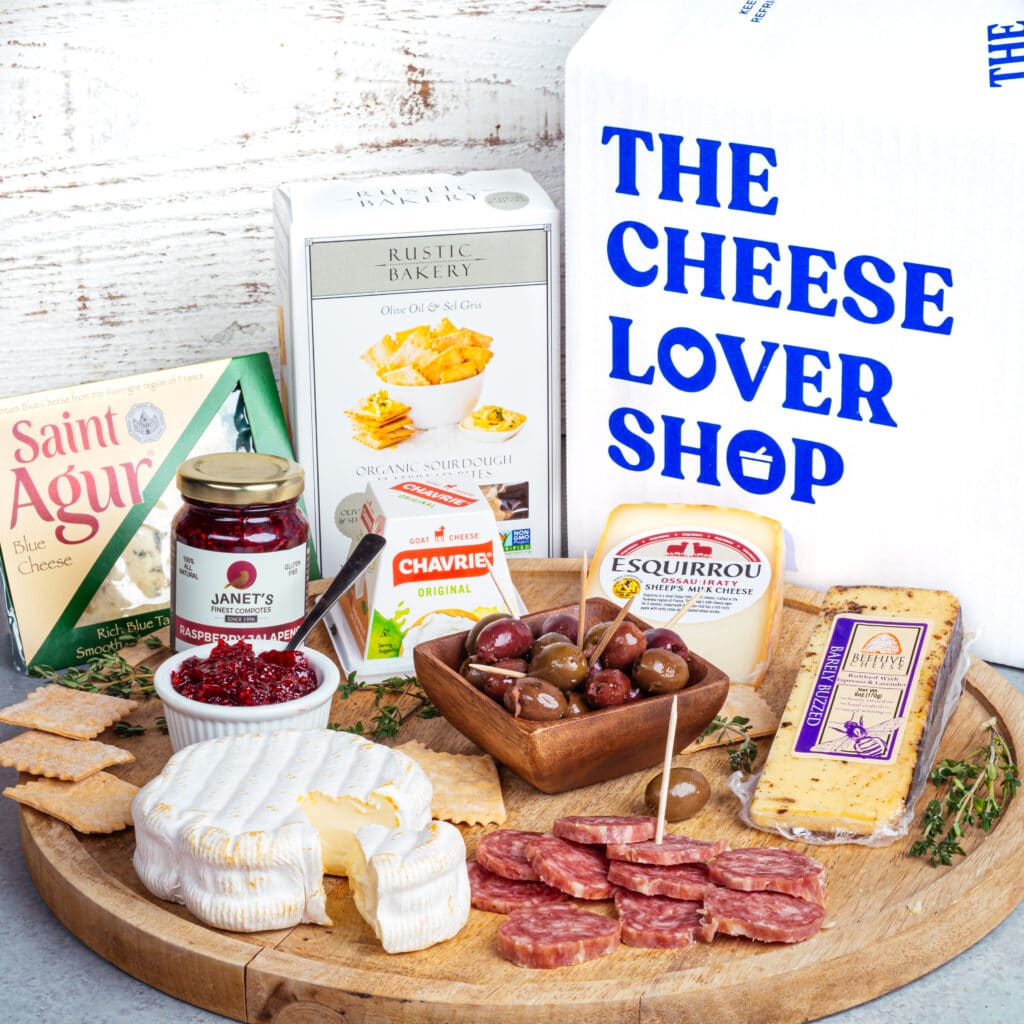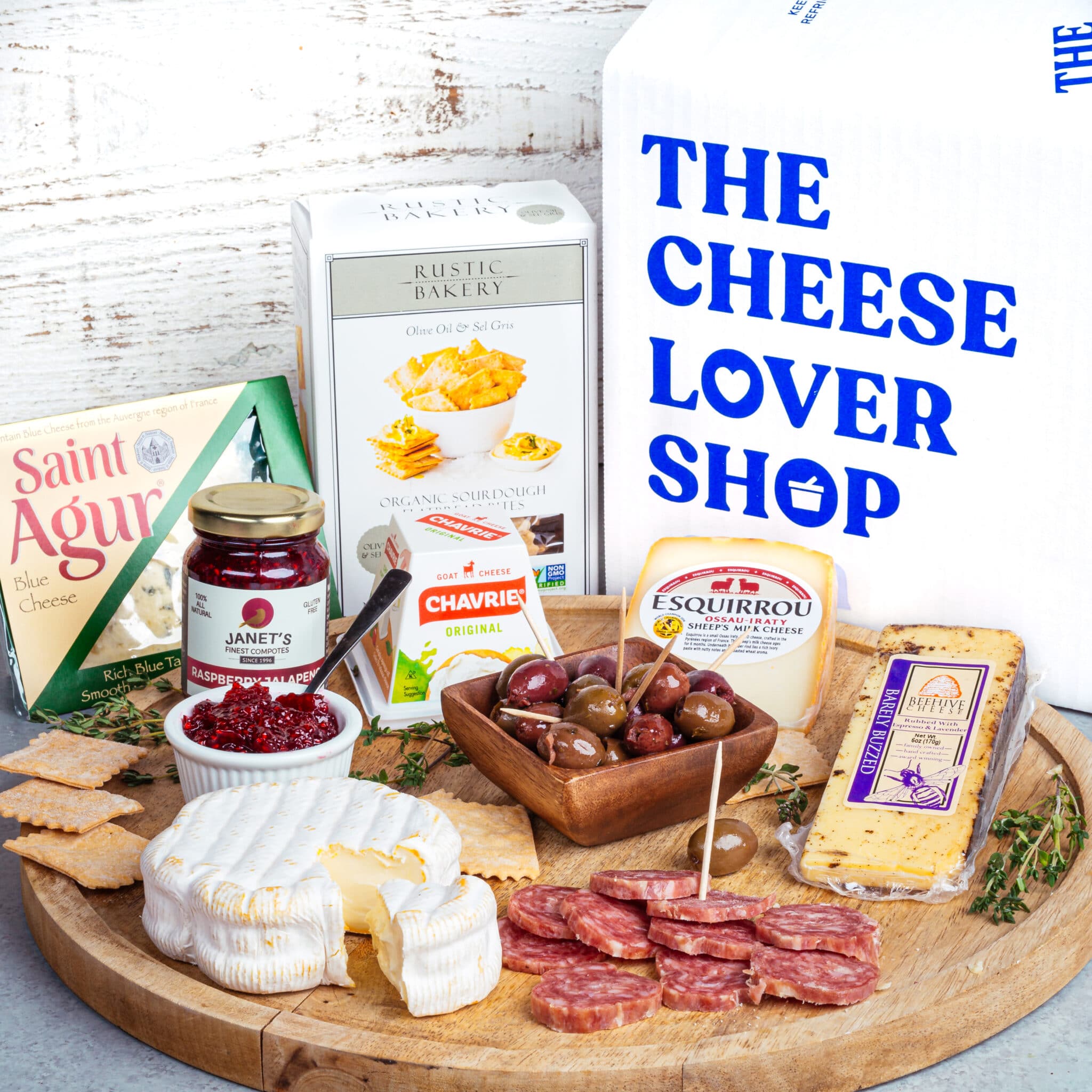 Party box for 6
$80.00 per item
Description
Ingredients & Nutrition facts
The best cheeseboard with its gourmet selection of cheeses
Selected by Delish among the 29 Gifts Every Cheese Lover Will Obsess Over.
The best way to celebrate is by enjoying some delicious food with your loved ones, and the Cheese Lover Shop Box for 6 is the perfect way to make that happen. This box features 5 of our amazing cheeses with a variety of textures and rich flavors, paired with 4 sweet and savory accompaniments. Perfect for a small intimate gathering or for you and your family to enjoy together, this assortment is sure to have something everyone will love.
Each box comes with free two-day shipping.
Show more
Ingredients :
Supreme 7 oz : Cultured pasteurized milk and cream, salt, calcium chloride, enzymes, microbial rennet (suitable for vegetarians). Contains Milk.
Esquirrou P.D.O Ossau-Iraty 5.5oz : Pasteurized sheep's milk, salt, cheese cultures, animal rennet. Contains Milk. Manufactured in a facility that also uses cow and goat milk.
Rogue Creamery Touvelle : USDA Certified Organic Pasteurized Cow Milk, Salt, Enzymes and Cheese Cultures.
Chavrie Original Goat Cheese Pyramid : Pasteurized cultured goat milk and cream, salt, enzymes.
Rogue Creamery Smokey Blue Cheese Wedge 4.2 oz: USDA Certified Organic Pasteurized Whole Cow Milk, Salt, Enzymes, Cheese Cultures and Penicillium Roqueforti. Contains Milk
Divina Pitted Greek Olive Mix : Olives (Greek olives, Kalamata), water, red wine vinegar, sea salt, sunflower oil, spices, citric acid (acidity regulator).
Rustic Bakery Organic Flatbread Bite Olive Oil : Organic wheat flour, organic sourdough starter (organic wheat flour, water), organic cane sugar, organic olive oil, organic canola oil, sea salt, sel gris.
D'Artagnan Saucisson Sec : Pork, Salt, Garlic, White Pepper, Celery Extract, Dextrose, Nutmeg, Lactic Acid Starter Cultures.
Janets Finest Rasperry Jalapeno Compote : Sugar, raspberries, all natural pectin, jalapeno peppers and lemon juice.