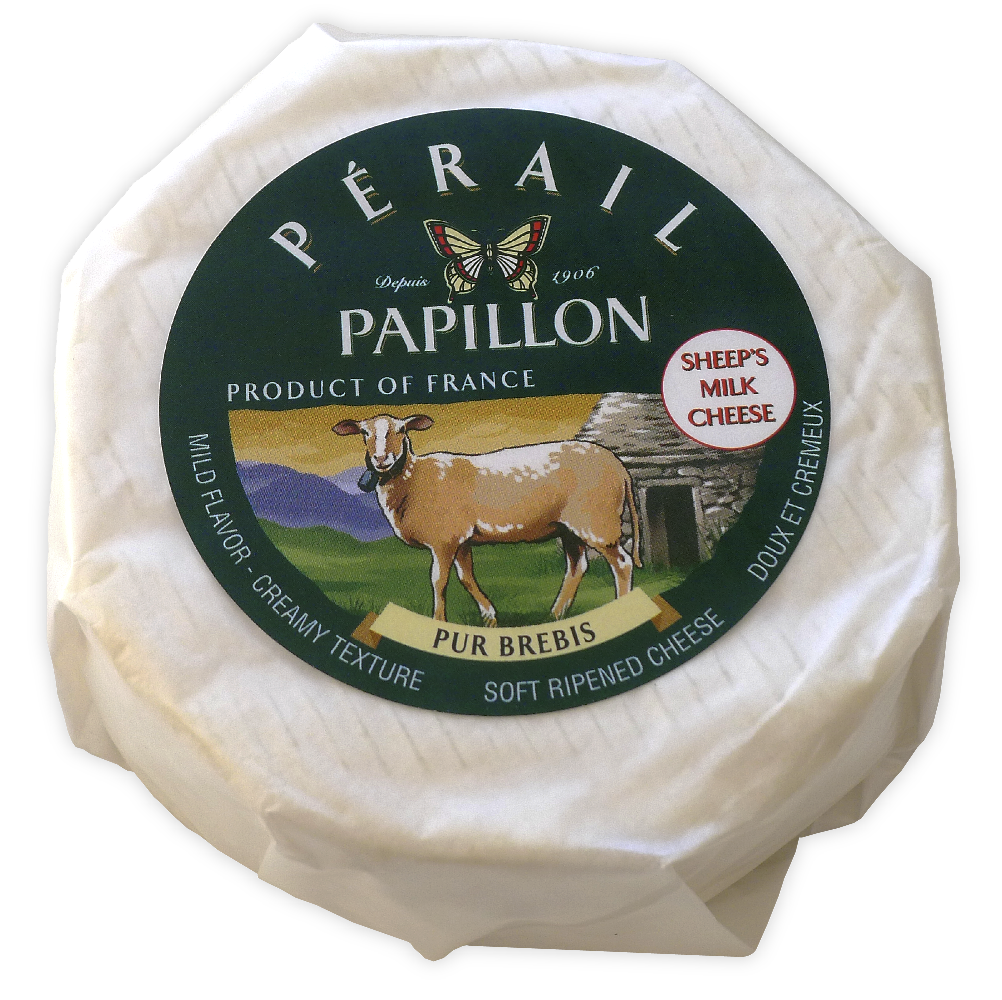 Papillon
Pérail 5.3oz
$12.50 per item
Out of stock
Notify me when the item is back in stock.
Description
Ingredients & Nutrition facts
Papillon Pérail is a soft-ripened, traditional Aveyron sheep's milk cheese crafted with pasteurized milk. It's mild and sweet yet distinctive flavors of typical sheep's milk cheeses has a rich and silky texture giving it a fresh taste.
Its earthy aromas will tell the story of sheep grazing on lush fields of grass and flowers nourished with the minerals from its terroir. At room temperature, Perail Papillon will become unctuous and spreadable. 
Ingredients: Pasteurized sheep's milk (milk from France), cream, salt, enzymes, cheese culture, calcium chloride.
Contains: Milk.