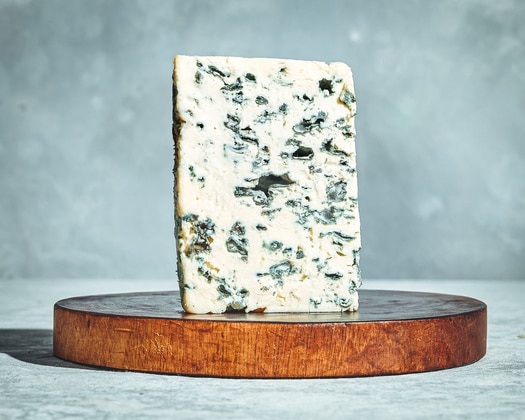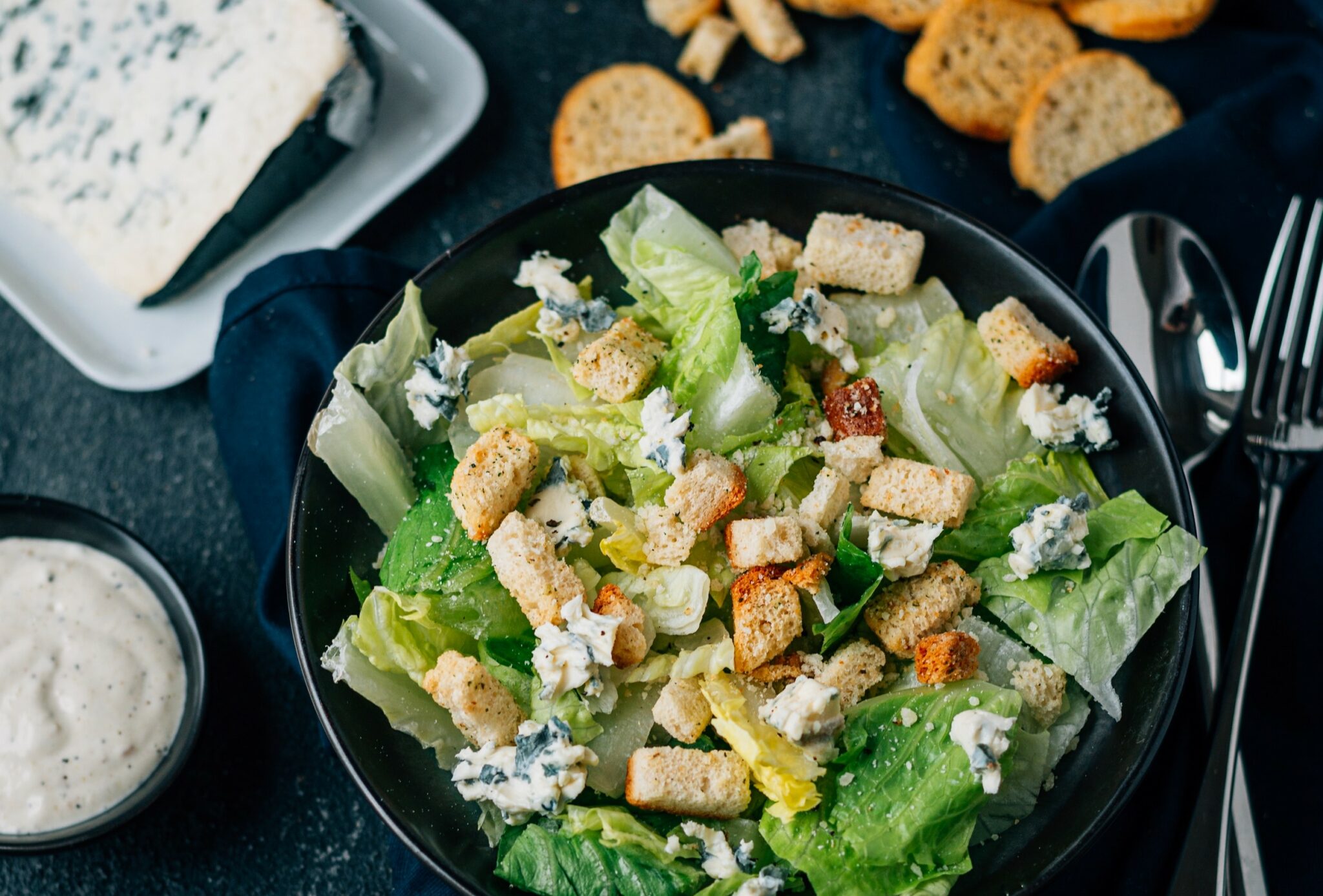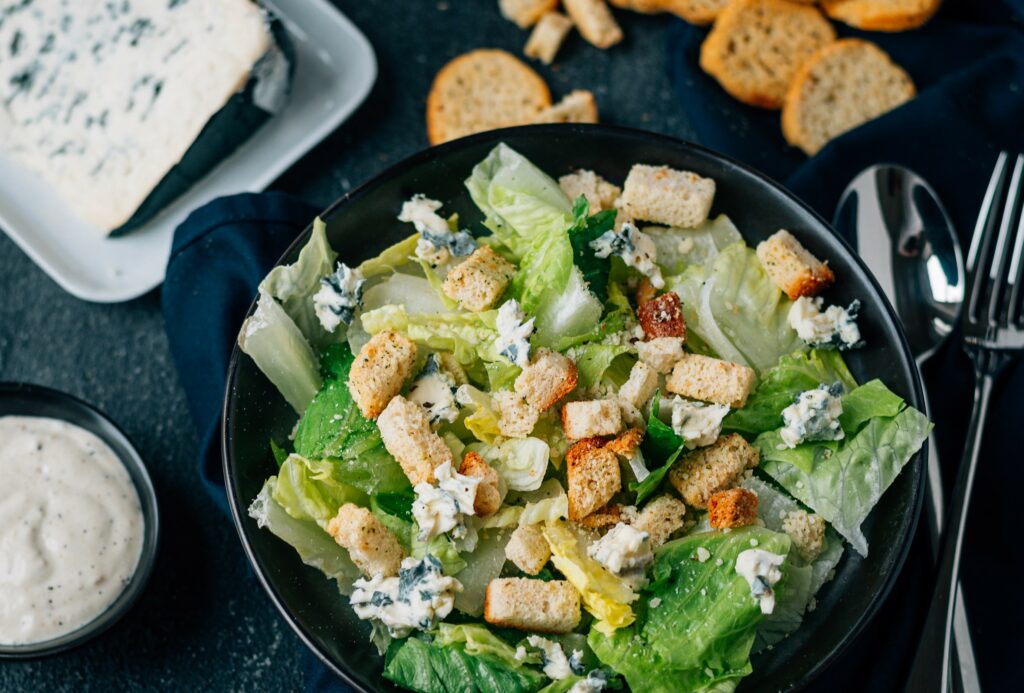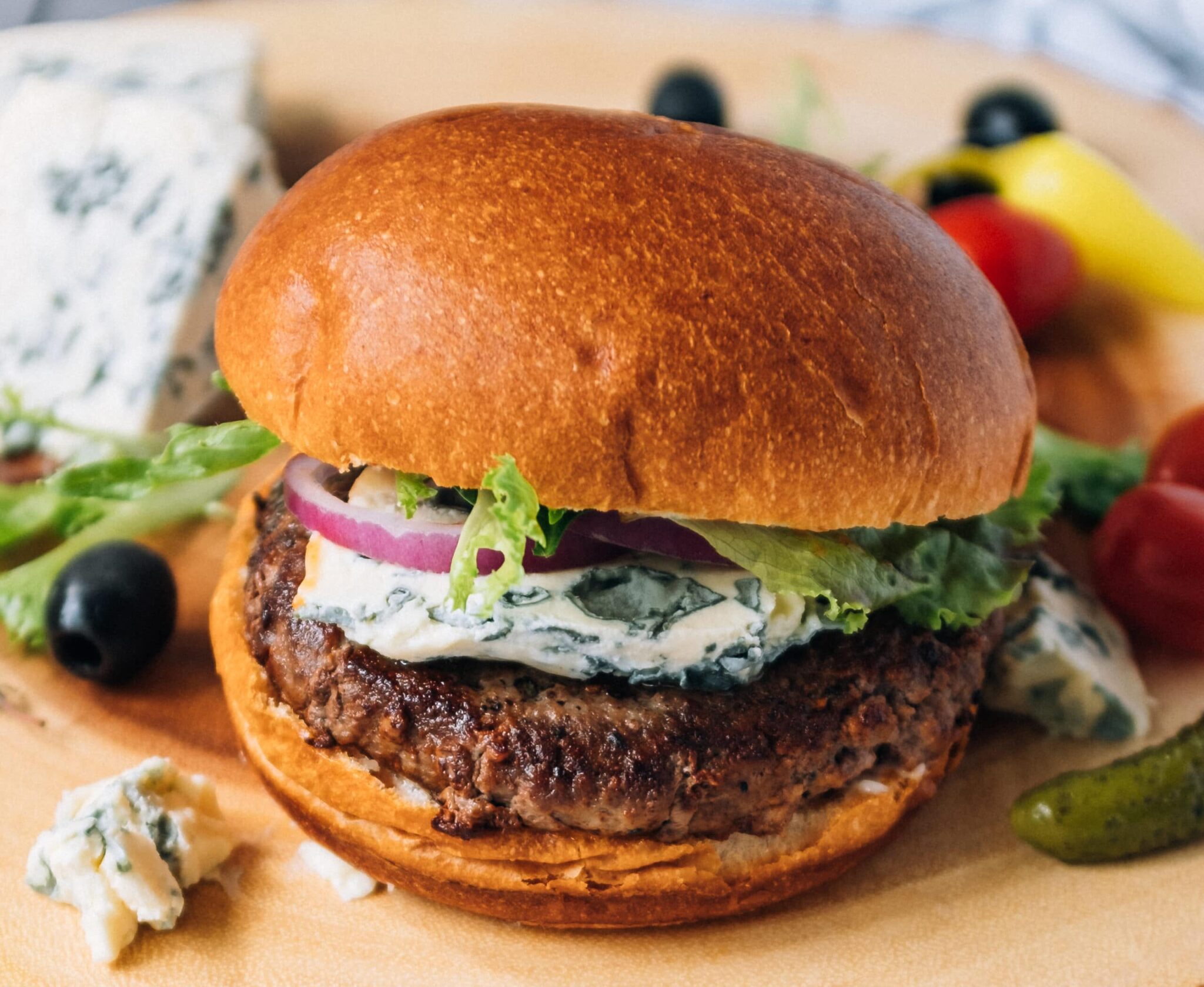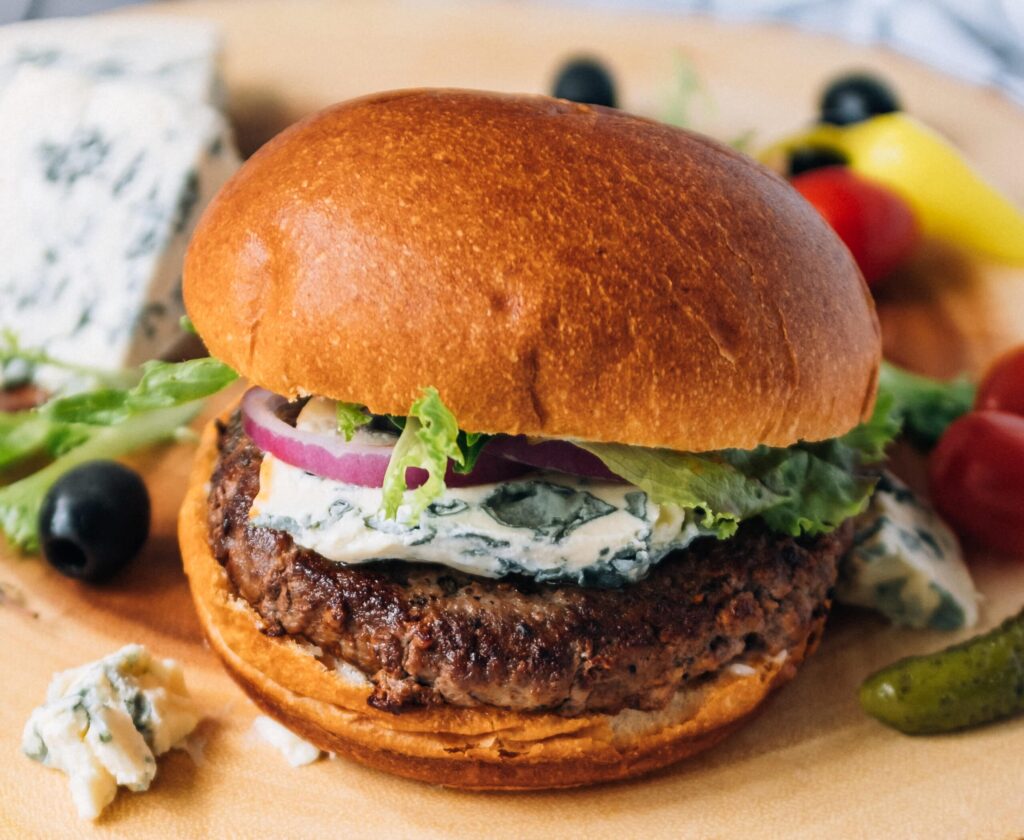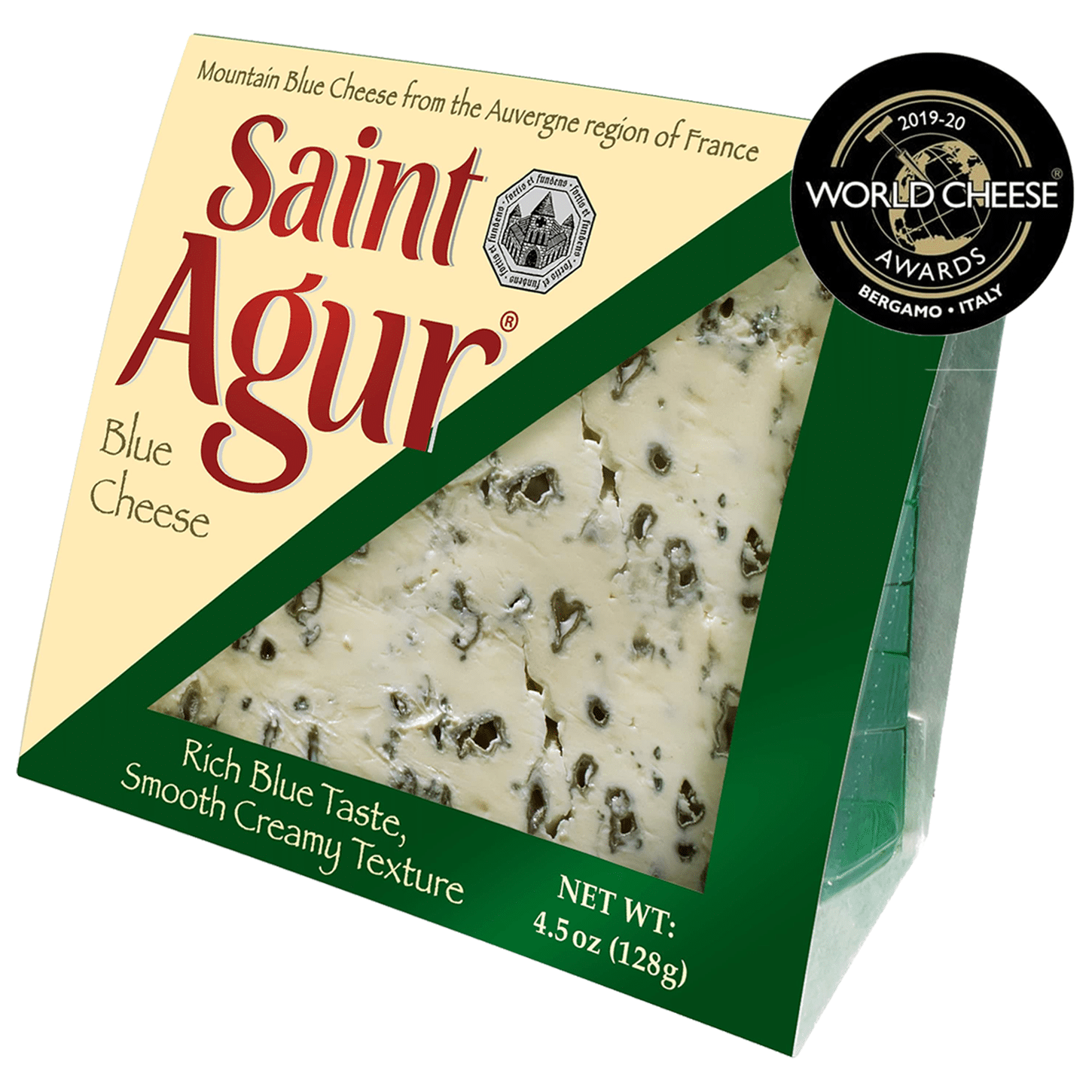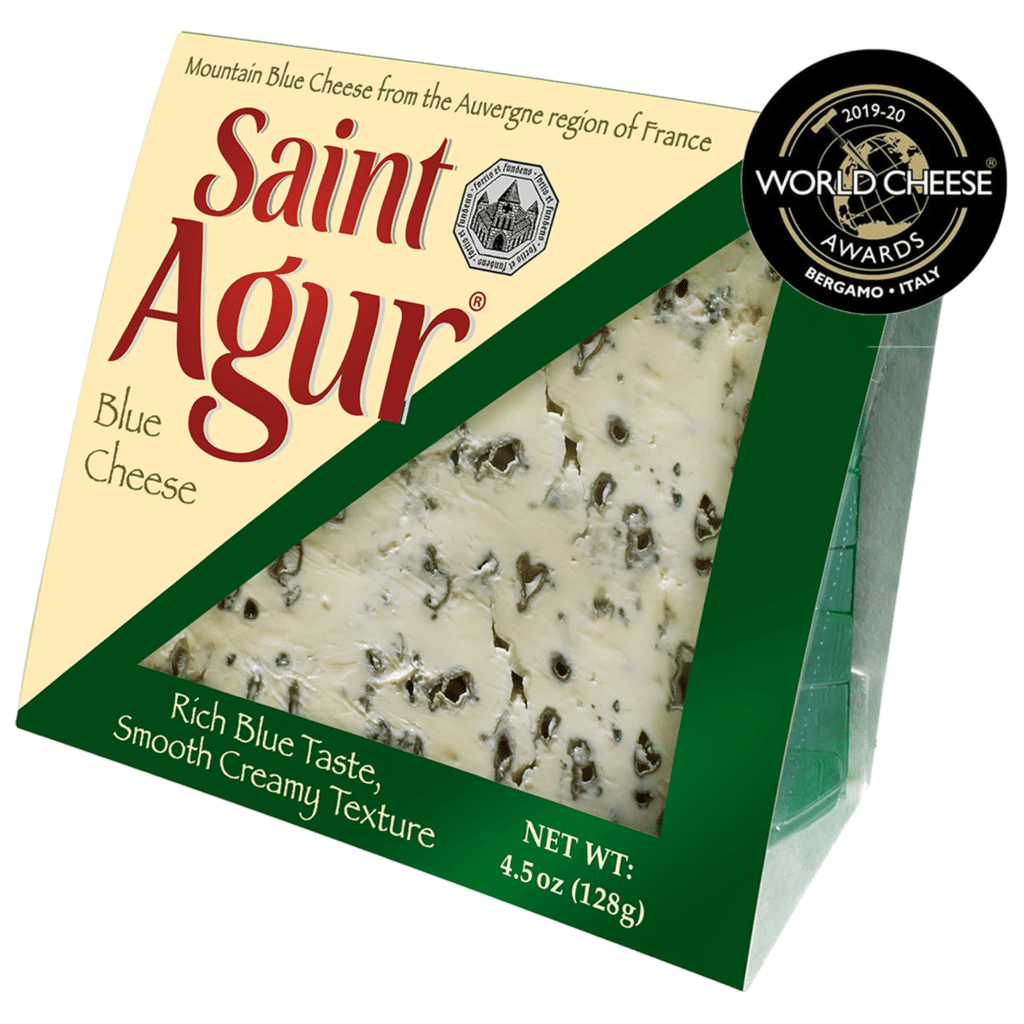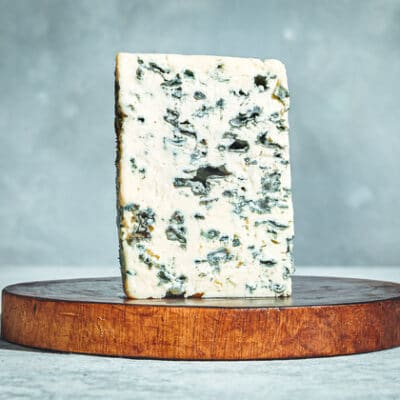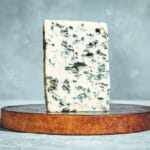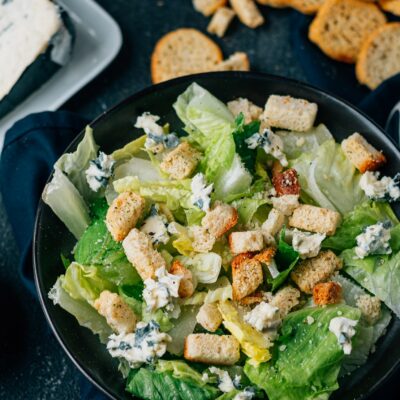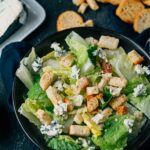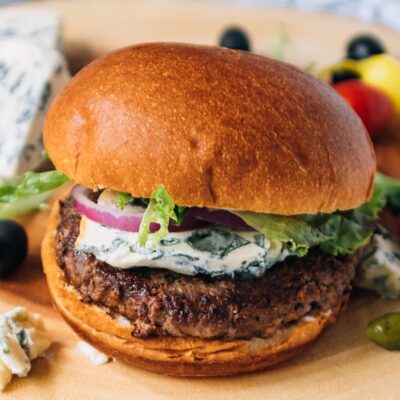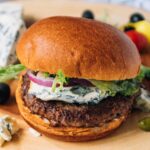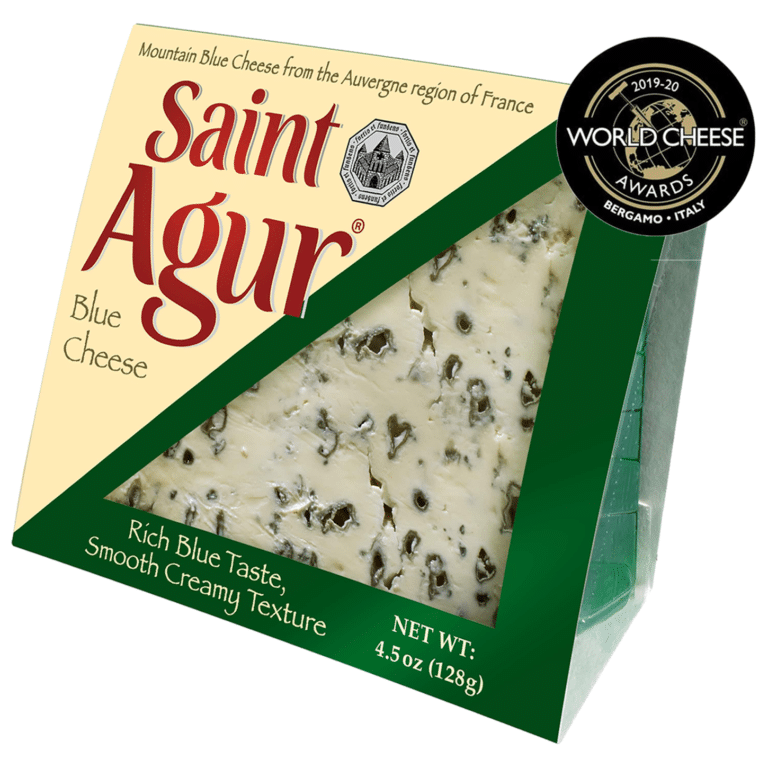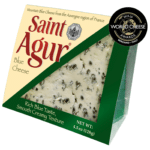 Saint Agur
Blue Cheese Wedge 4.5 oz
Saint Agur is one of France's most famous blue cheeses. It combines the rich taste of blue veined cheeses with a unique creamy texture that melts in your mouth.
$7.49 per item
Description
Ingredients & Nutrition facts
Pairings tips
Saint Agur
Saint Agur is one of France's most famous blue cheeses. Its creamy texture and more subdued taste assertive than other blue cheeses, and truly set it apart. Just right for those who love the taste of blue cheese, but who prefer milder, creamier version to the traditional sharp blue.
Show more
Ingredients: Pasteurized milk, cheese culture, salt, penicillium roqueforti (harmless blue mold), animal rennet.
Contains Milk


Enjoy it with: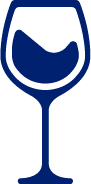 A Côtes du Rhône wine

A Baltic-Style Porters beer or Barley Wine
What to pair with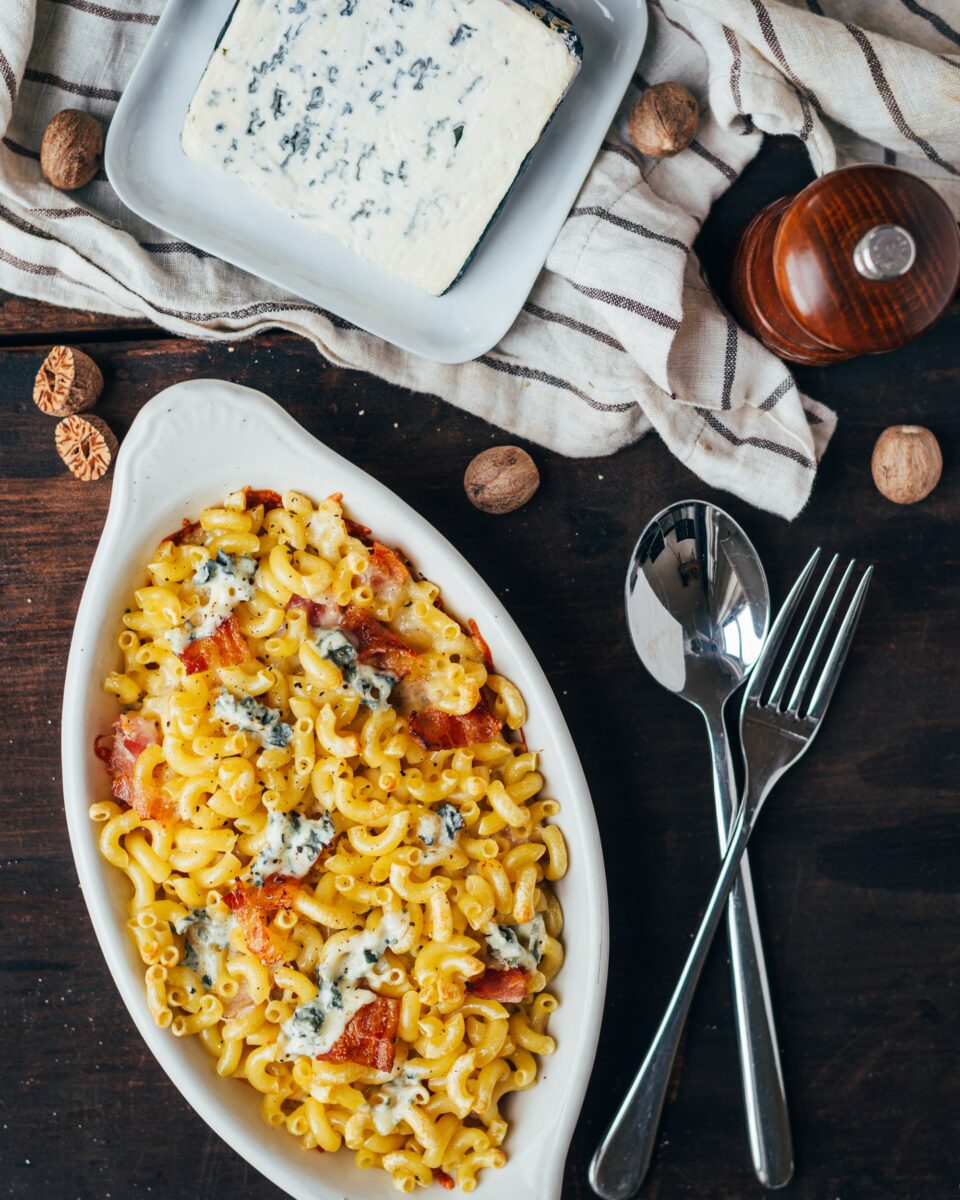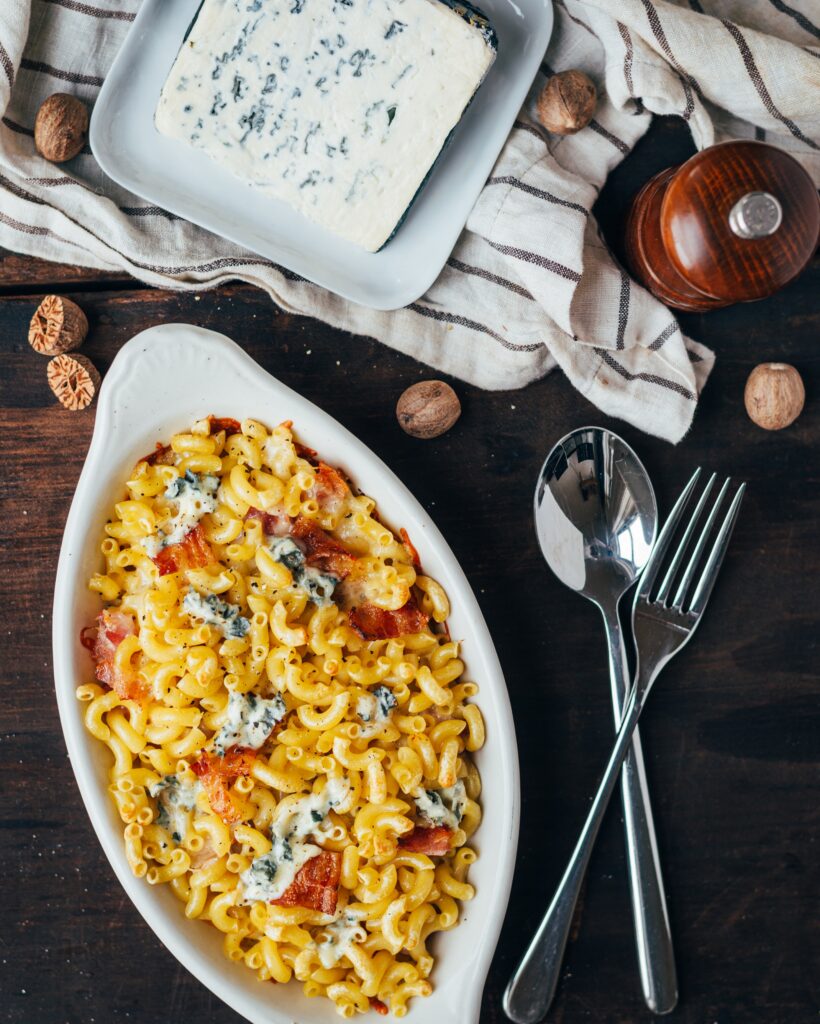 Answers to
your questions
How can I use the products?
What should I do when I receive my package?
Once you receive and open your package place the cheese(s) in the refrigerator as soon as possible.
What is the shelf life of received product?
The Cheese Lover Shop guarantees a 14 days shelf-life once you receive the product.
Can I freeze the products?
In order to guarantee the quality of The Cheese Lover Shop's products, we do not recommend freezing them as it may affect the taste and consistency.
Who should I contact if I have any questions?
Is the packaging recyclable?
We recommend that you dispose of the cardboard and the newsprint in a recycling container.
See more about this brand