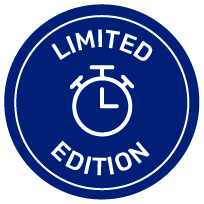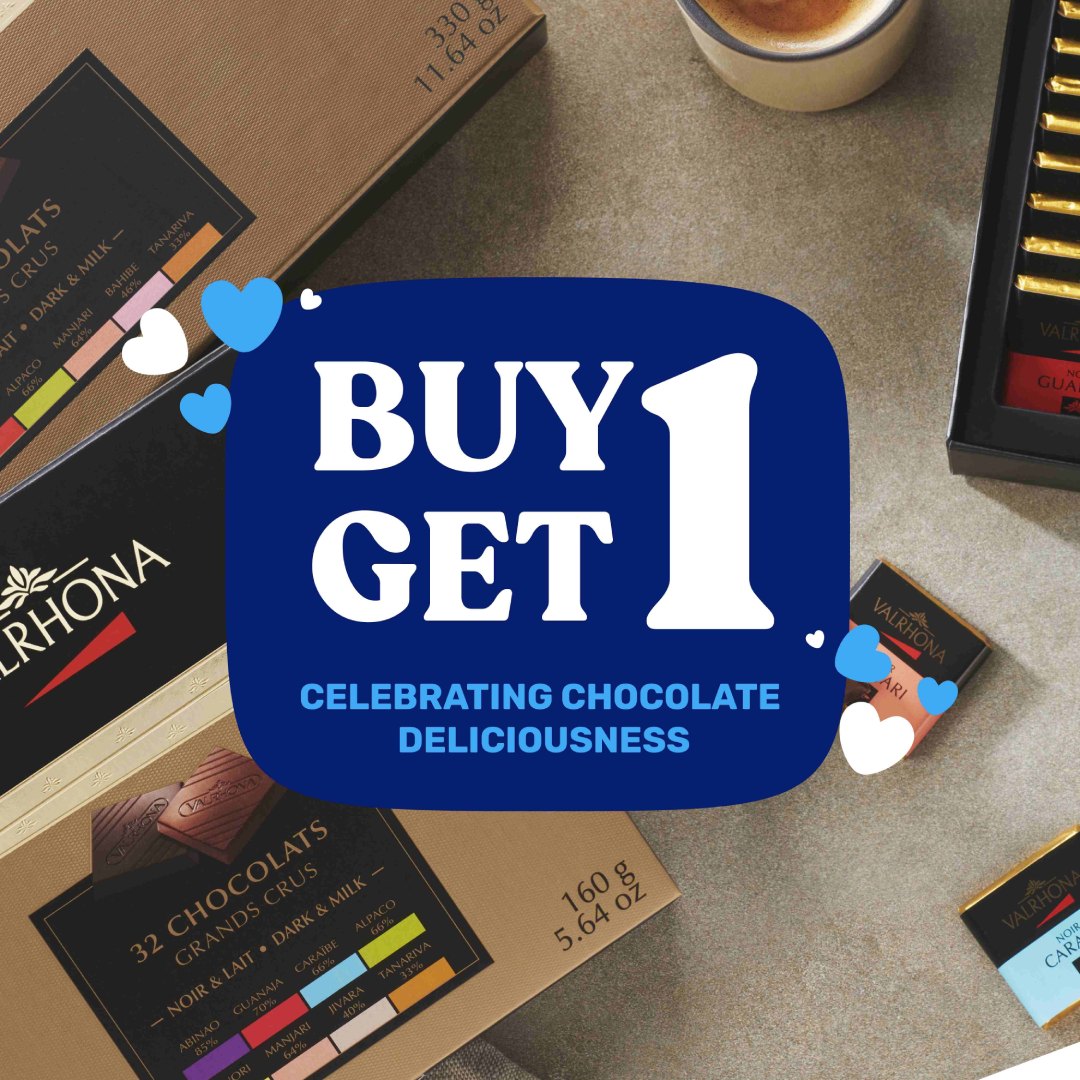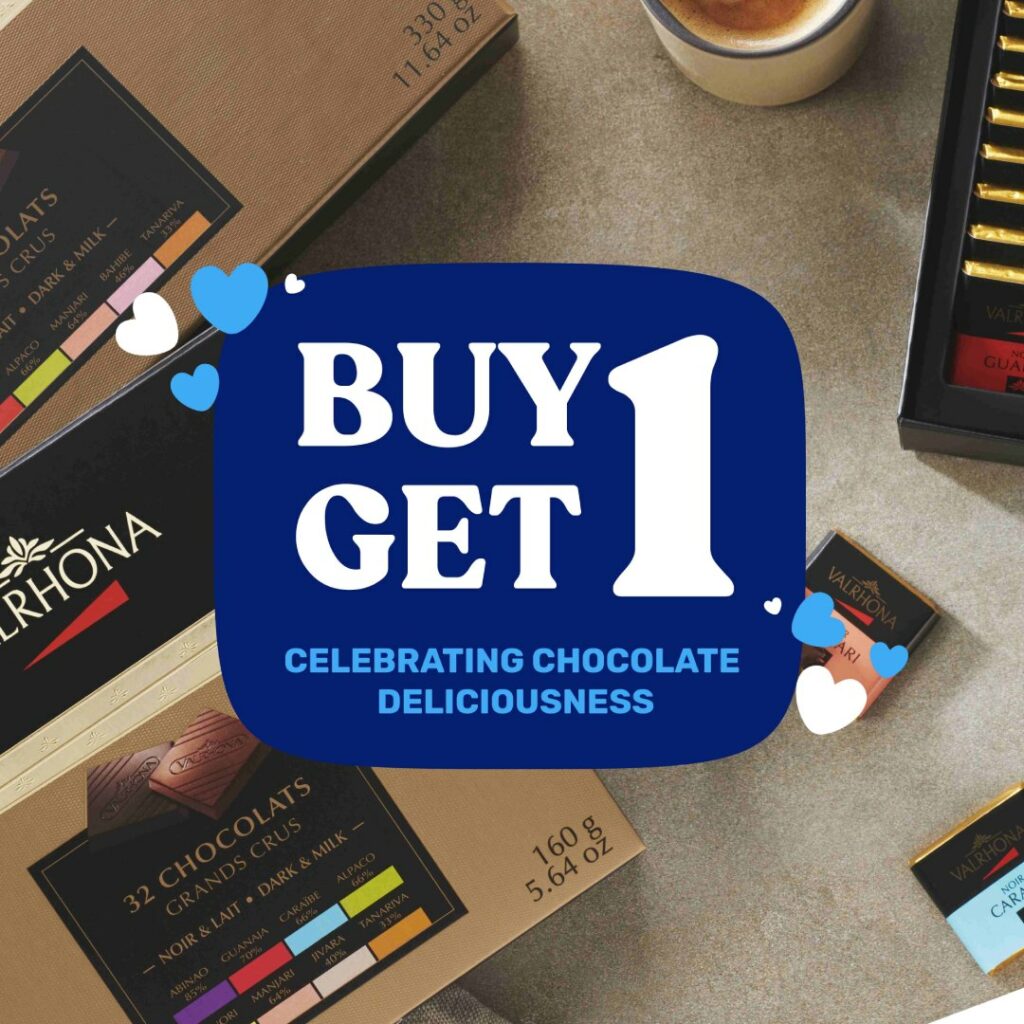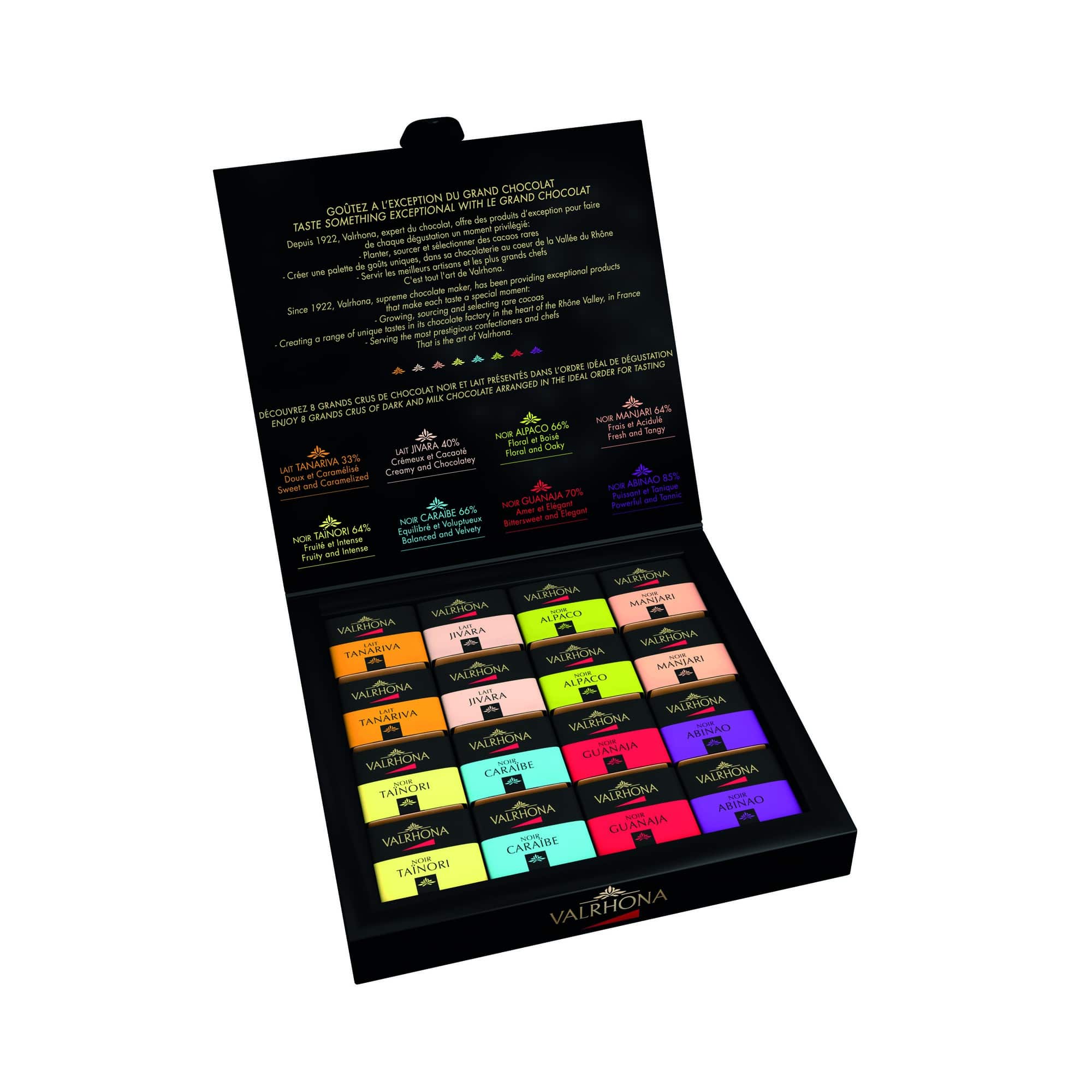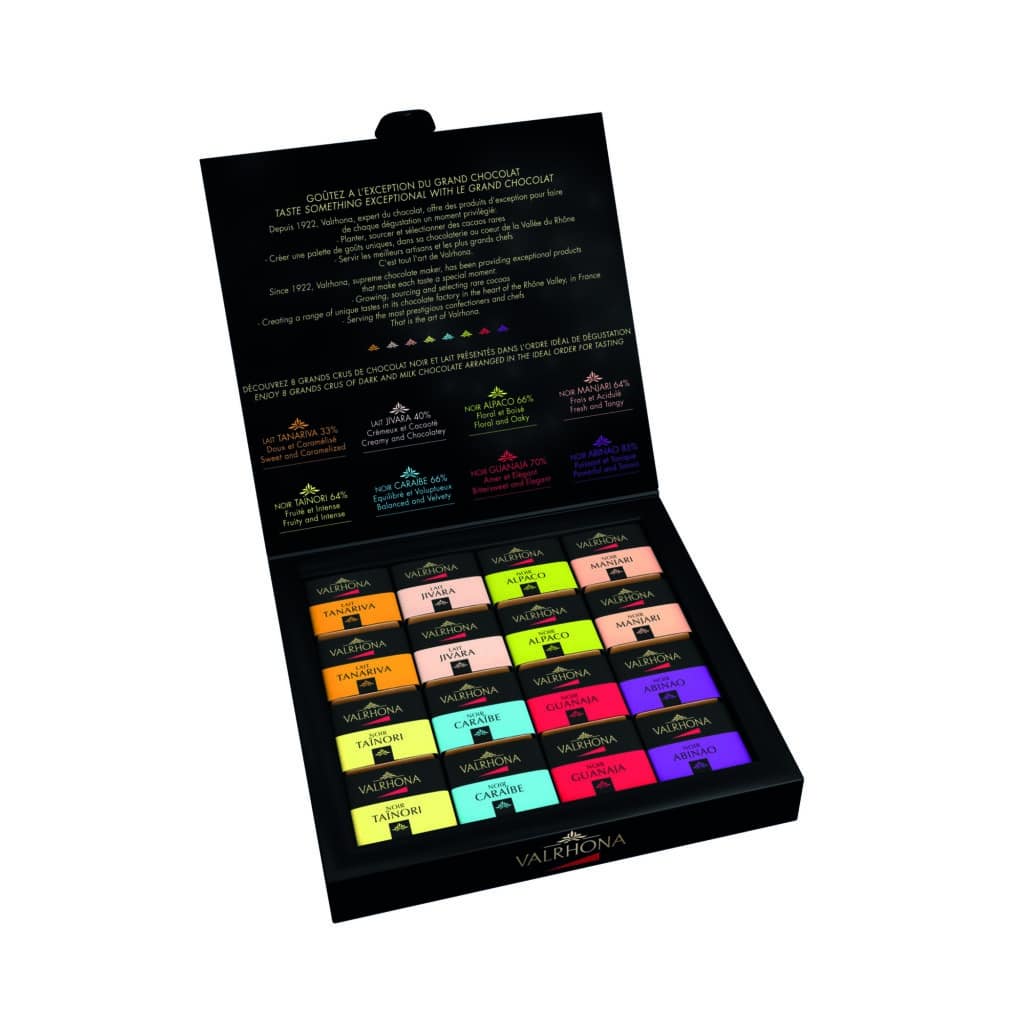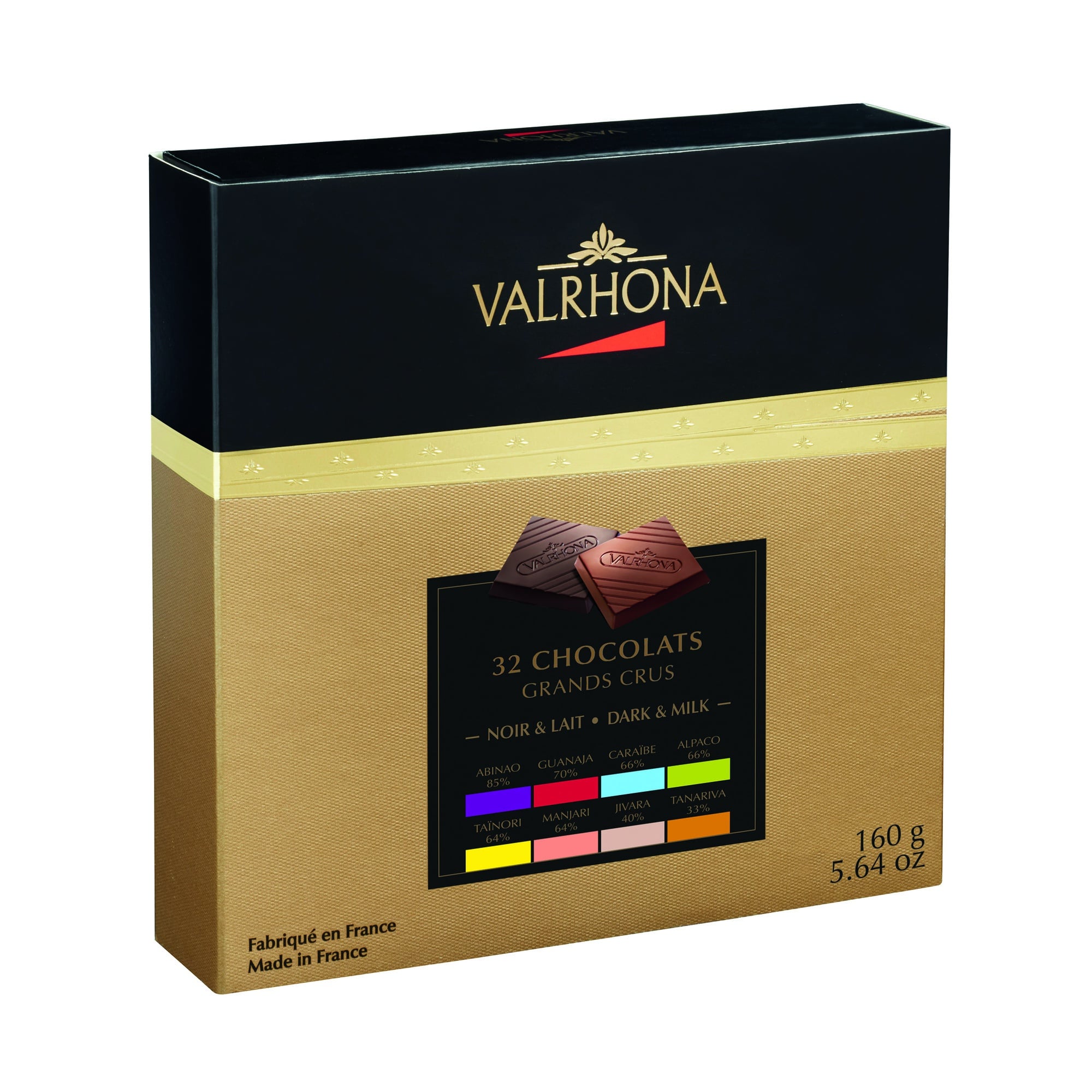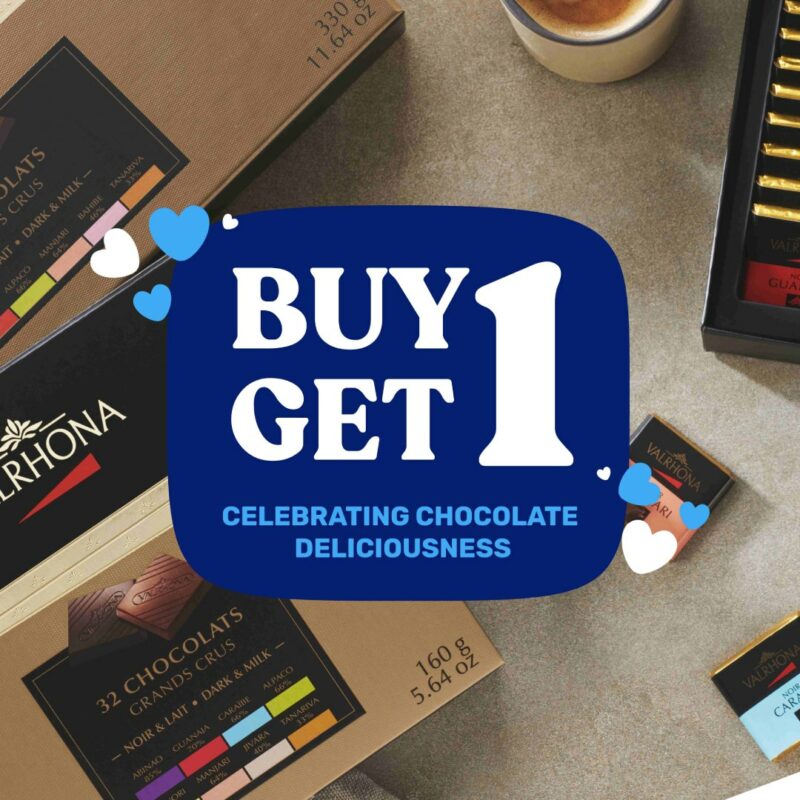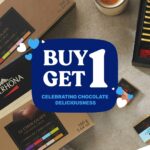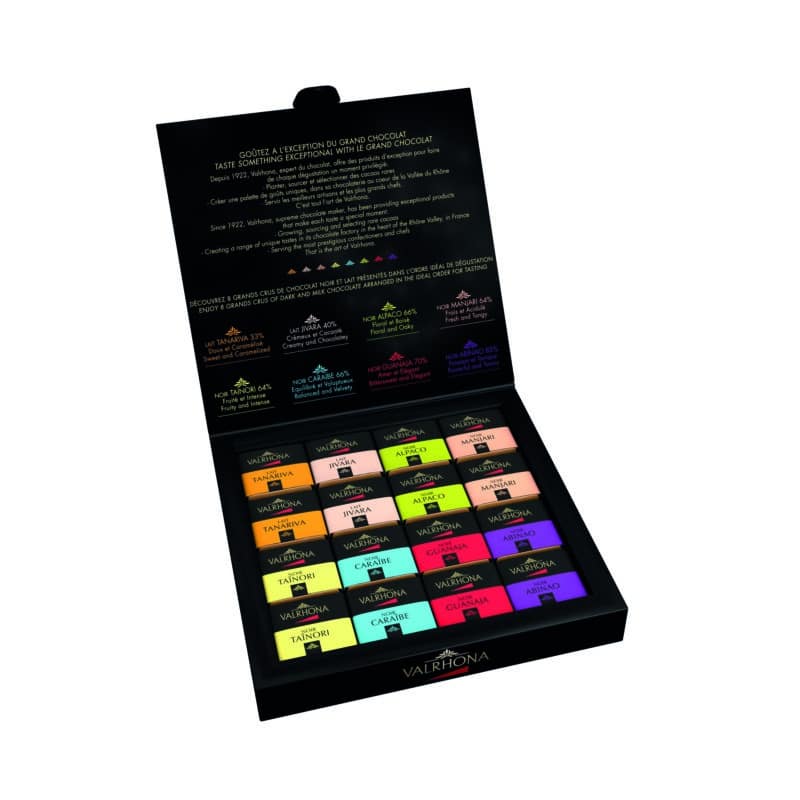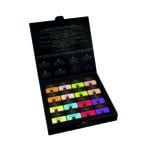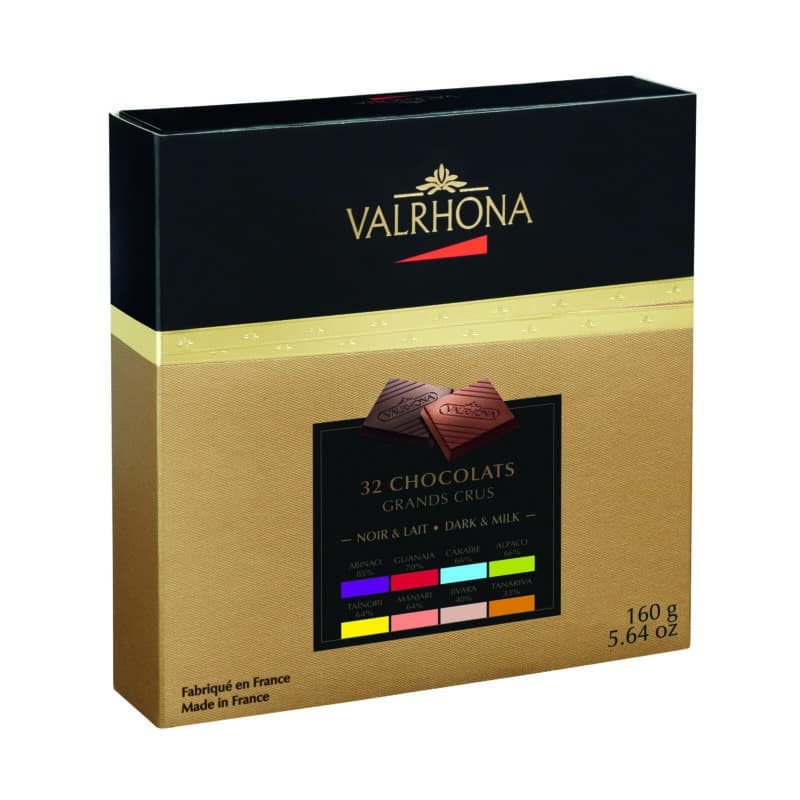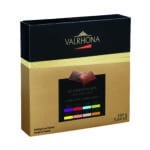 Valrhona
32 Grand crus chocolate square gift box 5.64oz
$25.00 per item
Description
Ingredients & Nutrition facts
BUY ON GET ONE
A second box of chocolate is immediately offered for every box of Valrhona chocolate added to the cart!
From powerful Abinao to sweet Tanariva, discover the full taste palette of Valrhona with our selection of eight dark and milk Grands Crus chocolates.
A selection of fine chocolate that will fit each chocolate lover.
Our selection contains:
Abinao 85%
Guanaja 70%
Caraïbe 66%
Alpaco 66%
Taïnori 64%
Manjari 64%
Jivara 40%,
Tanariva 33%
Show more
Ingredients:
Cocoa beans 49.95%, sugar 29.7%, cocoa butter 12%, whole MILK powder 5.8%, brown sugar 1.3%, dried skimmed MILK 0.6%, emulsifier: SOY lecithin 0.4%,  natural vanilla extract 0.2%, BARLEY malt extract 0.04%, natural vanilla flavour 0.01%.
Contains: gluten, milk, soya
May contains: nuts
This Product Is Not Gluten Free.