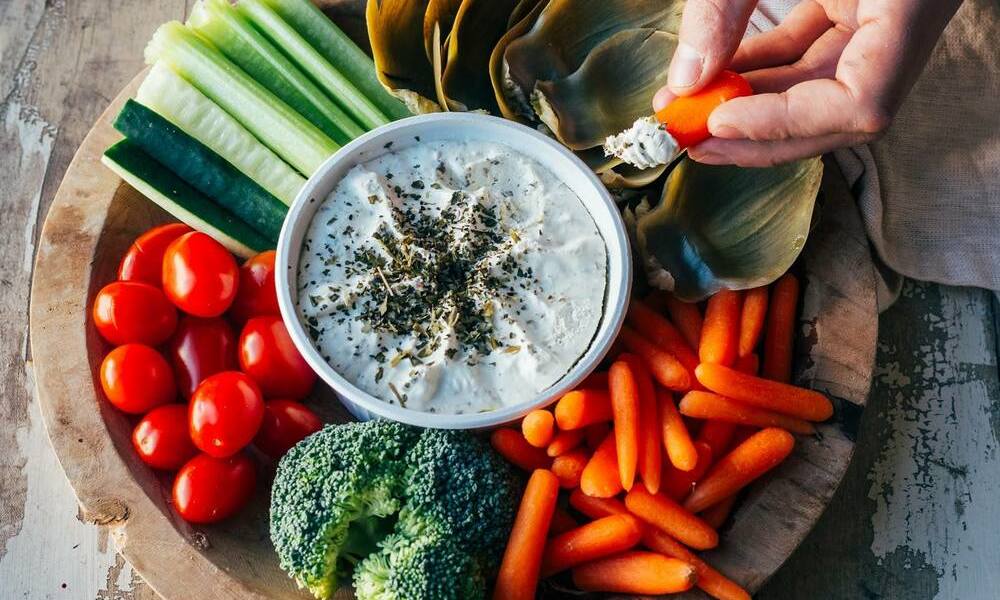 November 13, 2020
3 Self-indulgent cheese dips recipes
3 Self-indulgent cheese dips recipes

Cheese dips are the ultimate party food. With bread, crackers, roast potatoes and delicatessen. Fun and delicious and as diverse as they come. Chef Greg has crafted three wonderful cheese dips for you and your guests.
Goat's cheese dip with caramelized onion jam

This recipes uses our Chavrie goat's cheese, a fresh creamy goat's cheese, easy to knead and spread. Chef Greg will show you how to cook a delicious caramelized onion jam, topped with Chavrie for a divine gratin-like cheese dip. Enjoy with crackers, pretzels, or other crispy ingredients.
Maryland crab dip recipe with Alouette Spinach and Artichoke spreadable cheese

Maryland is renowned for its crabs and the many recipes for them. Chef Greg gives you his take on this wonderful ingredient with his Maryland crab dip recipe. In this dip, Maryland crab meets lemon, and the acidity is offset by Alouette's Spinach and Artichoke Spread, for a well-balanced, delicious dish. Topped with panko to add some texture, this Maryland crab dip will delight seafood and cheese lovers alike.
"It's like being at Ocean City, Maryland."
Chef Greg's Carbonara dip

This last dip will conquer carbonara lovers' palates. This recipes features Alouette Garlic and Herbs, which is the most popular flavor. Julienned prosciutto is the meat, mixed with parsley, parmesan, and a bit of grated nutmeg to give the dip a kick. With just a few minutes preparation and 8 minutes cooking, an easy dish that looks wonderful on your table. This au gratin dip takes on a rich golden-brown color on cooking.