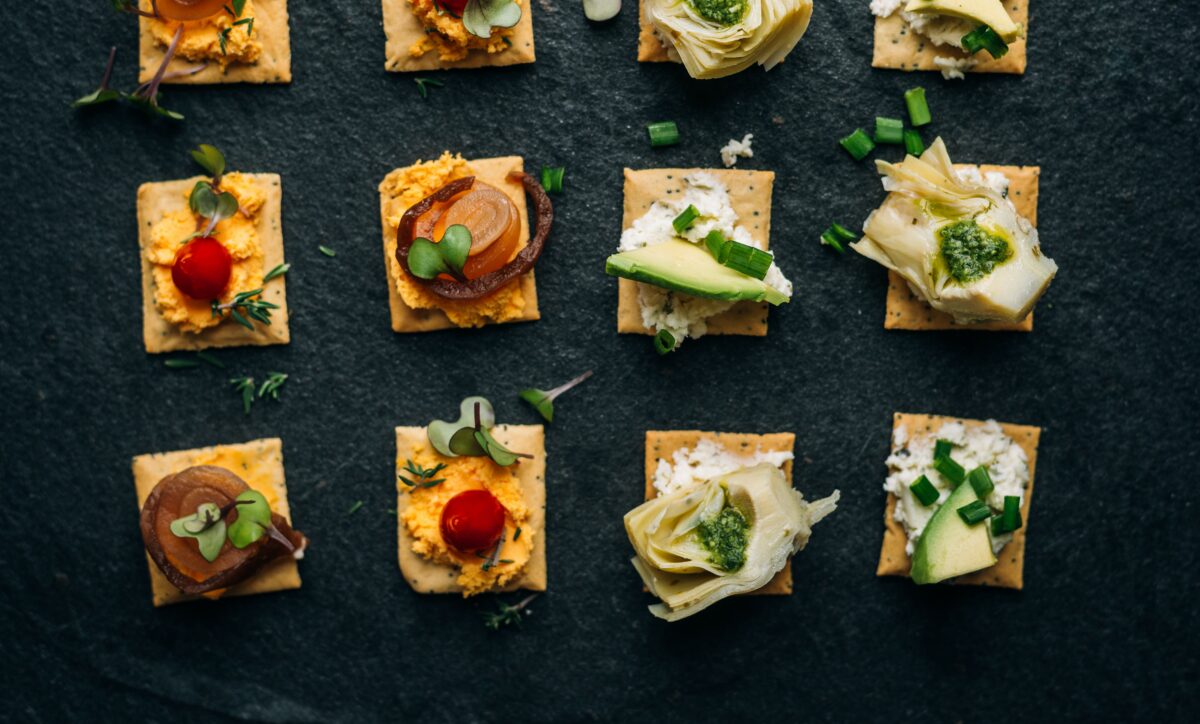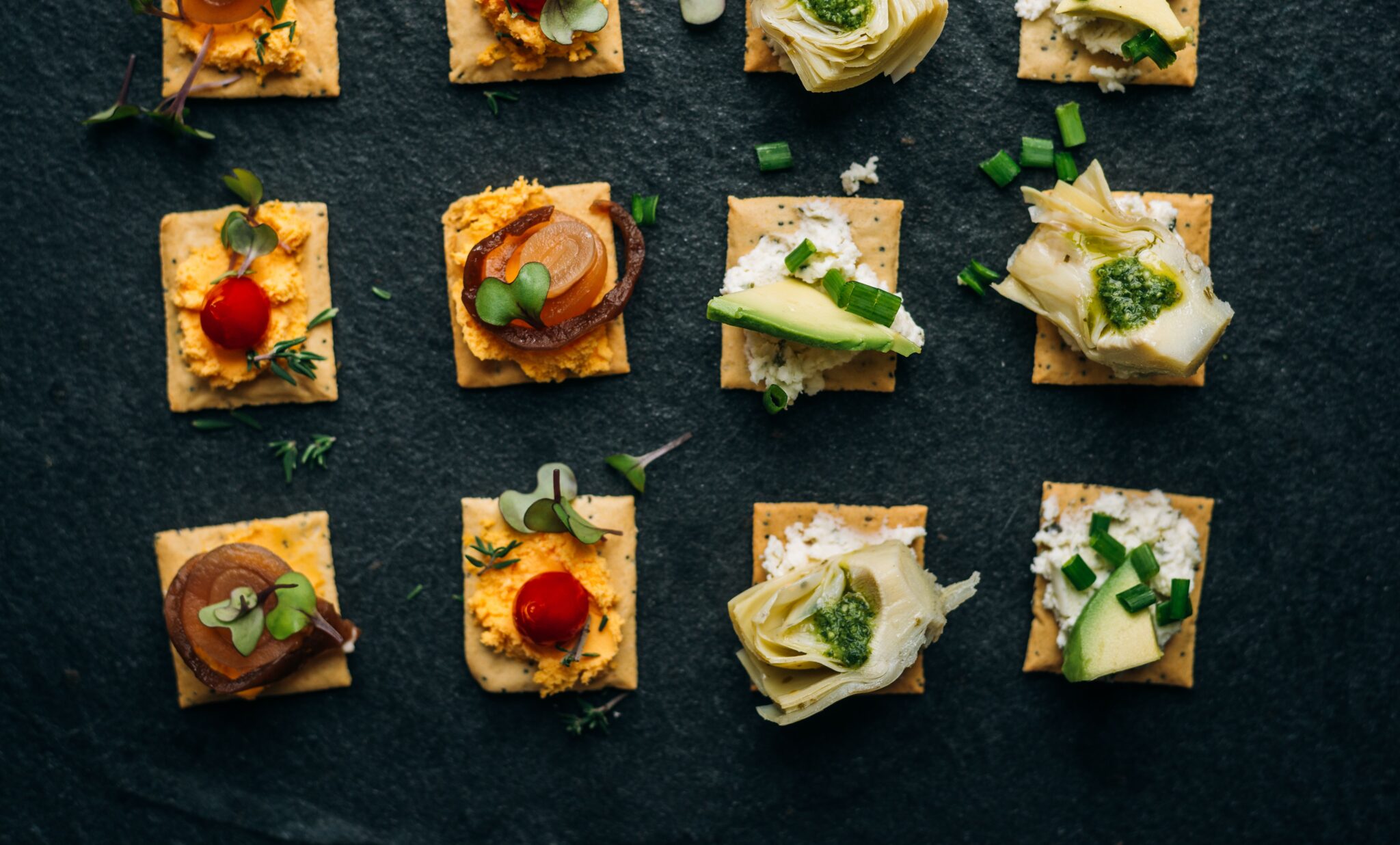 November 25, 2020
Not just cheese and crackers
Not just cheese and crackers

Cheese and crackers go well together as a bite-size treat. Simple and effective. Maybe too simple? Chef Greg gives you six simple ways to make your cheese and crackers be more than just cheese and crackers.
These recipes feature Alouette Garlic and Herbs, Chavrie Goat Cheese, and Alouette Crème de Brie. These are respectively: a fluffy cow's cheese, a spreadable goat cheese and a Brie cream: three quite different cheeses, to give every cheese lover their enhanced cheese cracker.
Alouette Garlic and Herbs cheese and crackers

For his first set of recipes, Chef Greg goes with Italian style cheese and crackers. Italian cuisine uses a lot of garlic. This makes Alouette Garlic and Herbs an excellent choice of cheese to use in an Italian recipe. Besides Alouette Garlic and Herbs, he tops the crackers with tomato jam, ever-present in Italian cuisine, Alouette cheese, parmesan, and oregano. His second recipe makes use of lemon-infused almond and some delicious prosciutto.
Chavrie Goat Cheese and crackers

For his enhanced goat cheese and cracker set, chef Greg has made two quite different recipes: a rustic one and a sweet and savory one. Chavrie Original Goat Cheese has a relatively neutral taste, so it's a good idea to pair it with strong ingredients to bring out its full flavor.
For this savory cracker, we used old grain mustards, Chinese five-spices powder and sesame seeds to give this recipe a kick.
The sweet and savory recipe begins right with the fig and rosemary cracker. Topped with sour cherry jam and a drop of vinegar.
If you're interested in more recipes, please watch the video for enhanced Brie cheese and crackers. Now you know that when you prepare a party platter, your cheese and crackers do not have to be just cheese and crackers.