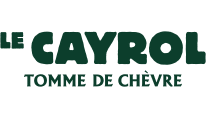 Cayrol
The Goat Tome
With its unique flavors, goat's milk is behind some of the most delicious cheeses in France. One such cheese is Cayrol, made from the milk of two goat breeds. Indulge in its uniqueness and be transported to the Pyrénées.
Born in a talented region
Hailing from the Mauléon commune in the Pyrénées-Atlantiques region of France, Cayrol pulls from Basque and Béarn cheesemaking traditions for a uniquely refined flavor. A goat's milk tomme, Cayrol is made with care by the same talented cheesemakers who give us the award-winning Esquirrou cheese. 
Its secrets & the maturation process
To collect the milk for this decadent cheese, the master cheesemakers use both Saanen and Alpine goats, known in the dairy community for their docility and productivity, as well as the richness of their milk. After being molded and salted, the cheese is aged for three months. While it's maturing, the cheesemakers turn the wheels by hand to encourage the development of its delicate slightly smeared orange rind.
Unique to the taste
When it reaches its peak age, Cayrol has a uniquely textured rind with a characteristic white paste. With the perfect balance of salt and fat, this firm yet supple cheese melts in the mouth, tasting of fruit and subtle goat flavors that work beautifully with dried fruits and almonds. Pair it with a dry white wine like a Jurancon, or if you prefer red, uncork a delicious Bordeaux. It's sure to tickle the palate.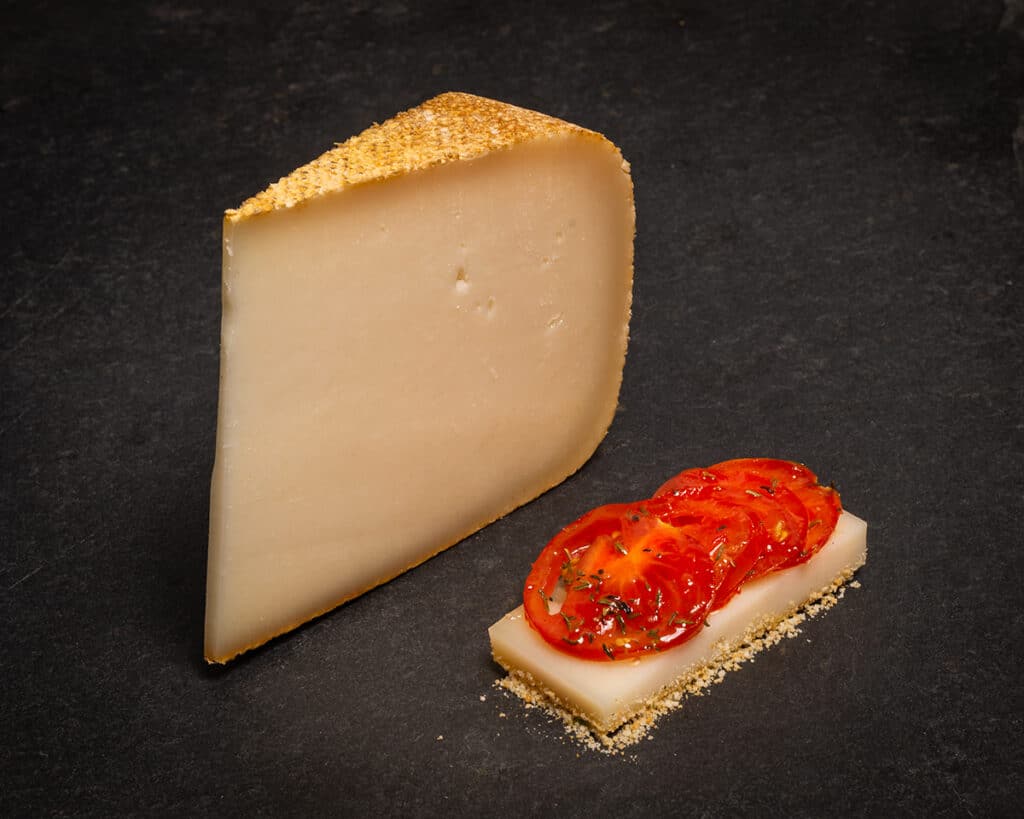 Ingredients
PASTEURIZED GOAT'S MILK, SALT, CHEESE CULTURES, ANIMAL RENNET, CARAMEL COLOR, ANNATTO (FOR COLOR), EGG WHITE LYSOZYME (PRESERVATIVE), NATAMYCIN (RIND PRESERVATIVE). CONTAINS: MILK, EGG, NON EDIBLE RIND. PROCESSED IN A FACILITY THAT ALSO PROCESSES COW AND SHEEP'S MILK.