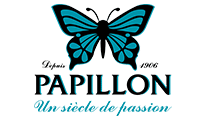 Roquefort Papillon
The King of Cheese
First cheese to be granted the PDO seal, in 1925, Roquefort is an unmissable French cheese. With its spicy notes, Roquefort Papillon is elegantly balanced between softness and crumbliness. This raw sheep's milk cheese aged in natural caves will transport you straight to the south France countryside.
Roquefort Papillon is holding the PDO seal (Protected Denomination of Origin).
The magic of a mushroom
It takes months for Roquefort Papillon to develop and become the beautiful and delightful cheese it is, just like a caterpillar in its chrysalis becoming a magnificent Papillon -butterfly in english- Roquefort Papillon has its totally unique recipe, that no other roquefort uses: it is made with Papillon's own Penicillium Roqueforti -the fungus that gives the cheese its taste and blue veins- issued from the rye bread made by their baker, in Papillon's own bread oven.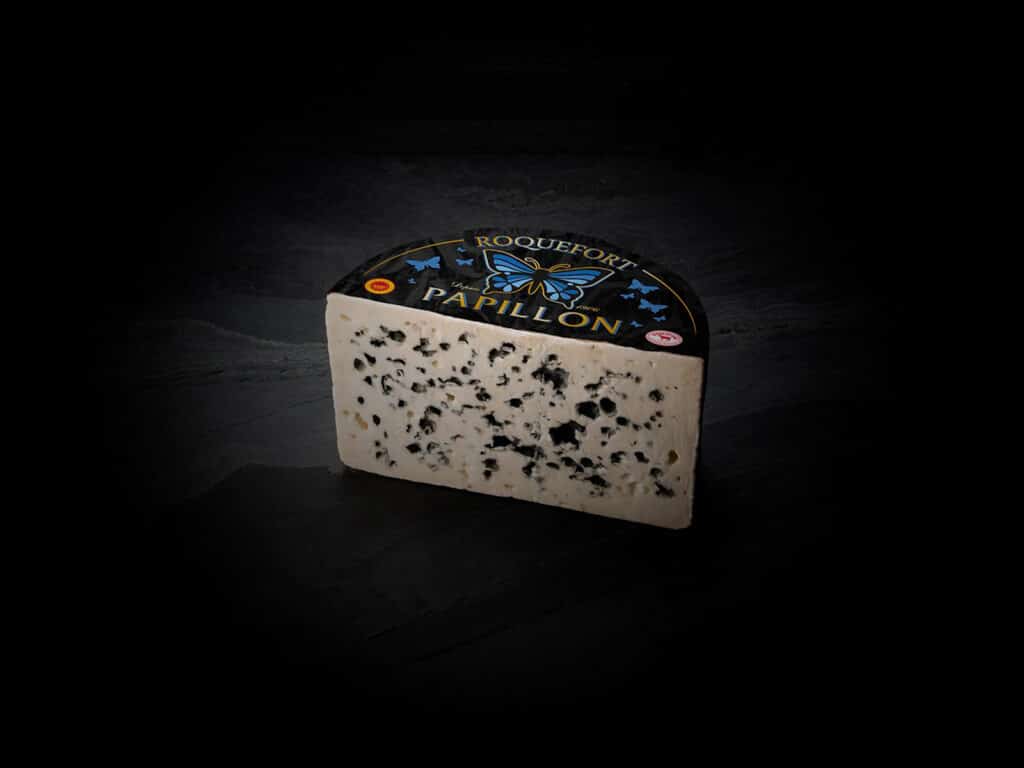 Its distinctive blue colors
Aged for at least 3 months and up to 1 year, this PDO Roquefort cheese is visually characterized by its white to ivory paste and the intense blue veins that run through it and many cavities uniformly distributed from the center to the rind.
The perfect cheese for your dishes
It has the characteristic odor of sheep's cheese combined with the nobility of the penicillium roqueforti, spicy notes and a long lasting taste. Partner with a green salad and dried fruits, also great with hearty bread with nuts or fruit. Pair with a white French wine, such as Chablis to enjoy the roquefort taste at its best.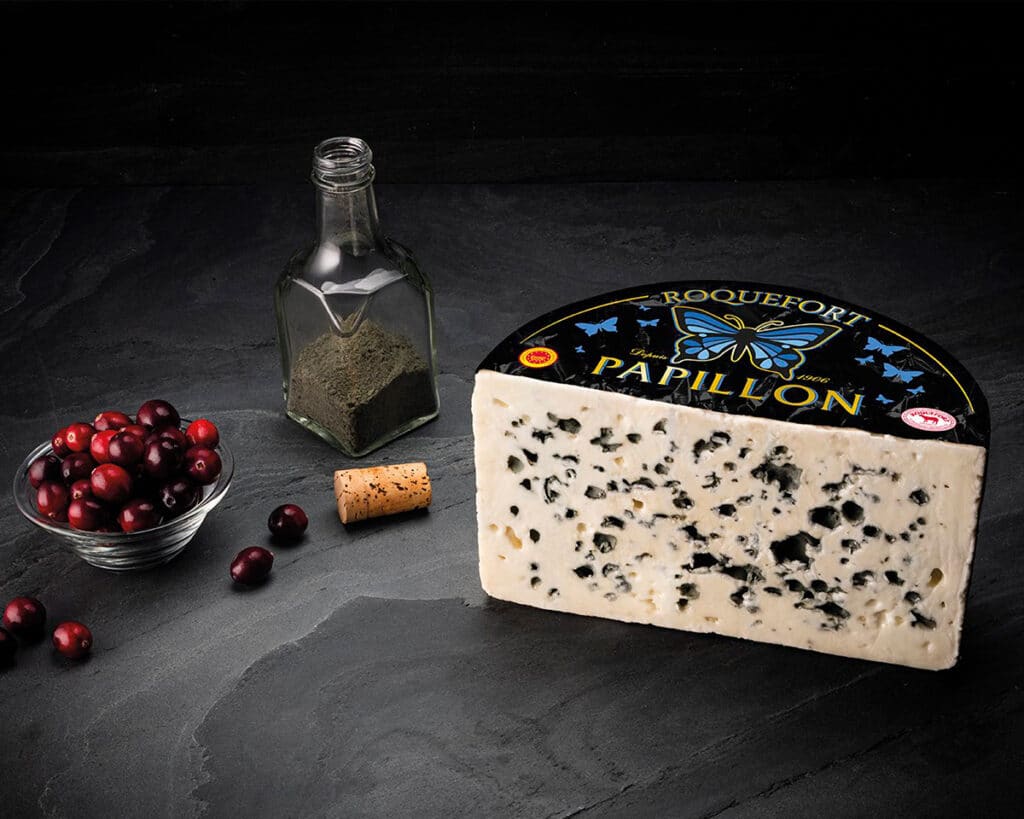 Ingredients
RAW SHEEP'S MILK, SALT, ENZYME, CHEESE CULTURES, PENICILLIUM ROQUEFORTI (HARMLESS BLUE MOLD). CONTAINS: SHEEP'S MILK