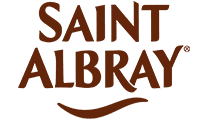 Saint Albray
The subtle, tasty cheese
The petal wedges of a round of Saint Albray combine to create a unique flower—perfect for coaxing out the nutty, creamy taste. Milder than Camembert, this cheese comes to you from the Pyrénées, ready to whisk you to the Southwestern foothills of France.
A special shape
The flavors of Saint Albray unfold like the petals of its flowered shape.  Starting mellow, the cow's milk cheese grows more powerful as it ages. Soft-ripened for two weeks in the mountainous Pyrénées, the rich aroma and rustic rind are backed by light orange undertones.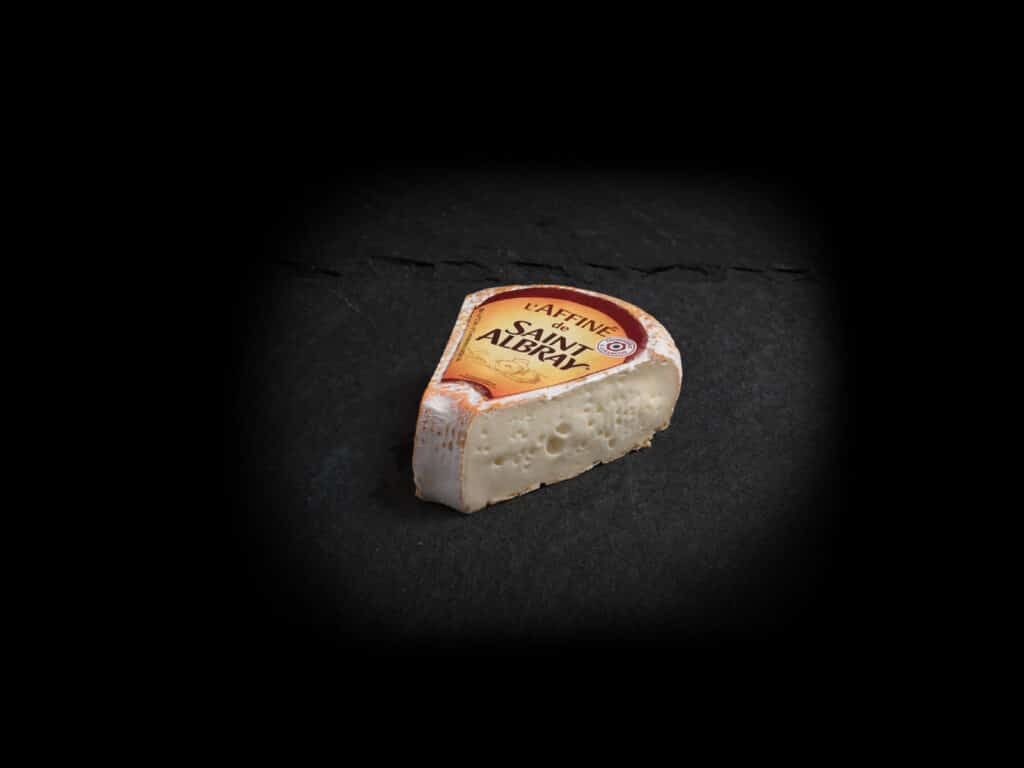 Subtle tastes of camembert for lovers
Saint Albray was first created in the 1970s to shine like a smooth Camembert, with a milder flavoring. The flowered rind grows firm and flavorful during the delicate aging process, concealing the creamy, brioche-like texture inside.
To create the perfect pairing
When you dive into rind and center, you'll discover a faint caramel nuttiness that brings out the tart sweetness of dried fruit. Pair this with a Côte du Rhône—and feel your elevation rise.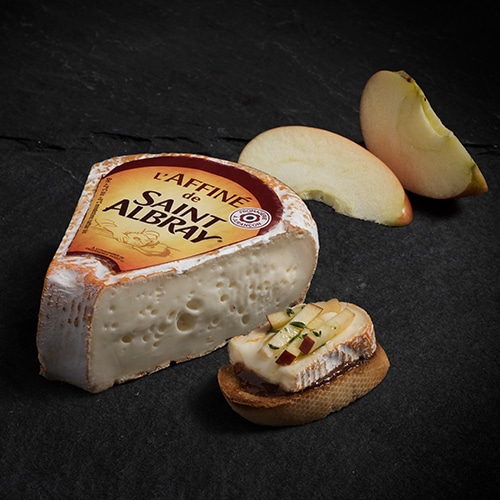 Ingredients
PASTEURIZED MILK, CHEESE CULTURES, SALT, ENZYME, CAROTENE (FOR COLOR). CONTAINS: MILK.