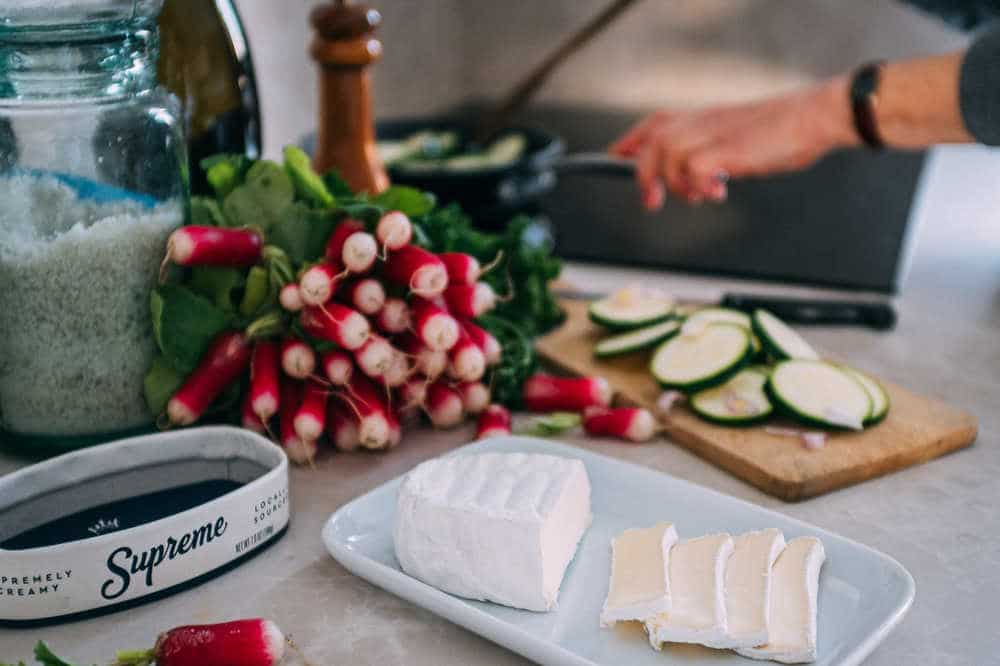 November 12, 2020
3 delicious Supreme cheese recipes
Three delicious Supreme cheese recipes: mac and cheese, Napoleon, and Supreme de Poulet

Today, Chef Greg will feature our Supreme, a soft ripened cow's cheese in a mac and cheese recipe, and two other delicious dishes.
Supreme lobster mac and cheese recipe

For supreme mac and cheese, Chef Greg decided to go with his lobster mac and cheese recipe. Lobster with cheese goes way back to Lobster Thermidor, invented in the 1880s. For this lobster mac and cheese recipe, you'll need some pre-cooked lobster, cavatelli pasta, and ingredients for your cheese sauce, including Supreme Cheese.
This gourmet cheese sauce features Supreme Cheese, milk, garlic, tarragon, and if you wish, some truffle breakings. Supreme's creamy and buttery texture will make a delicious cream sauce, perfect for your lobster mac and cheese texture.
Supreme Napoleon recipe

Supreme Napoleon is an easy recipe with four ingredients. Three delicious layers of puff pastry, Supreme Cheese and fig jam topped with cocoa powder. Cocoa powder's bitterness will complement both the creaminess of supreme cheese and the sweetness of fig jam, for a visually appealing pastry dish that will delight your guests.
Supreme cream sauce with a poached Supreme de Poulet

And for this last recipe, Chef Greg will poach the chicken in chicken broth, before adding heavy cream and Supreme Cheese to thicken the broth into a succulent sauce, with frozen peas and mushrooms.
When you've tried our lobster mac and cheese or Chef Greg's other recipes, please leave us a review and feel free to post your takes on Supreme Cheese cooking on our Instagram page.
If you want to give these recipes a go, you can buy our Supreme Cheese on cheeselovershop.com.