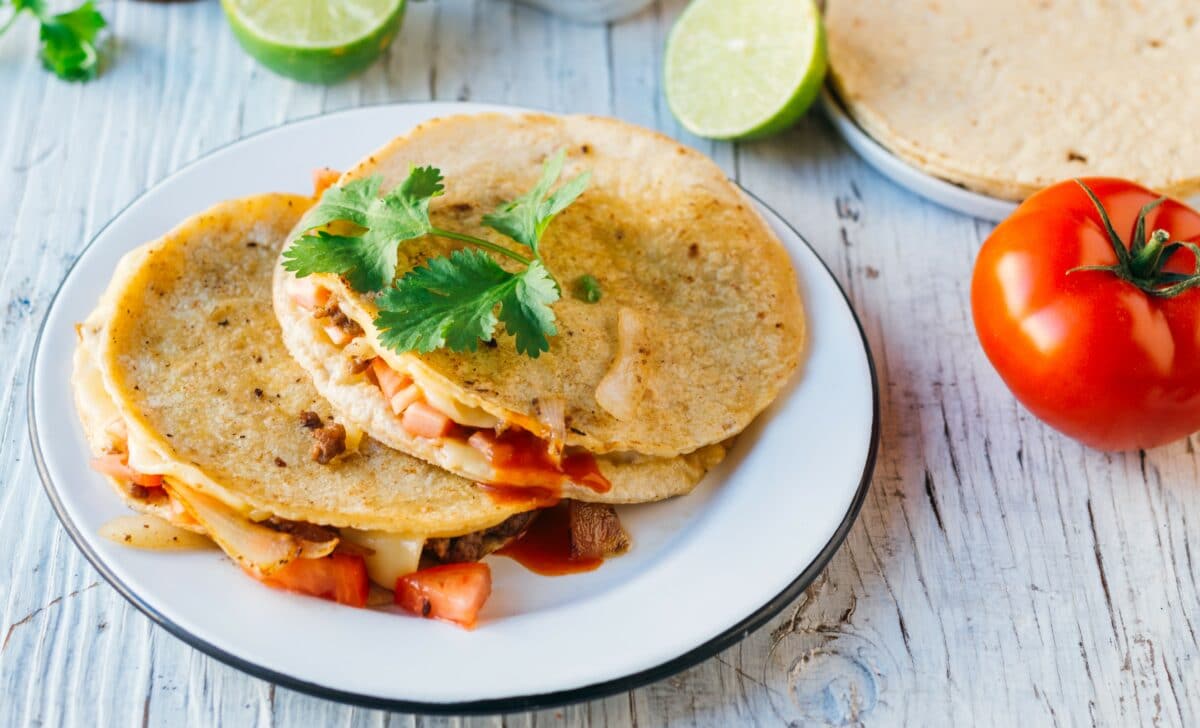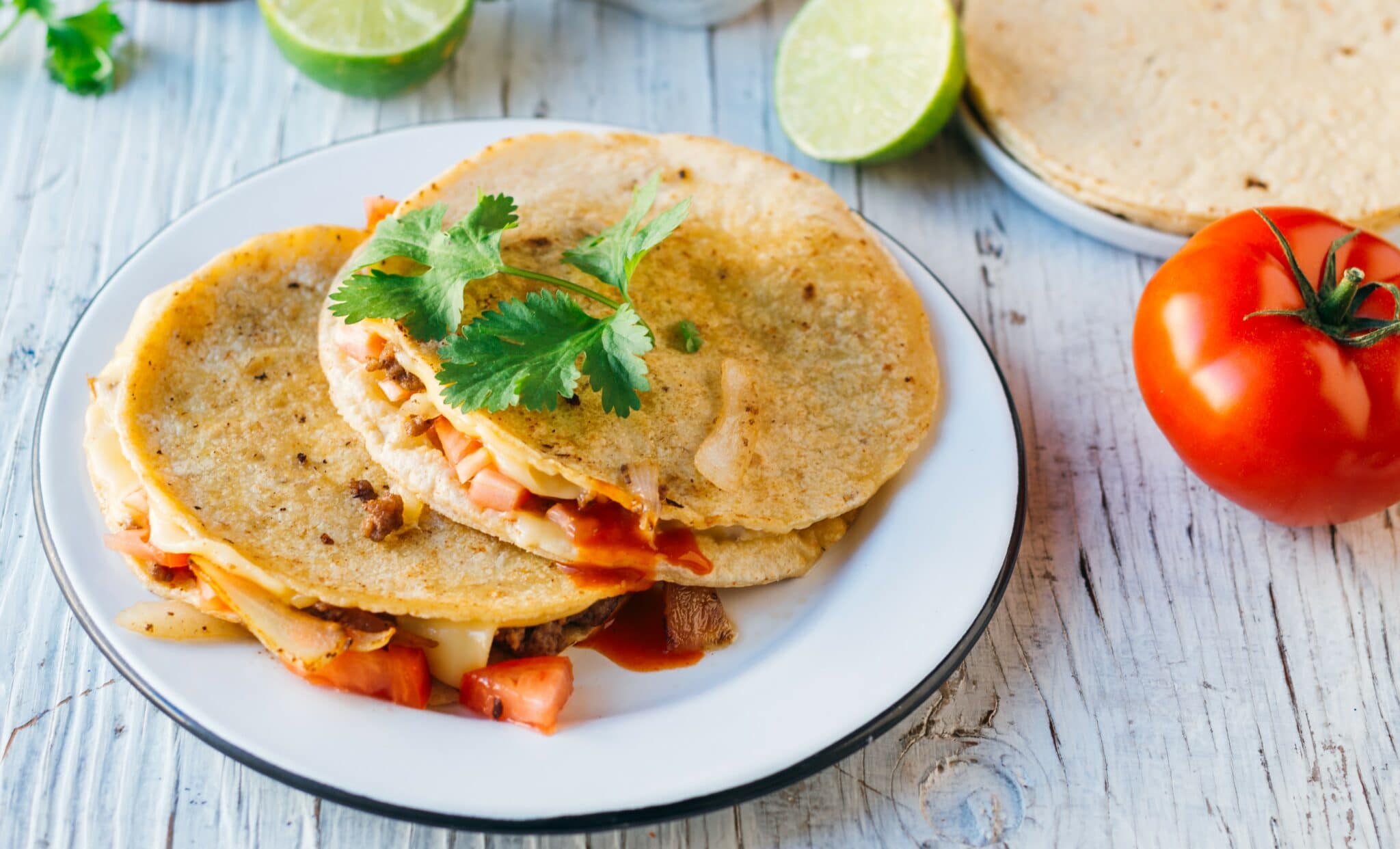 December 2, 2020
Two delicious cheesy quesadilla recipes
Two delicious cheesy quesadilla recipes
A quesadilla is even better with good cheese, and we're free to use any ingredient of our choosing for the filling. Chef Greg offers you two suggestions for quesadilla recipes.
As always, the cheese is carefully selected for its taste, and to surprise you with a new delicious discovery.
Brie Quesadilla recipe, with ham and asparagus.
For this recipe, Chef Greg uses Ile de France Brie Slices. These are made of rindless, sliced Brie, which melts easily. Ideal for your burgers, sandwiches, and of course, quesadillas.
On top of your tortilla, put two Brie slices. Then lay your asparagus and ham. To get the same amount of asparagus and ham, we recommend cutting the ham into strips and alternating a strip of ham with an asparagus shoot. This will prevent your asparagus from clumping together.
Top it with two more Brie slices and a second tortilla, then cook it in a skillet with some oil, for crispness.
Chicken quesadilla recipe, with smoked jalapeno cheese
For his second quesadilla recipe, chef Greg goes with a chicken quesadilla, with pulled chicken. You can go with any other pulled meat, to suit your taste, but keep that texture.
But first, smother your tortilla with Alouette smoked jalapeno spreadable cheese. This fresh cheese becomes gooey upon melting and will seep into the pulled chicken, binding your quesadilla together.
Top your cheese and your chicken with beans and chopped vegetables and cook with some oil. For this recipe, Chef Greg folds the tortilla and squeezes it, so the cheese can ooze through the whole chicken quesadilla.