January 27, 2023
Chavrie Goat Cheese Caprese Mint Salad Stacks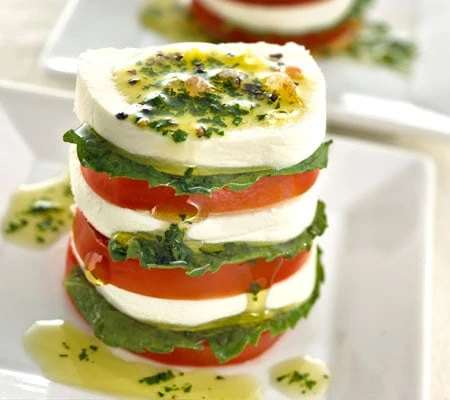 Ingredients
3 each plum tomatoes

1/4 cup olive oil

1 tablespoon parsley, chopped

1 bunch fresh mint

Salt & pepper to season

10 min

2

easy
Recipe
Slice plum tomatoes into 3/8 inch slices.

Season each slice with salt and pepper.

Slice Chavrie Goat Log into 3/8 inch disks using a cheese wire.

Begin stacking with tomato slice and alternating with cheese and mint leaves.

Each stack can be as many layers as you like.

Season with salt and pepper.