January 30, 2023
Cherry Bread Pudding with Chavrie Goat Cheese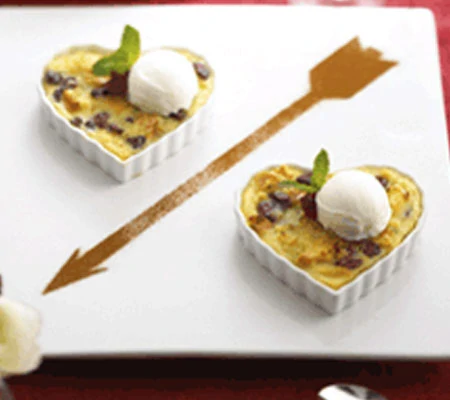 Ingredients
1 egg

¼ cup sugar

½ cup half-and-half or milk

1 tsp. vanilla

2 sweet Hawaiian dinner rolls, torn in 1″ pieces (from 12-oz. pkg.)

¼ cup dried tart cherries

30 min

3-4

easy
Recipe
Heat oven to 325° F. Butter 2 oven-proof dishes or ramekins, 8 to 10 oz. capacity each.

Whisk together the egg, sugar and Chavrie Goat Cheese in a medium bowl.

Whisk in the half-and-half and vanilla.

Stir in the roll pieces and dried cherries until well coated.

Let stand 5 minutes.

Spoon evenly into dishes. Bake 25 to 28 minutes or until set and knife inserted near center comes out clean.

Cool 15 minutes. Serve topped with a small scoop of ice cream.