January 24, 2023
Cranberry Turkey Cutlets with Chavrie Goat Cheese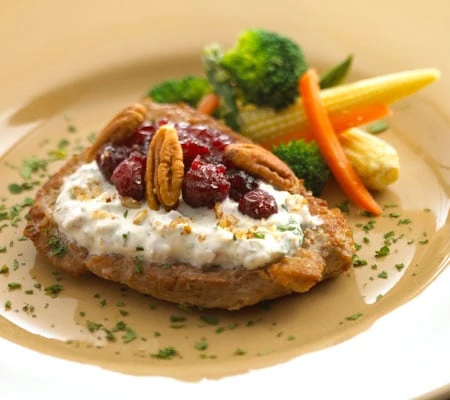 Ingredients
1 pkg. (17.6 oz) turkey cutlets

4 tsp. extra virgin olive oil

¼ cup finely chopped pecans

5 tbsp. whole berry cranberry sauce

30 min

2-3

easy
Recipe
Heat broiler. Brush one side of cutlets with olive oil; place oiled side down on broiler pan. Brush tops with remaining olive oil.

Broil about 4 inches from heat for 5 minutes. Turn and broil 3 minutes or until no longer pink in center.

Meanwhile, mix Chavrie and pecans in small bowl. Spoon mixture over top of broiled cutlets and broil an additional minute or until cheese is warm.

Top with cranberry sauce.