January 30, 2023
Cupcake with Chocolate Frosting & Chavrie Goat Cheese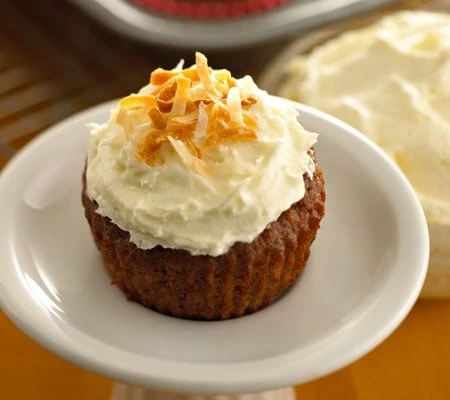 Ingredients
8 oz. white cream cheese (any brand)

1 ½ cup confectioners sugar

4 oz. white chocolate morsels

10 min

6-8

easy
Recipe
In a stainless steel electric mixer bowl mix Chavrie Goat Cheese Pyramid, white cream cheese and sugar. Whip at medium speed for 1 minute then increase speed to high for 5 more minutes.

While cheese and sugar is mixing melt white chocolate in the microwave until it reaches a pourable consistency.

Reduce mixer speed and add melted white chocolate mix on high speed for 1 minute.

Use to decorate cupcakes or carrot cake.