January 30, 2023
Gnocchi with Chavrie Goat Cheese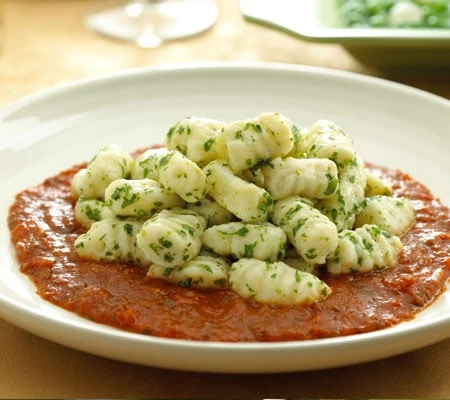 Ingredients
2 ea. Baking potatoes

2 ea. Egg yolks

1 ea. Egg

2 -4 oz. all purpose flour

Pinch Nutmeg

Season with Salt and Pepper

30 min

6

easy
Recipe
Bake the potatoes at 350°F until tender.

Split in half and scoop out the pulp.

Rice the pulp and mix with egg yolks, egg and Chavrie mix well.

Incorporate the flour until a stiff dough is formed.

Roll out the dough and cut into the desired shapes. Roll over the tines of a fork.

Cook in boiling salted water.

Serve the gnocchi tossed with butter or olive oil and chopped parsley.