January 30, 2023
Grilled Steak with Creamy Herbed Chavrie Goat Cheese Topping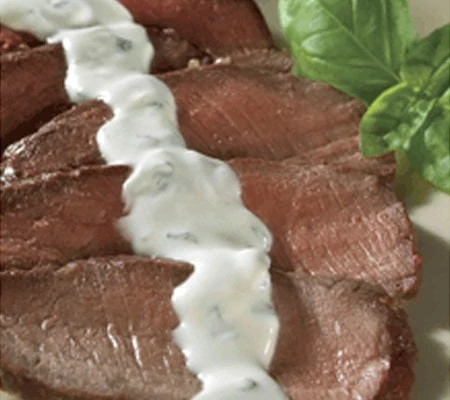 Ingredients
1 tbsp. chopped fresh chives

1 tbsp. chopped fresh parsley

1 tbsp. fresh basil chiffonade*

4 beef tenderloin, T-bone, or sirloin steaks

1 garlic clove, crushed

salt and pepper

30 min

4

easy
Recipe
In small bowl, mix Chavrie, chives, parsley and basil. Rub all surfaces of steaks with garlic and season to taste with salt and pepper.

Grill over medium-high heat or broil 4 to 6 inches from heat to desired doneness. Spoon herbed Chavrie sauce over steaks.

To make chiffonade, stack basil leaves and roll up like a jelly roll. Cut into thin slices.