January 30, 2023
Guacamole with Chavrie Goat Cheese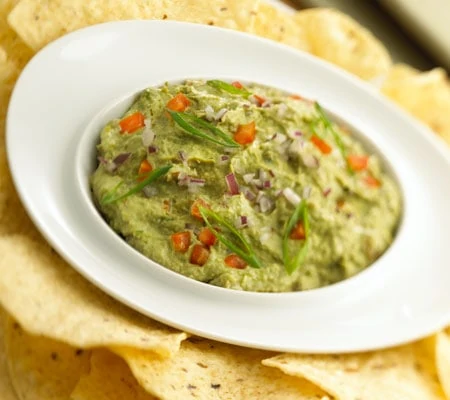 Ingredients
3 ea. Ripe Avocados

½ tsp. Lemon juice

2 Tbsp. Lime juice

1 tsp. Cumin

1 tsp. Tabasco

1 ea. Diced Tomato

Season with Salt and Pepper

10 min

3-4

easy
Recipe
Split the avocado in half remove the core and scoop pulp into food processor bowl.

Puree until smooth.

Add lemon juice, lime juice , cumin, Tabasco and Chavrie mix well.

Season with salt and pepper.

Remove from the food processor and fold in the diced tomato.

Serve immediately with tortilla chips.

Cut your prep time by simply blending Chavrie with prepared guacamole.