January 30, 2023
Macaroni and Cheese with Chavrie Goat Cheese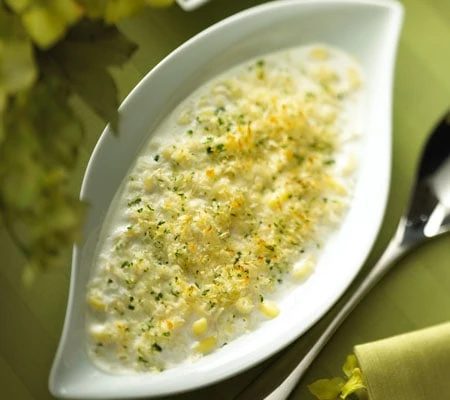 Ingredients
1 C Milk

2 Tbsp. Flour

1 oz. Butter

½ tsp. Cayenne

½ tsp. Salt

¼ tsp. Ground white pepper

1 pinch Nutmeg

2 C. Uncooked Macaroni

30 min

2-4

easy
Recipe
Cook Macaroni al dente rinse and reserve in stainless steel bowl.

Heat butter over medium heat in a 4 qt. capacity heavy gauge sauce pot add flour and stir well and cook for 5 minutes.

Add milk and bring to a simmer for 5 minutes.

Season with salt, pepper, cayenne and nutmeg fold in Chavrie.

Fold pasta with cheese sauce adjust seasoning.

Pour into a gratin dish or casserole.

Bake at 300F until heated and the surface is browned.