January 30, 2023
Mashed Potatoes with Garlic, Sage & Chavrie Goat Cheese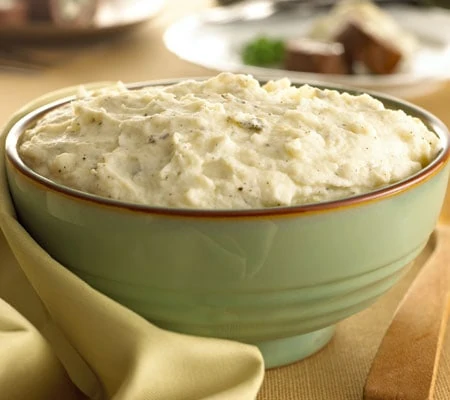 Ingredients
3 ea. medium size baking potatoes (peeled and cut in 1 inch pieces)

4 tbsp. olive oil

1 tsp. garlic (minced)

1 /4 tsp sage

10 min

4-6

easy
Recipe
In a medium saucepan cook the potatoes in salted water until tender, about 15 minutes.

Drain the potatoes and return them to the saucepan.

While still warm, add the olive oil, garlic and Chavrie Goat Cheese.

Whip the potatoes with hand held mixers until the ingredients are blended and the desired consistency is obtained.

Season with salt and black pepper.