January 30, 2023
Mini Duck Confit and Chavrie Pizzas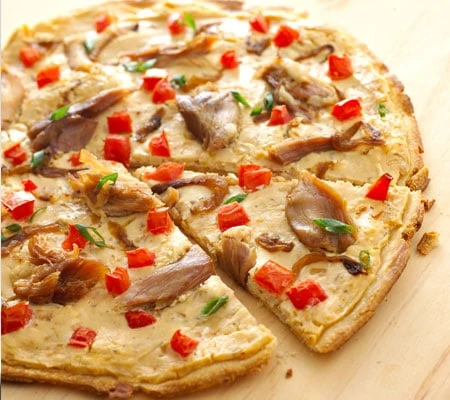 Ingredients
1 pkg. (5.3 ounces) Caramelized Onion

1 pound prepared pizza dough

Olive oil, for brushing pans

6 ounces duck confit

15 min

4-6

easy
Recipe
Preheat the oven to 375°F.

Put the dough out onto a well-floured surface and form the dough into 4-6 small circles using a rolling pin or stretching by hand.

Spread the top of each circle with Caramelized Onion Chavrie.

Top the cheese with evenly spaced pieces of duck confit.

Bake until the dough is golden brown and cheese is bubbly, about 20 minutes.