January 30, 2023
Mini Pizzas with Chavrie Goat Cheese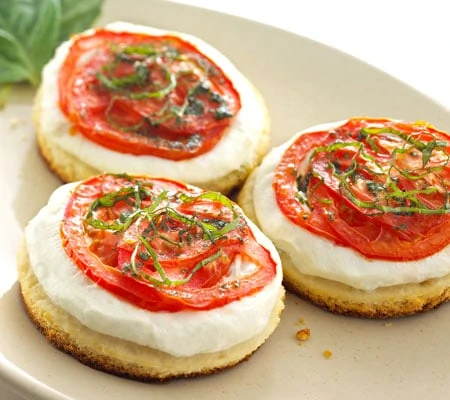 Ingredients
1 pkg. uncooked prepared pizza crust

2 each plum tomatoes, sliced

1 bunch basil

1 tablespoon parsley, chopped

15 min

2-4

easy
Recipe
Preheat the oven to 375 degrees F.

With a small pastry cutter, cut individual circles from prepared pizza crust.

Spread Chavrie over the top of each mini pizza.

Top the cheese with sliced plum tomatoes.

Cut the fresh basil and sprinkle over the top of the sliced tomatoes.

Sprinkle with chopped parsley.

Bake until golden brown and cheese is bubbly, about 10 minutes.