January 30, 2023
Mint Dipping Sauce with Chavrie Goat Cheese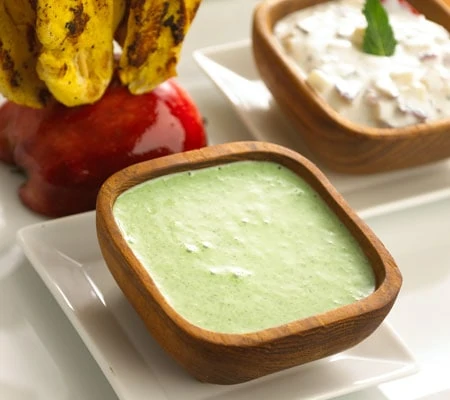 Ingredients
1/2 C light Corn syrup

1 Tbsp. White Vinegar

1 tsp. Garlic chopped

1 C Fresh mint leaves

30 min

6-8

easy
Recipe
Mix vinegar and corn syrup in a glass bowl and heat in a microwave for 10-20 seconds.

Place mint and garlic in a blender.

Pour hot corn syrup mixture into the blender and puree.

Add the Chavrie pyramid and puree for a few more seconds.

Pour into a small serving dish and chill.

Use as a dipping sauce for Tandori's.