January 31, 2023
Pumpkin Panna Cotta with Chavrie Goat Cheese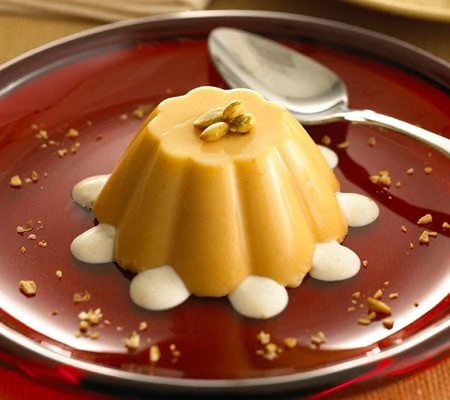 Ingredients
3 cup milk

1 cup sugar

¼ tsp. vanilla extract

1 cup pumpkin puree

1 pinch cinnamon

4 tsp. powdered gelatin

4 tbsp. cold water

Overnight

10

medium
Recipe
Combine all ingredients except the gelatin and water in a sauce pan and bring to a quick simmer.

Soften the gelatin in the cold water.

Add gelatin to the warm mixture in the sauce pan and stir well.

Strain mixture through a fine mesh strainer.

Pour strained mixture into martini glasses or the ramekins of your choice.

Refrigerate overnight.

Serve with nutmeg, spiced whipped cream and toasted pumpkin seeds.