January 31, 2023
Salad with Bacon and Chavrie Goat Cheese Dressing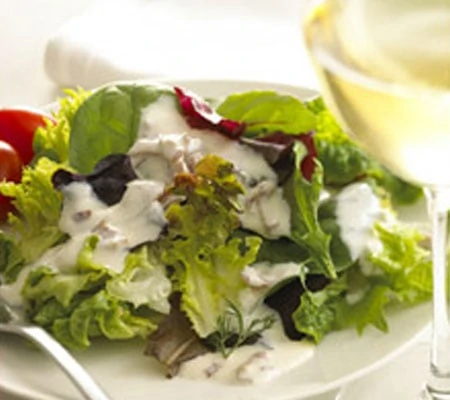 Ingredients
4 slices bacon

½ cup olive oil

2 tbsp. white balsamic vinegar

1 pkg. ready to eat Mesclun salad mix or Field greens

Salt and pepper to taste

10 min

8

easy
Recipe
Cut bacon slices into ¼ inch strips and sauté over medium heat until crispy.

Drain off excess fat.

Deglaze the sauté pan with the white balsamic vinegar and remove from heat.

Add Chavrie Goat Cheese Pyramid and olive oil and mix well.

Season with salt and pepper.

Pour prepared dressing into saucier.

Arrange salad mix on plates and drizzle with prepared dressing while slightly warm.