August 26, 2022
Sweet Apple Cinnamon Wraps with Chavrie
Ingredients
1 block of Chavrie Original Goat Cheese Pyramid

6 tortilla wraps

6 apples

6 pinches of ground cinnamon

3 tbsp of sugar

6 tbsp of oil

20 min

6

easy
Recipe
Washi and quarter the apple. Remove the core, then cut the wedges into thin slices.

Spread Chavrie Original Goat Cheese Pyramid on each tortilla, top with apple slices, and sprinkle with a pinch of cinnamon and sugar.

Roll up the wrap and secure with a toothpick if necessary.

Brown the wrap on both sides in a pan with a little oil or toast it in a sandwich press until golden brown. Cut the wrap into two equal parts and serve.
Pairings recommandations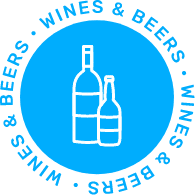 Provence Rose & Goat cheese. Particularly for this recipe.
Chef's note
Goat and cow's milk are very much alike in protein and fat levels depending on the breed.