January 31, 2023
Tabbouleh Salad with Chavrie Goat Cheese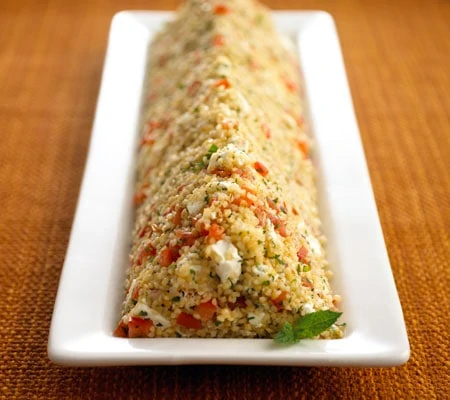 Ingredients
2 cups bulgur wheat

3 cups boiling water

2 tbsp. chopped parsley

1 tsp. chopped mint

1 cup red onion (minced)

1 each tomato diced

4-6 oz. olive oil

1 oz. lemon juice

Salt and Pepper to taste

30 min

6

easy
Recipe
Place bulgur wheat in a large bowl and pour the boiling water over and cover with aluminum foil or a large lid.

Let stand for 30 minutes until the liquid is absorbed.

Mix in the remaining ingredients omitting the Chavrie Goat Log.

Season with salt and pepper and chill well.

Dice the Chavrie Goat Log and fold into the mixture.