January 30, 2023
Watermelon Balsamic Bites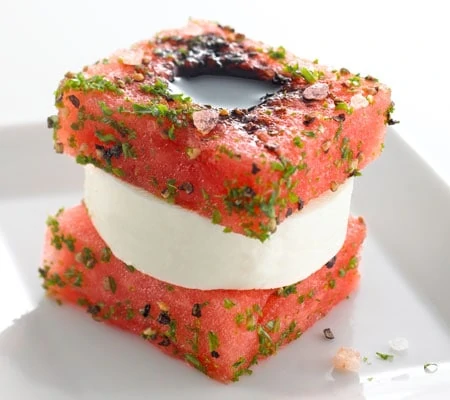 Ingredients
1/4 each fresh watermelon

1 tablespoon parsley, chopped

1 tablespoon balsamic vinegar glaze, reduction

Cracked black pepper, to season

Sea Salt, to season

10 min

2-3

easy
Recipe
Slice watermelon about 3/8 inch thick.

Cut each slice in 1 1/2 inch squares.

Season each square with salt, pepper and chopped parsley.

Place a 1/4 inch slice of Chavrie Goat Log between 2 slices of seasoned watermelon.

Top with a drop of balsamic glaze and more sea salt.

Arrange neatly on platter and serve.