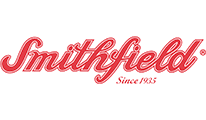 Smithfield Cream Cheese
Crafted using only the finest ingredients and an original Amish recipe, Smithfield cream cheese has ben making some of the World's best cream cheese for over 85 years. They've been crafting quality cream cheese recipes for 85 years. With simple know how and milk from himaley raise cows, Smithfield provides the best for your every day needs.
Smithfield Cream Cheese's history
Started as a cooperative of dairy farmers in 1935, the ingenious Meyer Zausner was brought in to oversee the plant, and as a dairy expert, led the production toward the creation of new and delicious cheeses. Cream cheese became their main dairy product and it remains so to this day. French cheesemakers Savencia Group purchased the company from Meyer's son Sol in 1978 and have remained faithful to their origin and quality ever since.
How to use Smithfield Cream Cheese
While Smithfield Cream Cheese comes in all your traditional cream cheese formats, its most convenient one for everyday spreading is the Whipped 8oz.  Smithfield Cream Cheese Tub. Used Smithfield by home cooks and chefs alike, it spreads perfectly on bagels, toast, and your favorite sandwiches. Chef Greg features this cheese in three bagel recipes for breakfast in his video.
With Smithfield Cream Cheese's velvety texture, you're sure to please your guests, whether you're a home cook, a chef, or a caterer.