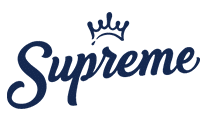 Supreme cheese
Supreme is a brand that specializes in delicious, Brie-inspired soft ripened cheeses. Deliciously creamy on their own, or to use in recipes.
Supreme's approach to cheese
Supreme ensures the quality of their cheese by using the freshest milk. They use only locally sourced milk, around their production facility in Lena, Illinois. They then use this milk to craft their cheese on the same day it's brought in. The result of this dedication is ever constant cheese quality, which earned them a Bronze Medal in the World Cheese Awards 2019, held in Bergamo, Italy.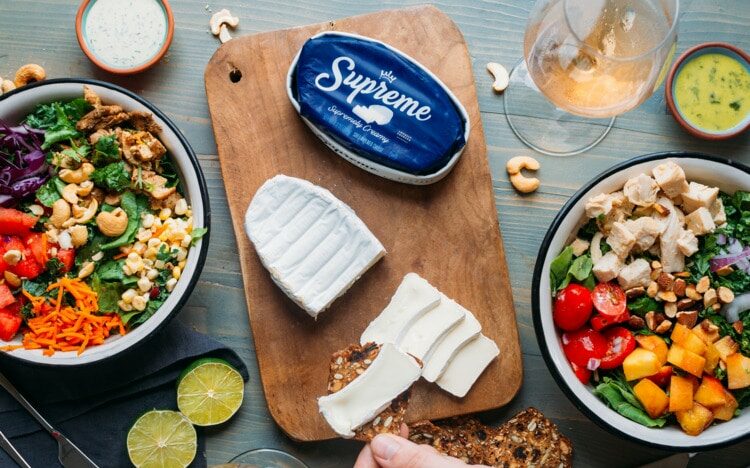 Supreme's cheese and recipes
Supreme's cheese are delicious, and they are a pleasure to work with for a chef. Chef Greg features Supreme Cheese in three delicious recipes: a lobster mac and cheese, a Napoleon (or mille feuille) and a supreme de poulet. Please visit our blog to discover more ways to use these wonderful cheeses.
Supreme Cheese 7 oz
Supreme's main cheese is their 7 oz soft ripened cheese. This cheese has an easy-to-eat rind that melts in your mouth and doesn't have the bitterness of other Brie-like cheeses. Lush and buttery, it brings flavor to your hot dishes, or can be eaten straight out of the box, paired with a dry wine, fruit, or in a cold salad.
The oval shap makes it easy to slice evenly, for beautiful crackers or to garnish your dishes.
 Supreme Brie Bites
One of the downsides of cheese is that it's hard to take your cheese wedge everywhere, for lunch, or for an afternoon snack. Supreme created Supreme Brie Bites: Brie in a convenient format that you can eat on the go and carry everywhere. Their individual packaging allows convenient and safe transport, and also clean fingers after indulging in a Brie Bite.
Our customers who have tried those brie bites have so far loved the thin rind and the versatility of this portable cheese.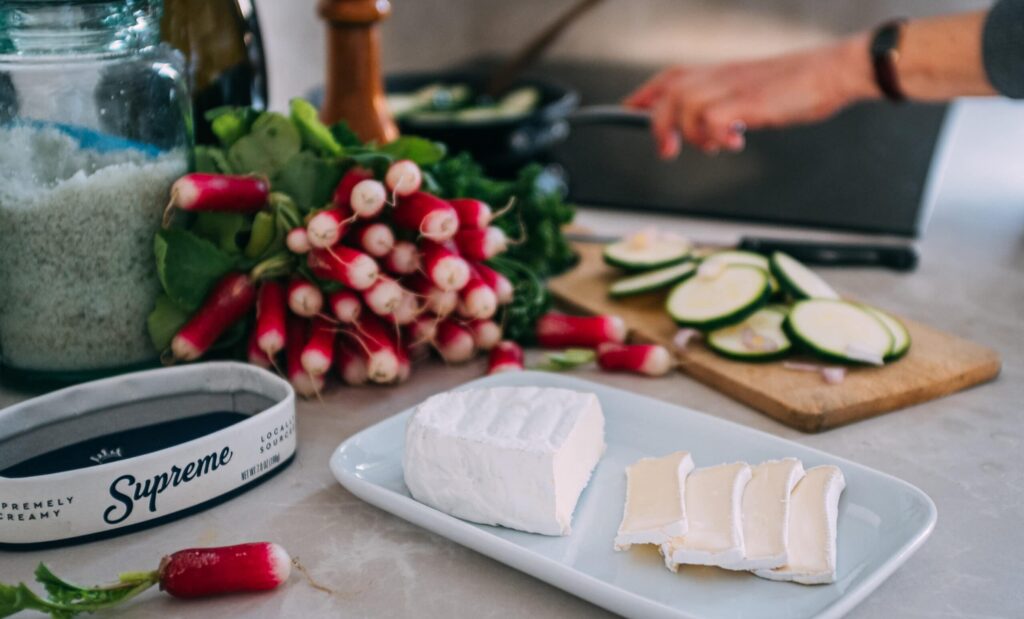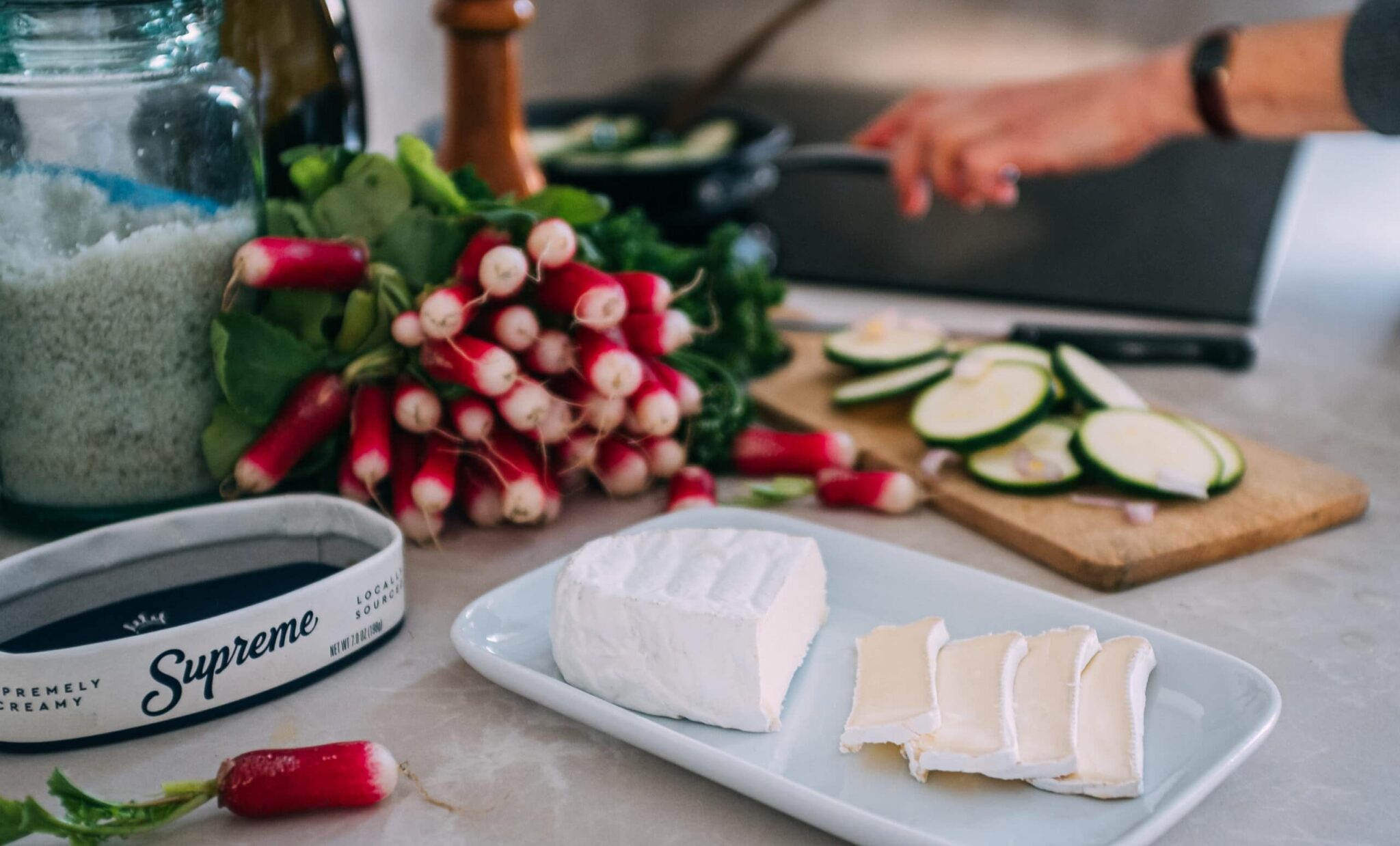 Chef Greg's cooking tips
Discover Chef Greg's recipes, cheeseboards and tips for cooking with Supreme cheeses: