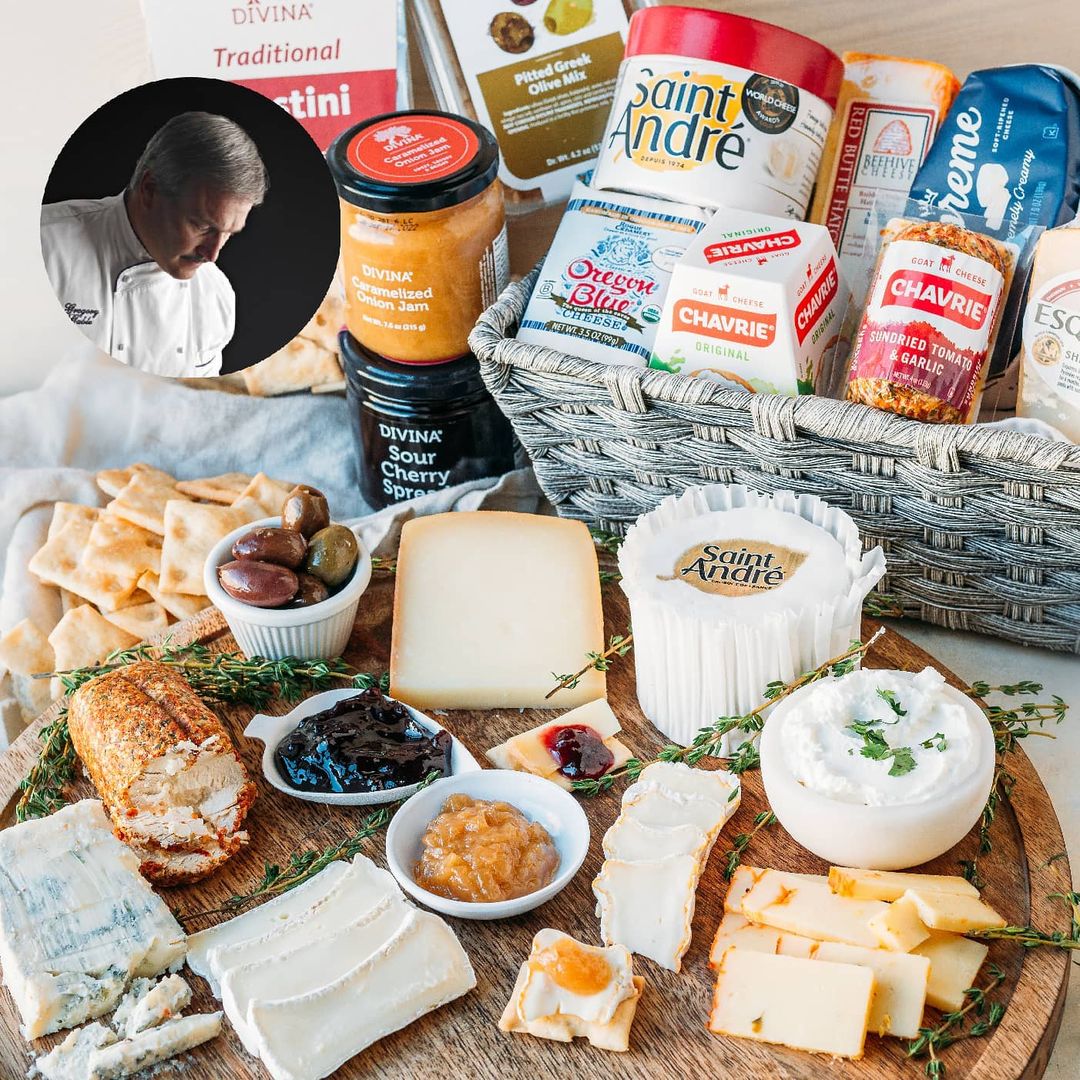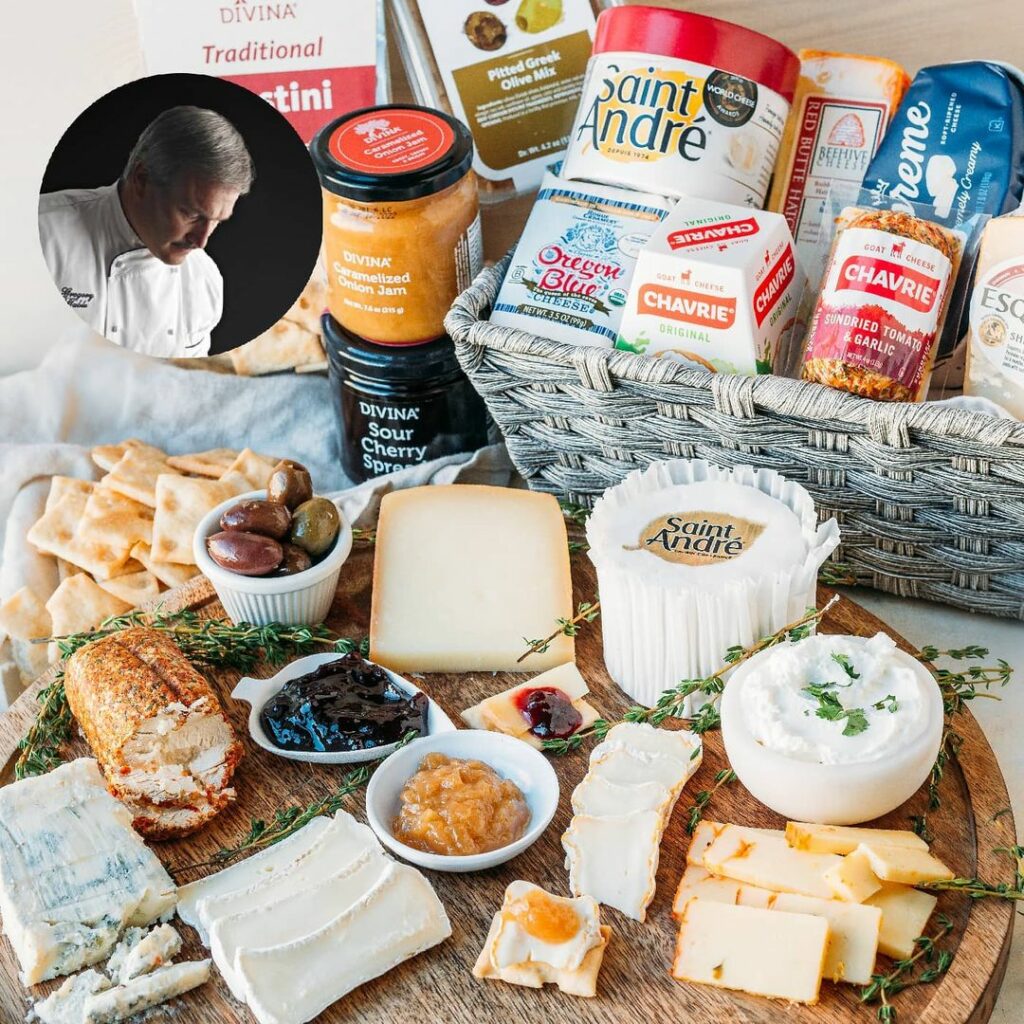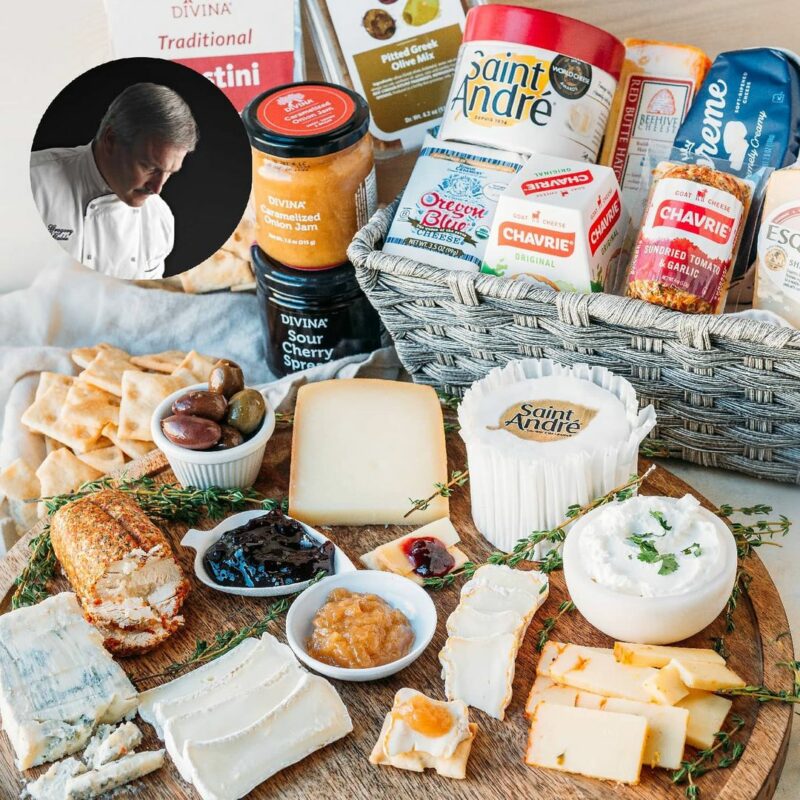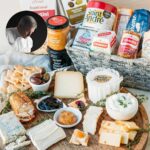 Corporate Cheese Tasting Class
$100.00 per person
Description
Ingredients & Nutrition facts
Salty. Tangy. Earthy. Sweet. You've eaten cheese before, but have you really tasted it?
Unite with fellow cheese lovers and enjoy an unforgettable virtual team building activity in the Cheese Lover Class led by Chef Greg. All participants get a deluxe cheese box shipped right to their door, filled with five specialty cheeses and two complementary accompaniments. 
Participants have the opportunity to sharpen their cheese knowledge and learn the fundamentals of cheese pairing with Chef Greg. He'll explain why creamy, gooey cheeses taste even better with bubbles, how bitterness complements a buttery cheese, and more in the virtual class. It's the perfect company happy hour, holiday event, or celebration of work well done. Get the whole team ready for a delectable evening. 
Looking for a class to join on your own or with friends? Book an individual cheese tasting class here.
About the Class
Here's what you can expect to learn in the hour-long virtual class:
– How cheese is made and why where it's made impacts the taste (terroir)
– The story behind each cheese
– Tips on how to create the perfect cheese pairing with your favorite beverages
– The best way to create an elegant, diverse cheeseboard
Participants leave the class inspired to create delightful boards and impress with their cheese savvy. The best part? All the cheese needed to get the most out of the class is included and will be shipped straight to your team, so you don't have to worry about logistics. 
Meet Chef Greg
Chef Greg is the cheese guru you've always wanted to get to know.
As an ACS Certified Cheese Professional®, Chef Greg pairs his in-depth knowledge of cheesemaking with the culinary acumen he developed over two decades working in restaurants. Throughout his time at Savencia as research and development chef, he has played an instrumental role in developing recipes, creating delicious pairings, and educating cheese lovers everywhere on how to best enjoy Savencia cheeses.    
Prior to joining Savencia, Chef Greg was chef de cuisine and executive chef at acclaimed restaurants throughout Pennsylvania, including the award-winning Le Bec Fin in Philadelphia and The Restaurant at Doneckers in Ephrata, Pennsylvania. He studied culinary arts at the Culinary Institute of America. 
The Details
Once you reserve tickets for each participant, you have the opportunity to customize your cheese boxes and we will work with you to set a time and date that works for everyone. Please also have participant addresses ready so we can ship their boxes before the live tasting. Each ticket includes:
– A chef-curated cheese box shipped directly to your door, filled with specialty cheeses and accompaniments
– A one-hour interactive virtual class with Chef Greg on Microsoft Teams
– Detailed tasting notes for each cheese 
– A 10% discount on your next Cheese Lover Shop Order
*The minimum class size is 6 participants.
What cheese lovers have to say