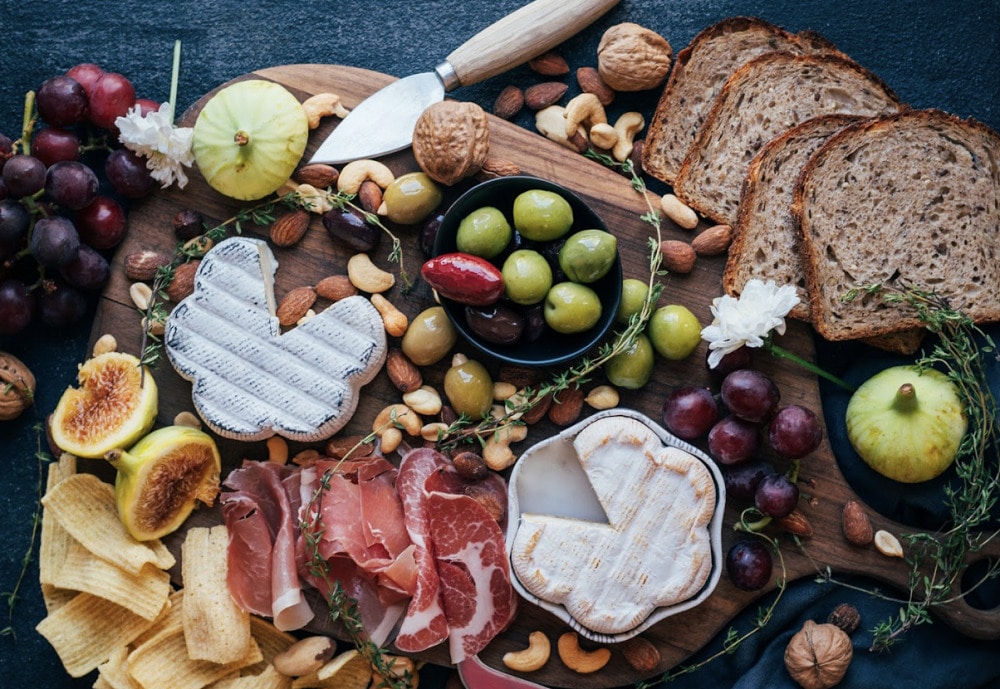 November 17, 2020
Party cheese recipes for your party cheeseboard
Party cheese recipes for your party cheeseboard

A cheese lover's party is incomplete without its cheeseboard. Chef Greg brings you five wonderful cheese recipes to build your ultimate party platter.
Chavrie tomato cheese toast

Tomatoes and goat's cheese are a tremendously popular combination. Chef Greg explores it fully, combining our sundried tomato flavored Chavrie goat cheese, with tomato jam and cherry tomatoes. With some seasoning, this combination on toast really brings you the flavor of a delicious cheese and tomato pie in a fun bite size.
Dorothy's cheese lollipops

Cheese on a stick is easy to eat with no messy fingers. In this video, discover two cheese lollipop recipes with Dorothy's Comeback Cow and Dorothy's Keep Dreaming, two soft-ripened cow cheeses. Chef Greg makes two delicious rubs to complement these cheeses. The first is panko-based, and the second uses a mix of pecan, cranberries, orange zest and parsley.
Brie Bites with strawberry jam and balsamic vinegar

Brie Bites are already a delicious party food idea. For the ultimate cheeseboard, get creative, both tastewise and in presentation. We paired them with a mix of strawberry jam and vinegar, which makes a colorful (and delicious) dish.
Saint Agur mini cheese balls on a stick

Cheese balls are delicious. With a scoop, Chef Greg goes for party-sized mini cheese balls of Saint Agur. Coated with peanuts, paprika, chili powder and parsley, they are both a feast for the eyes and a pleasure for the tastebuds.
With these five party recipes, be sure to impress your guests at your next party. They all come on sticks, so everyone can dig in with no messy fingers.