June 30, 2022
Apple, Chavrie and Onion Samosas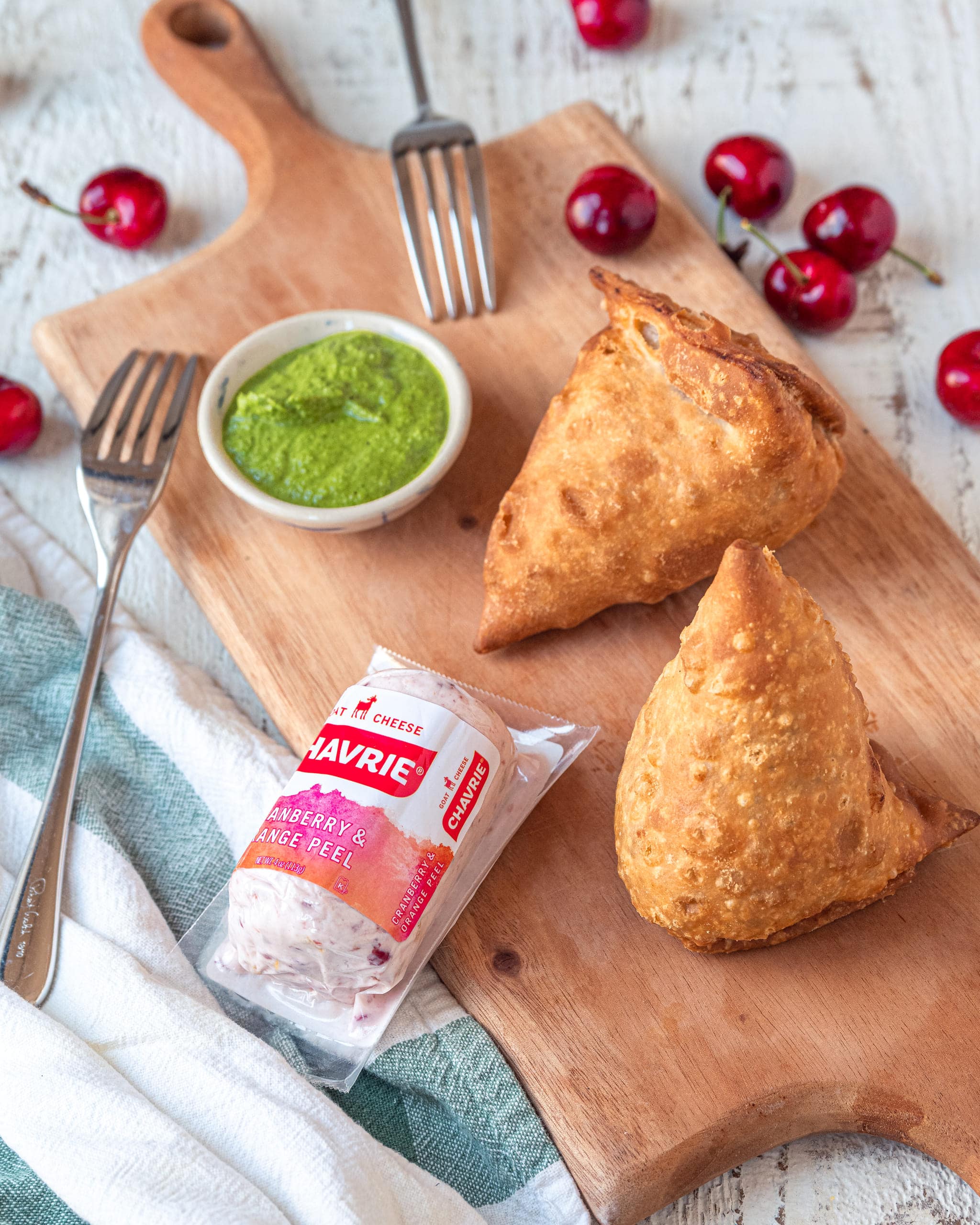 Ingredients
1 tbsp. of olive oil

4 apples

1/2 onion

8 sheets of filo dough

2 tbsp. of honey

35 min

16

medium
Recipe
Peel and chop the onion, then peel the apples and cut them into small cubes.

Fry the onions and apples in an oiled pan for 10 minutes. Transfer to a bowl and add the Chavrie Cranberry & Orange peel. Mix well.

Cut the filo sheets in half. Fold each half sheet in half lengthwise.

Add a bit of filling to the end of each sheet of dough, dividing it evenly between the 16 sheets. Fold each sheet around the filling to form triangles.

Bake all 16 samosas on a sheet of parchment paper for 15 minutes at 375°F.

Remove from oven and brush each samosa with honey.