January 24, 2023
Asian Chilled Pasta with Chavrie Goat Cheese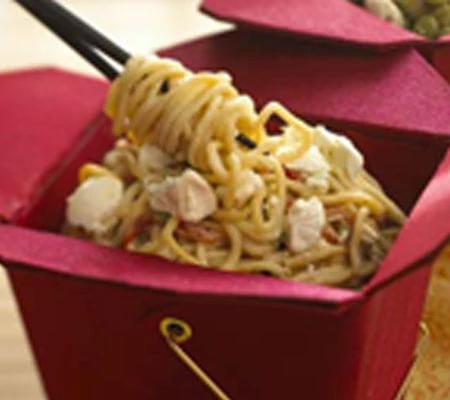 Ingredients
For the Dressing:
1 cup peanut butter

1/2 cup soy sauce

1/2 cup rice vinegar

1 stalk fresh lemongrass (pulverized)

1 tsp. chopped ginger

2 tbsp. corn syrup
For the Pasta Salad:
1 lb. Asian pasta or angel hair pasta

1 cup red pepper chopped

1 ea. scallion

1/4 inch crosscut

1 tsp. ginger chopped

1 tsp. garlic chopped

1 tsp. cilantro

1 tsp. sesame seeds

1 oz. sesame oil

2 oz. rice vinegar

20 min

5-6

medium
Recipe
Mix all dressing ingredients together, mix well and set aside.

Boil the pasta Al dente and rinse under cold water.

Mix all the remaining ingredients for the pasta salad crumbling in the Chavrie.

Gently fold in 1 -2 cups of the dressing and chill.