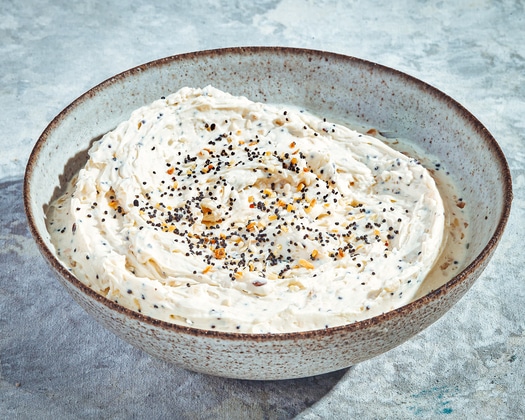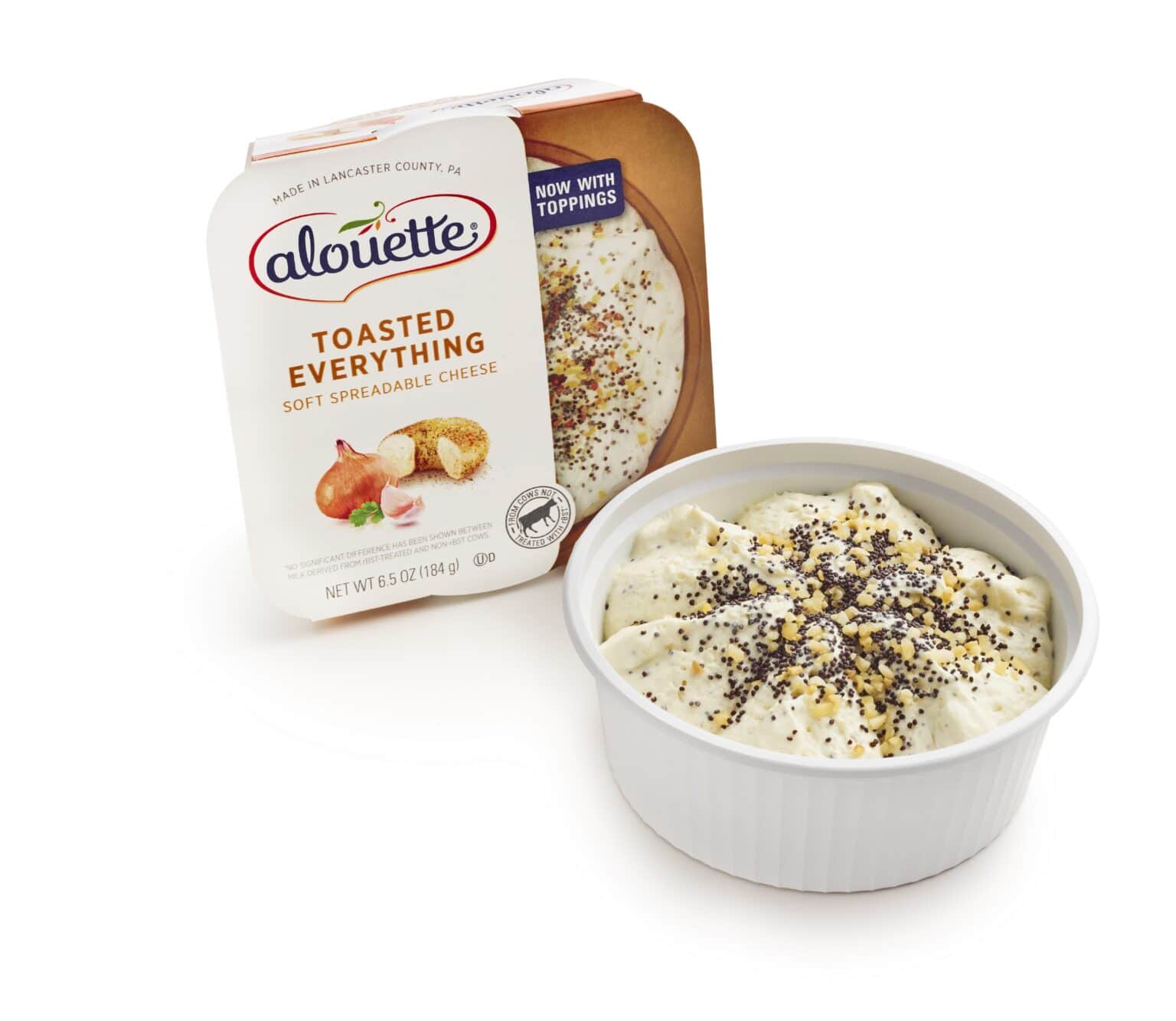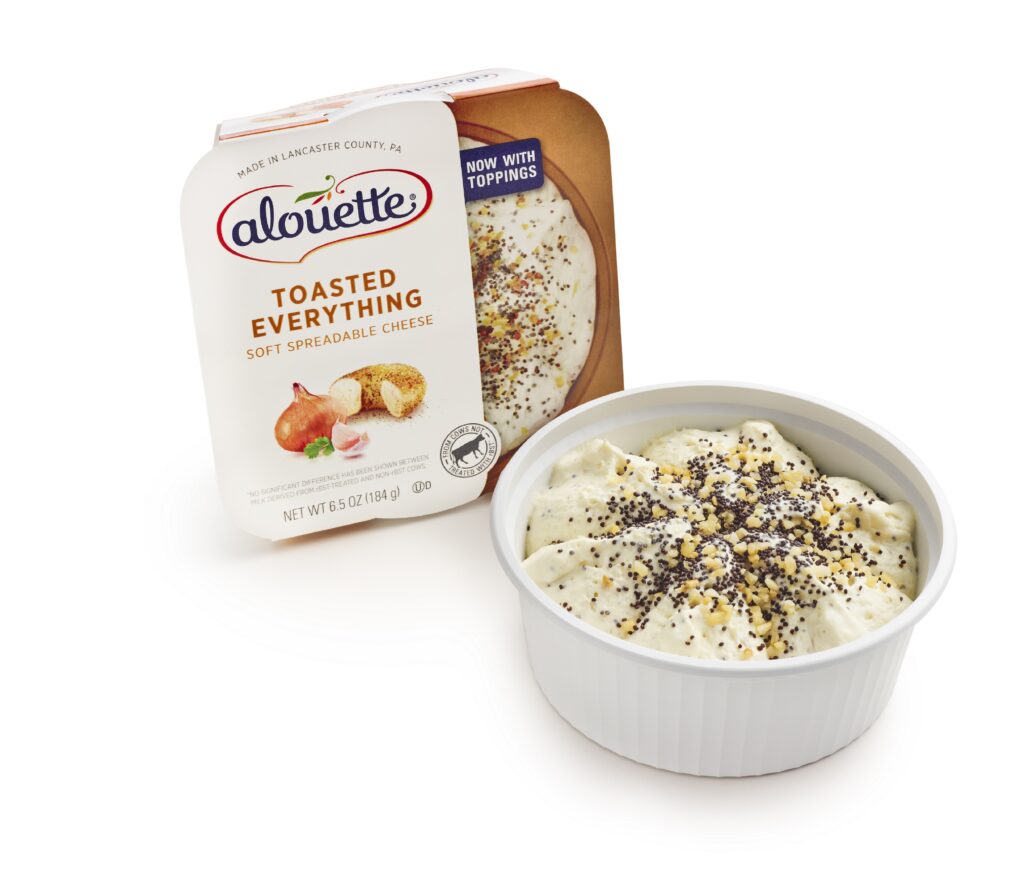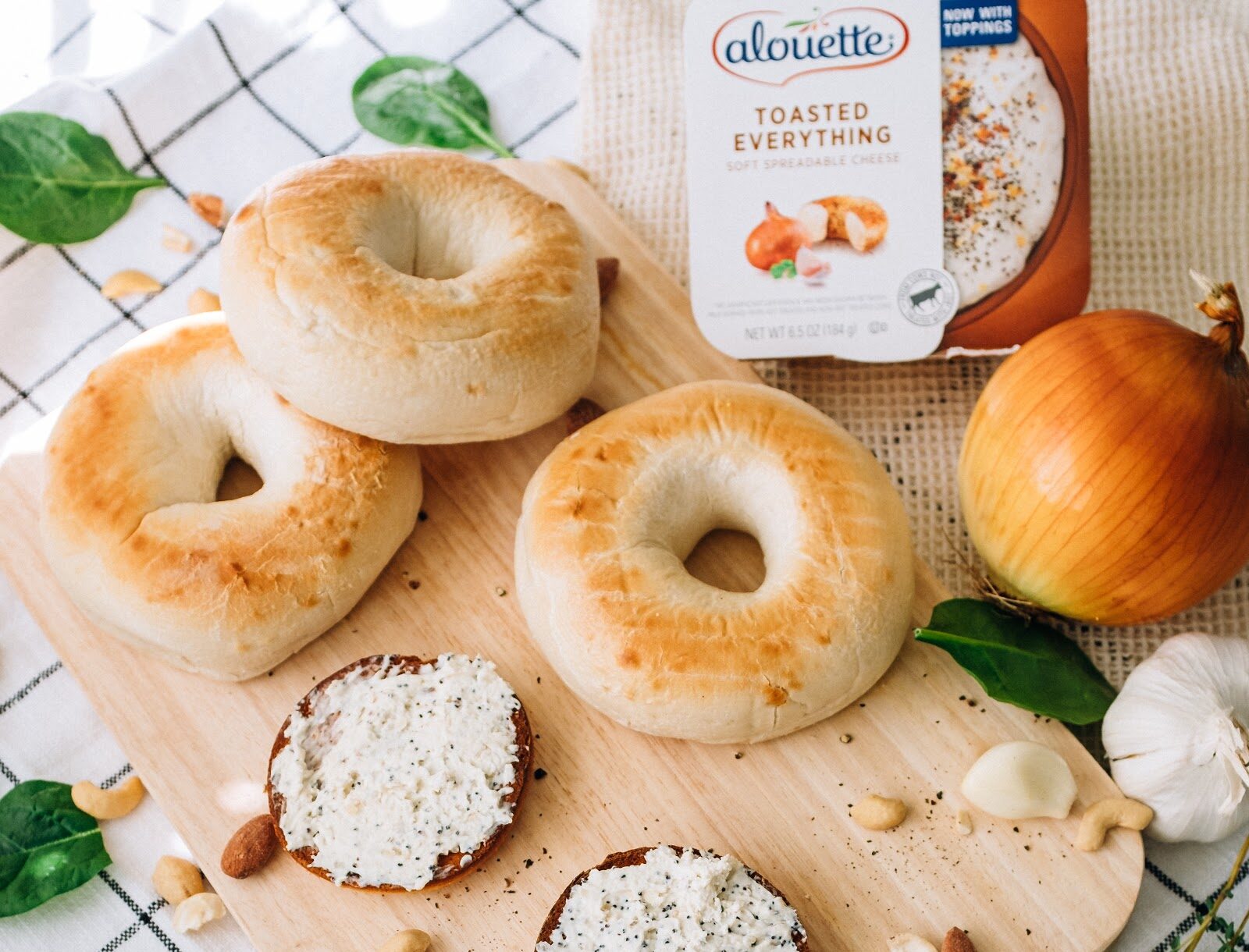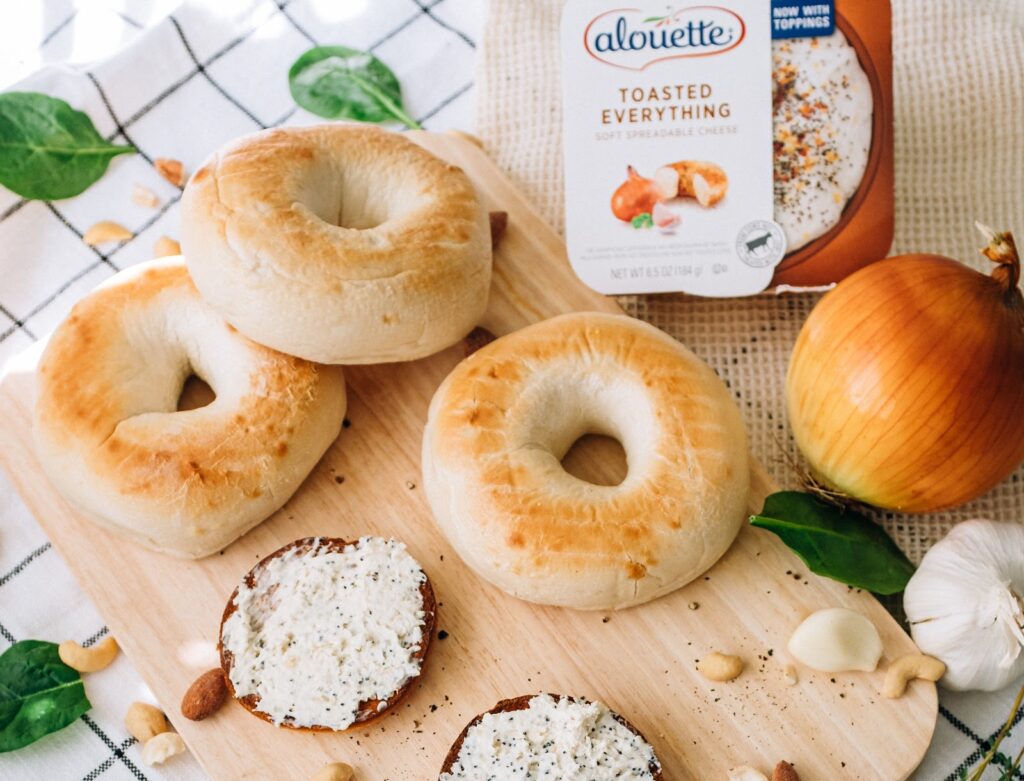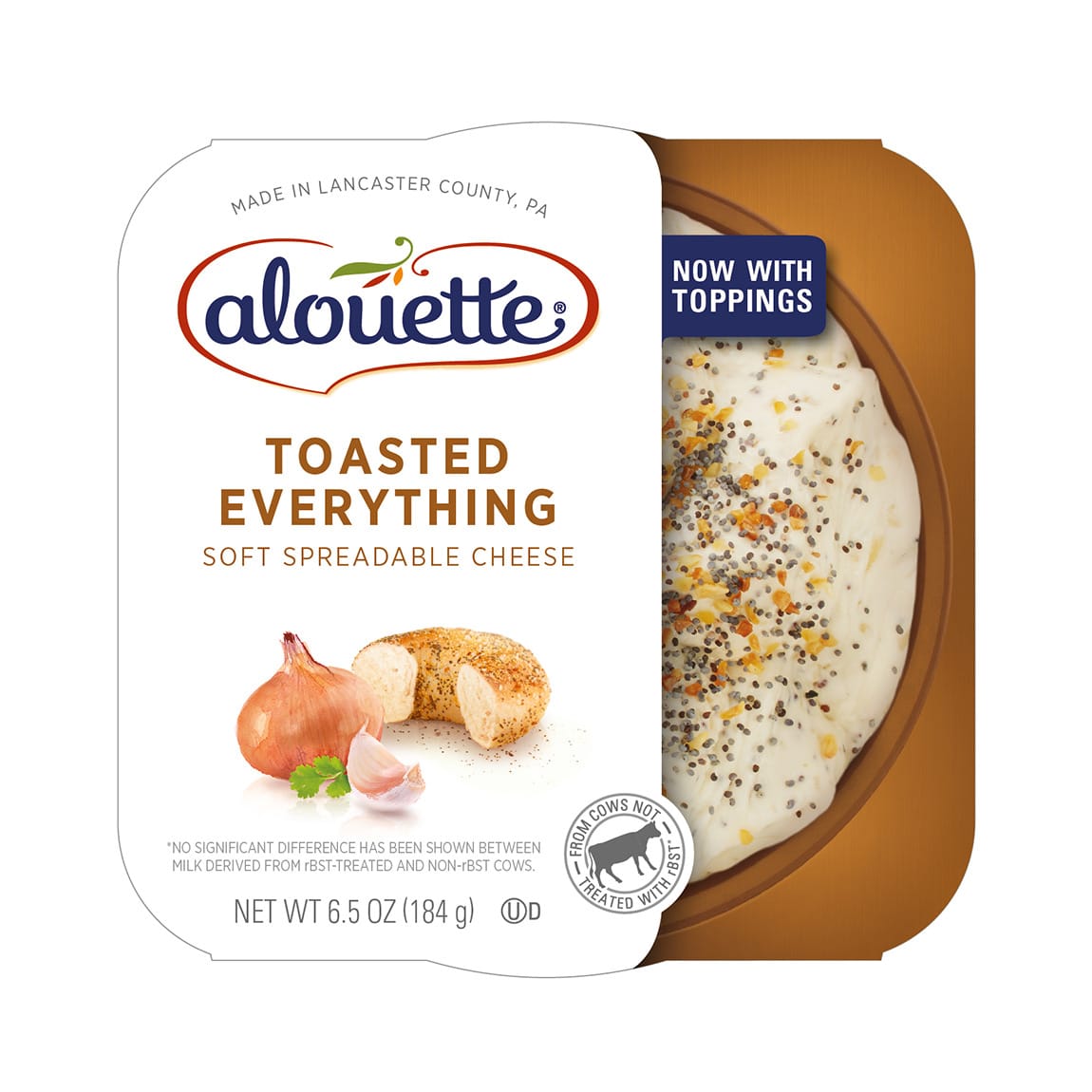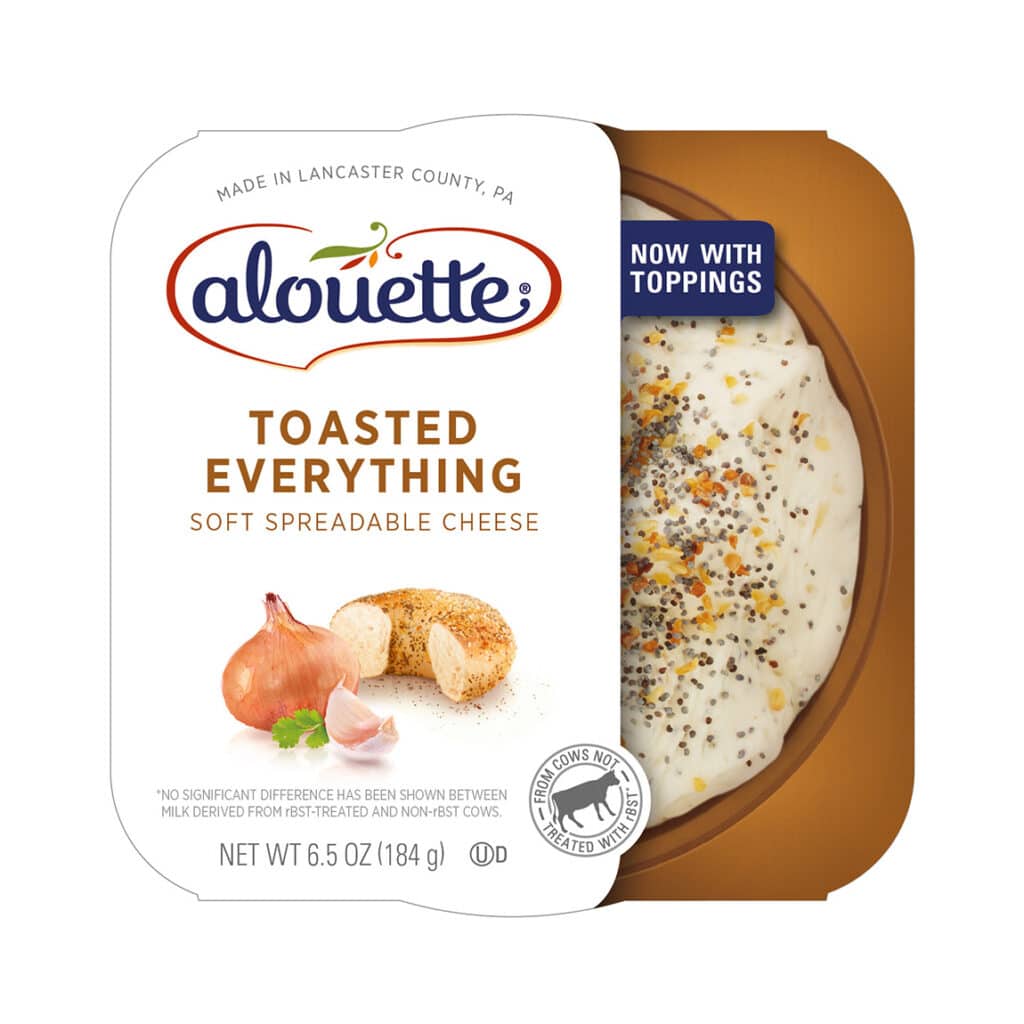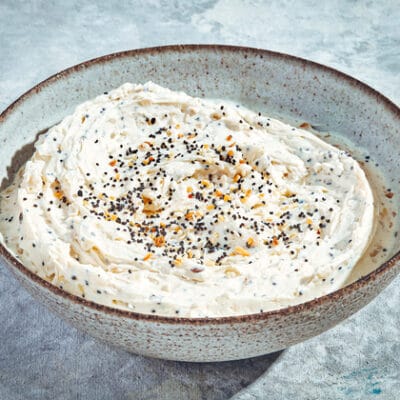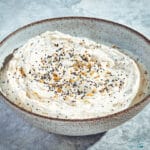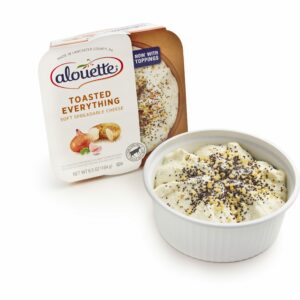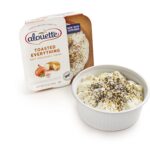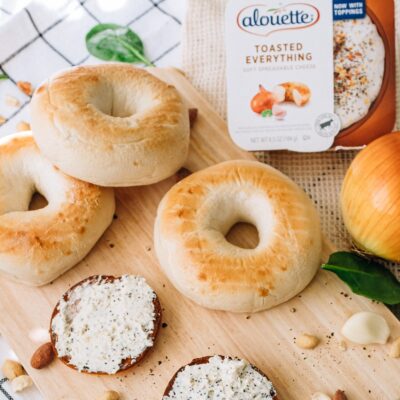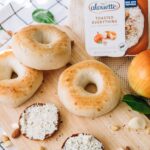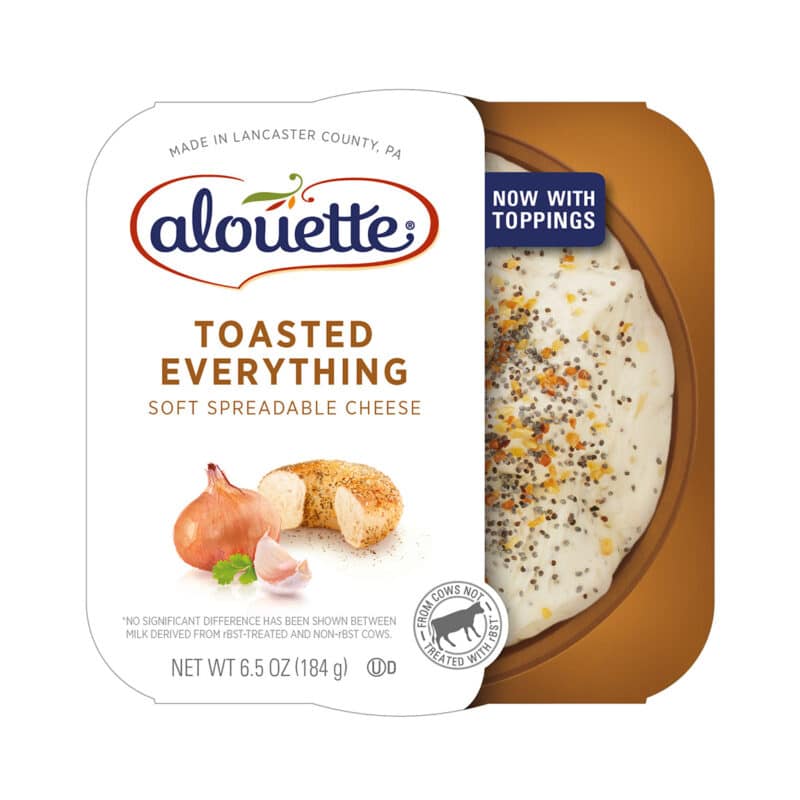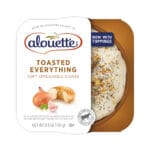 Alouette
Toasted Everything Soft Spreadable Cheese 6.5 oz
Made from simple ingredients and artfully blended with savory spices, bring your favorite bagel to life with our taste awakening blend of onion, garlic, poppy seed, and sea salt!
$6.49 per item
Description
Ingredients & Nutrition facts
Pairings tips
Made from simple ingredients and artfully blended with savory herbs and spices, our ultra-creamy cheese delivers next level goodness. Crafted from rich, locally sourced rBST-free milk our velvety spreadable cheese is perfect for all occasions – share with family and friends or enjoy it all by yourself.
Ingredients: Pasteurized cultured milk and cream, onion, garlic, poppy seeds, salt, guar gum, sea salt, pepper, natural flavor, caraway seeds, sorbic acid (to maintain freshness), carob bean gum.
Contains Milk


Enjoy it with: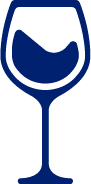 A glass of Verdicchio or Pinot Grigio

A Wheat beer
Answers to
your questions
How can I use the products?
What should I do when I receive my package?
Once you receive and open your package place the cheese(s) in the refrigerator as soon as possible.
What is the shelf life of received product?
The Cheese Lover Shop guarantees a 14 days shelf-life once you receive the product.
Can I freeze the products?
In order to guarantee the quality of The Cheese Lover Shop's products, we do not recommend freezing them as it may affect the taste and consistency.
Who should I contact if I have any questions?
Is the packaging recyclable?
Yes! The box in cardboard and papers can be recycled. We will soon introduce new freeze packs that are recyclable too!
See more about this brand