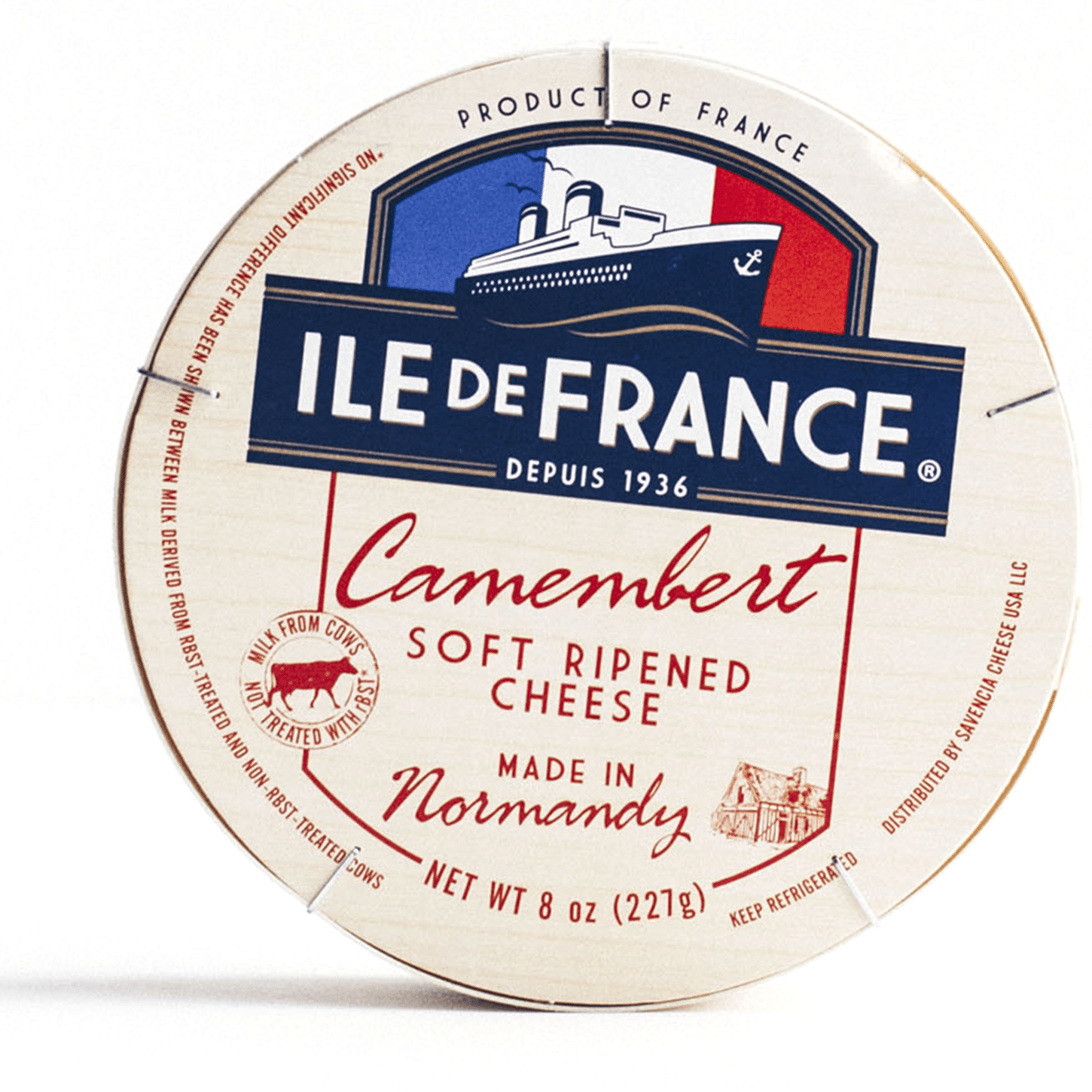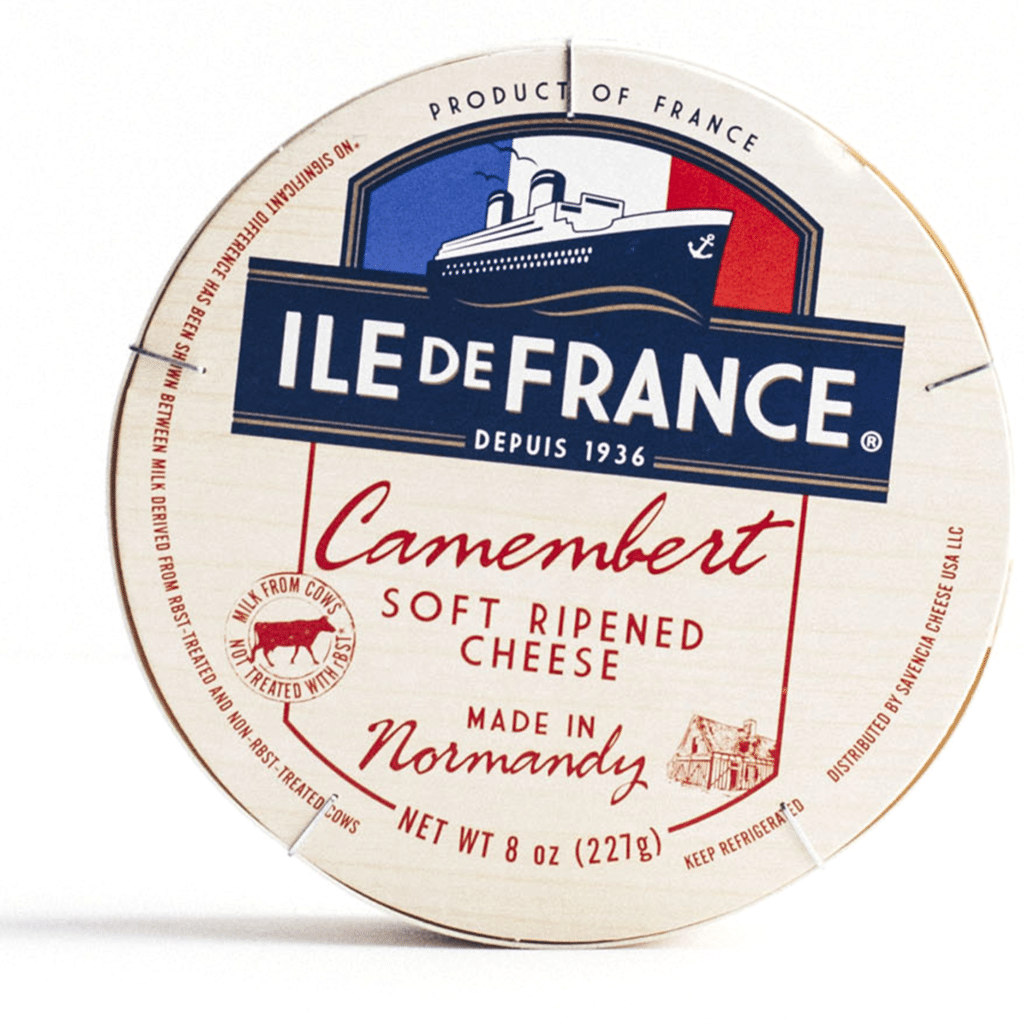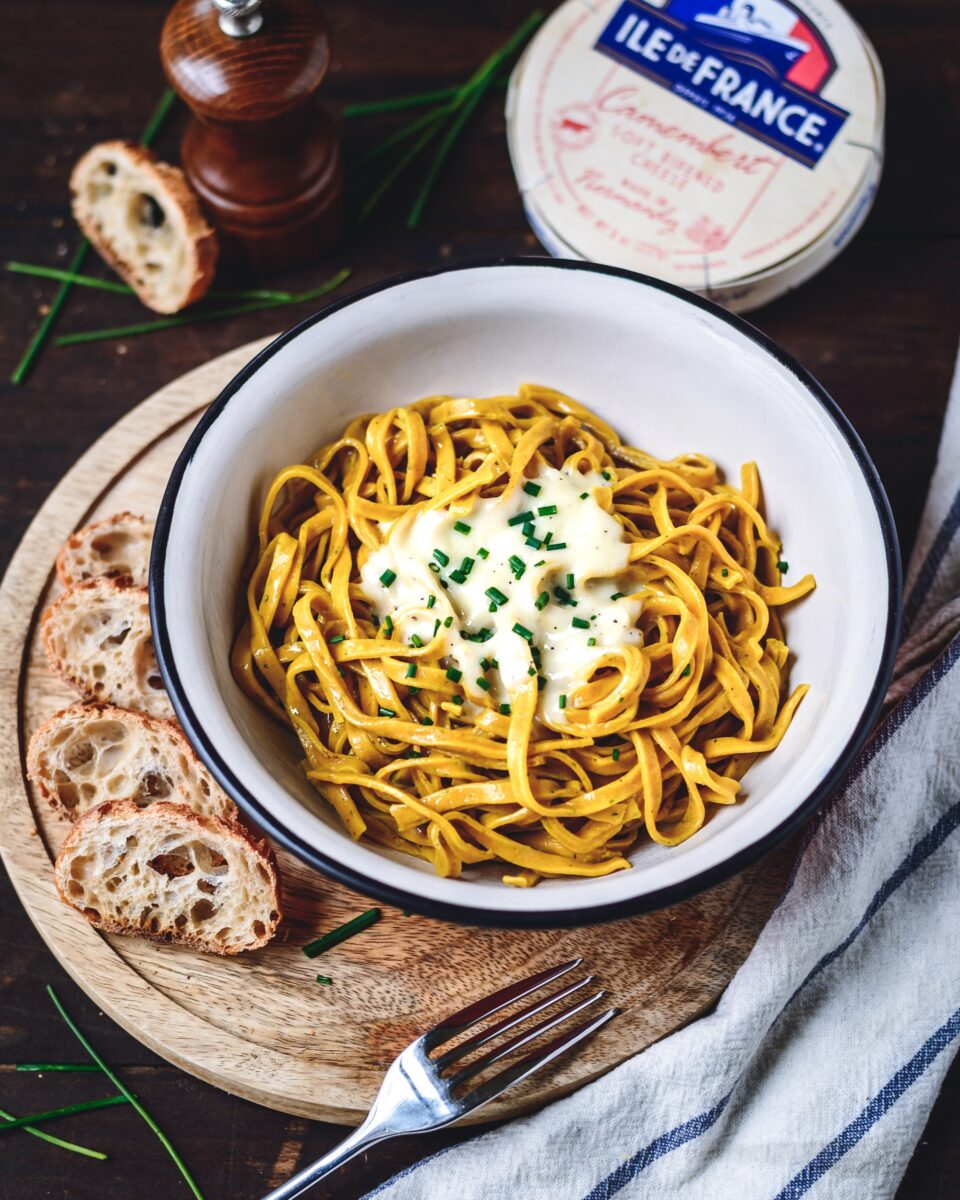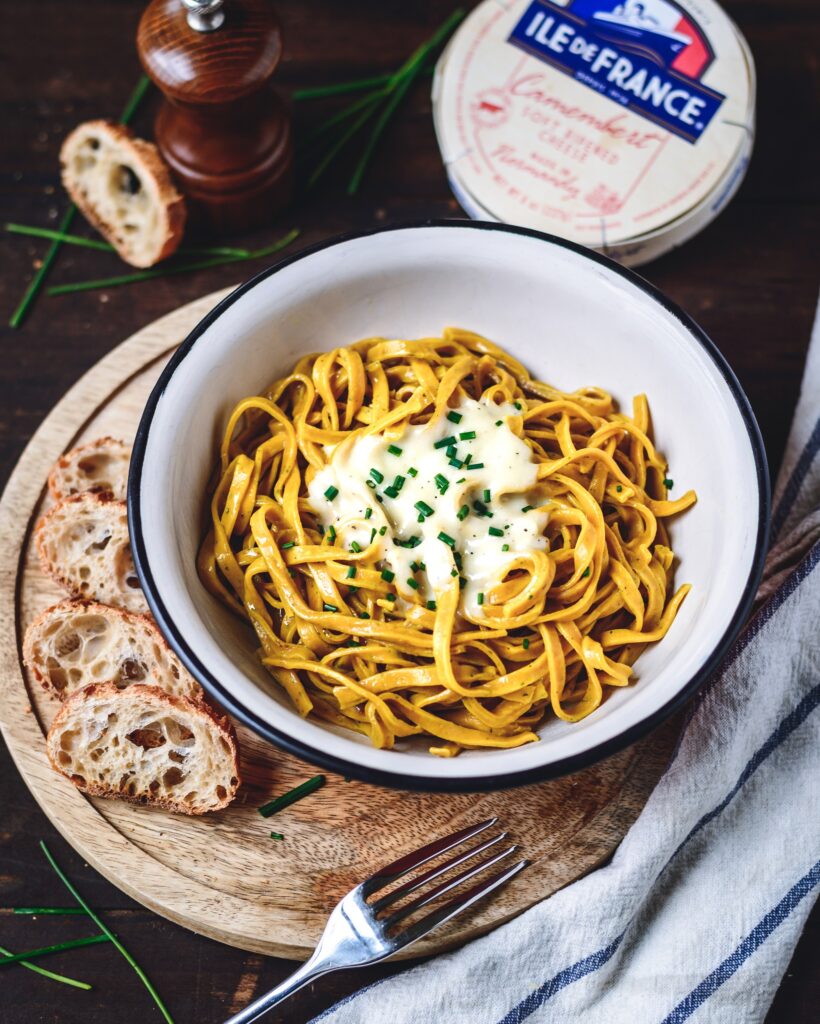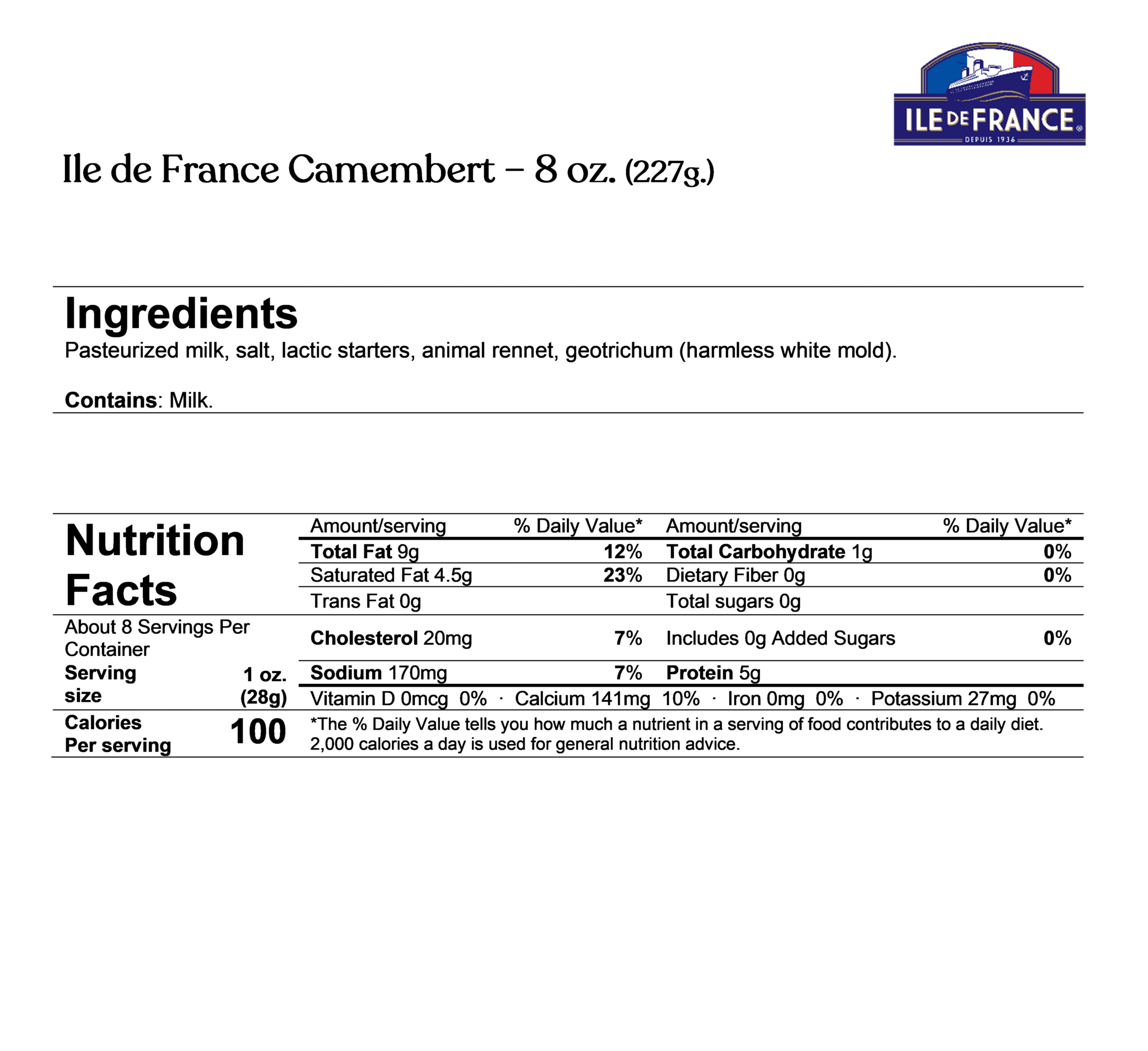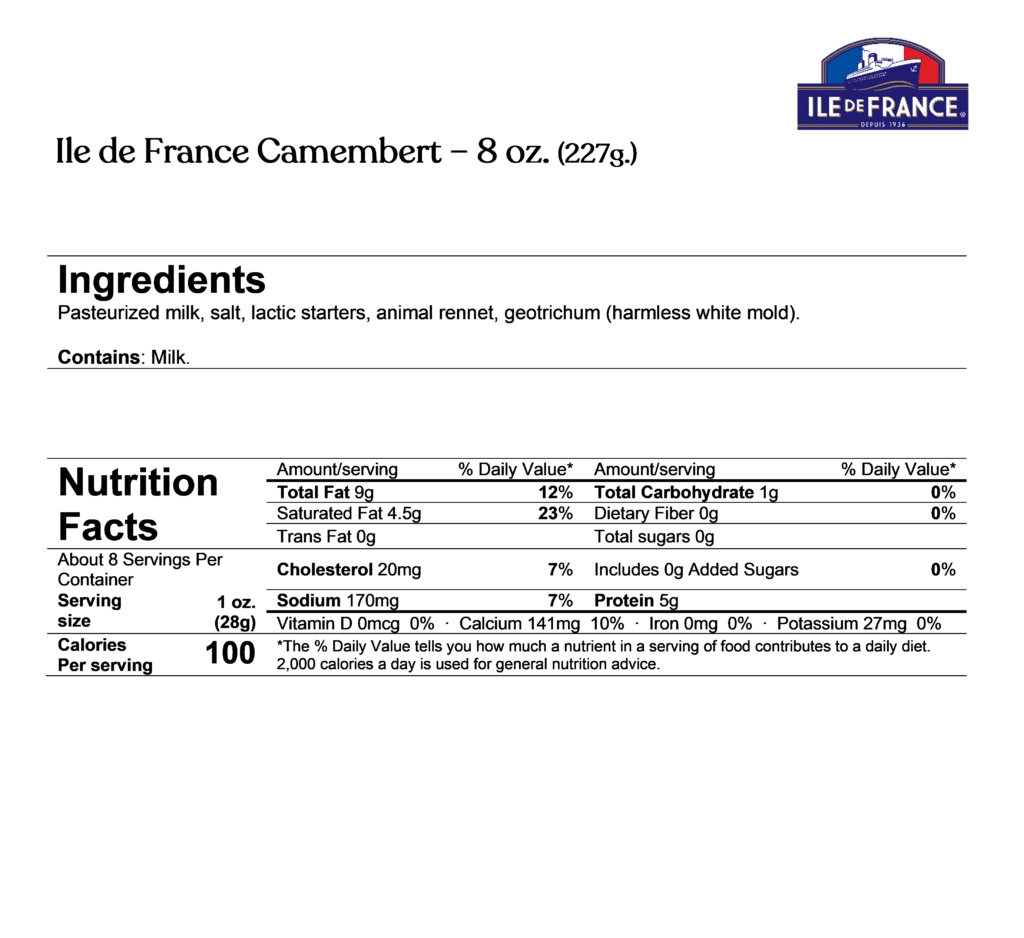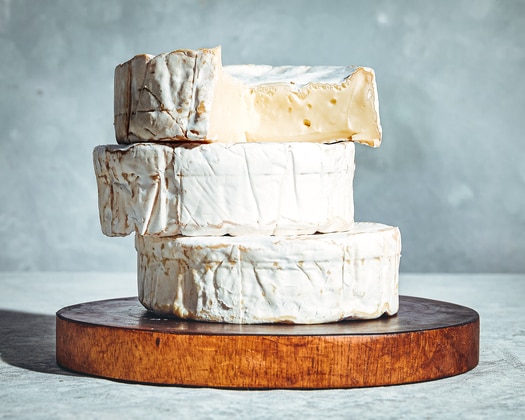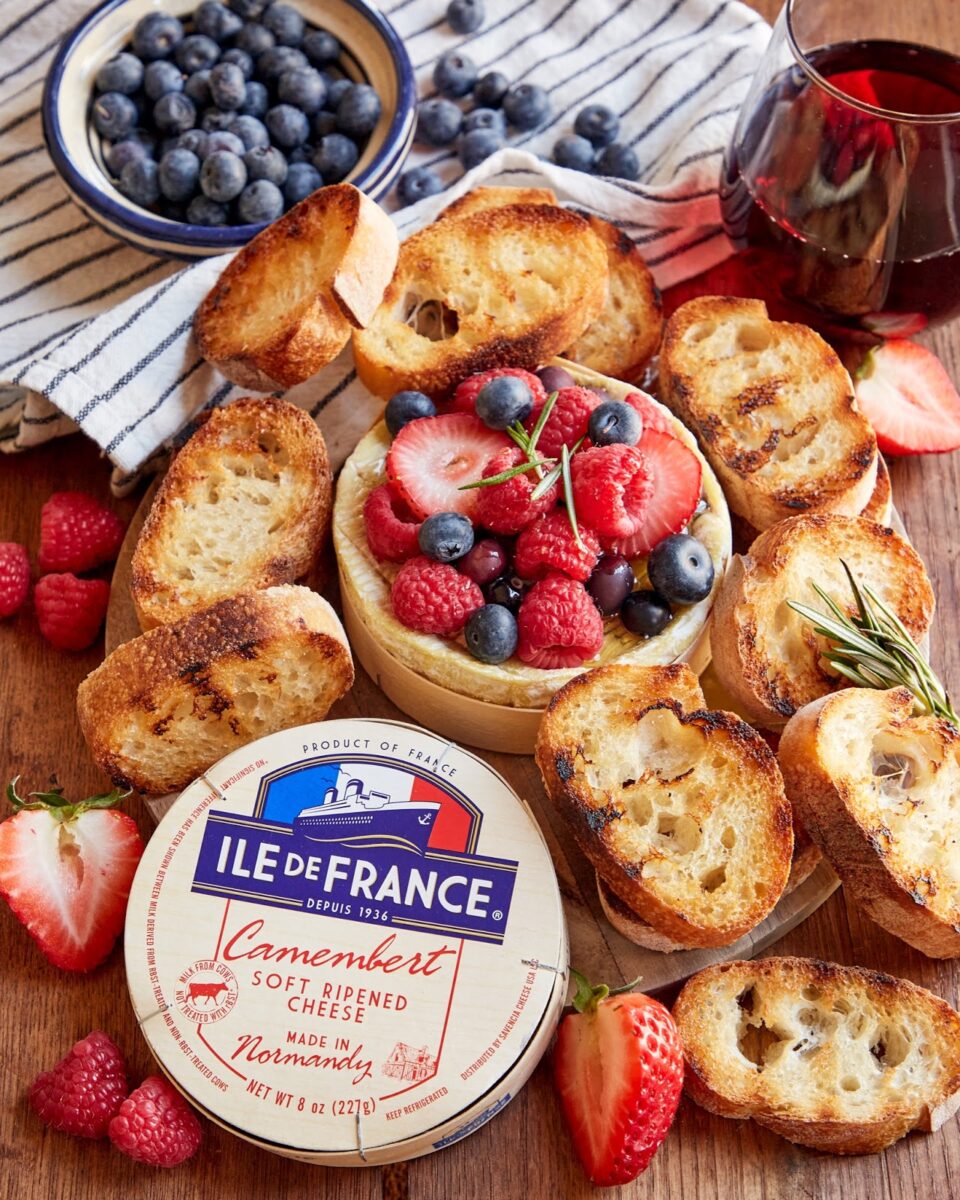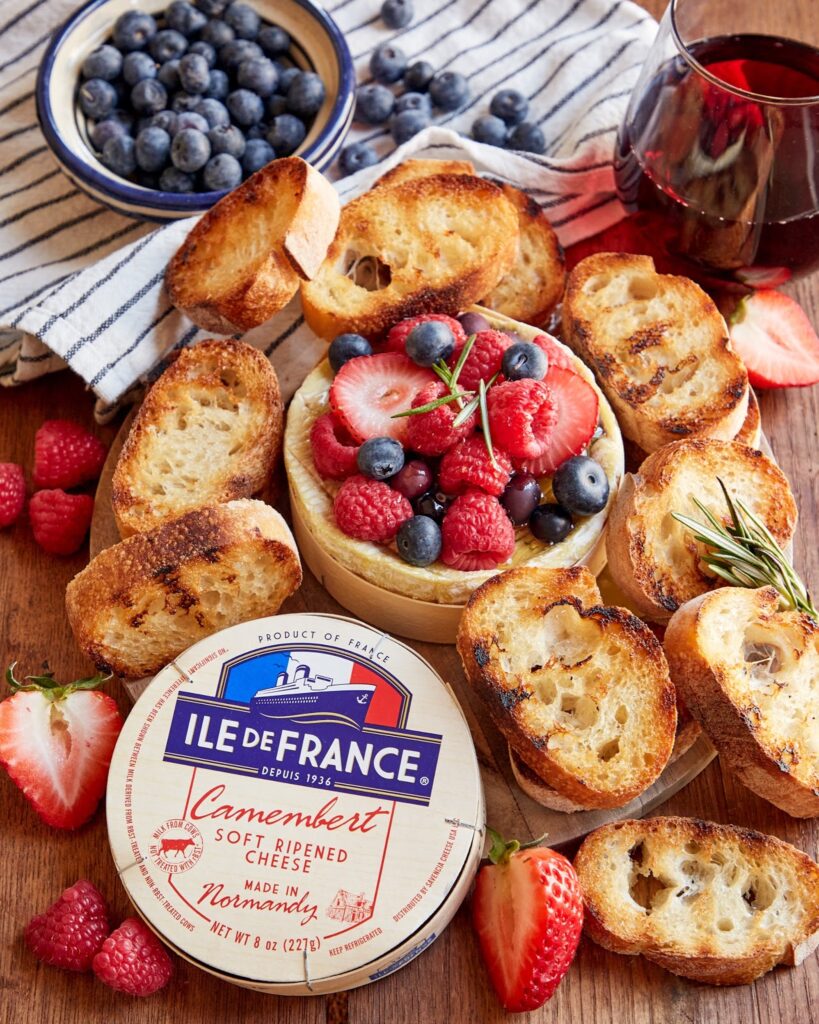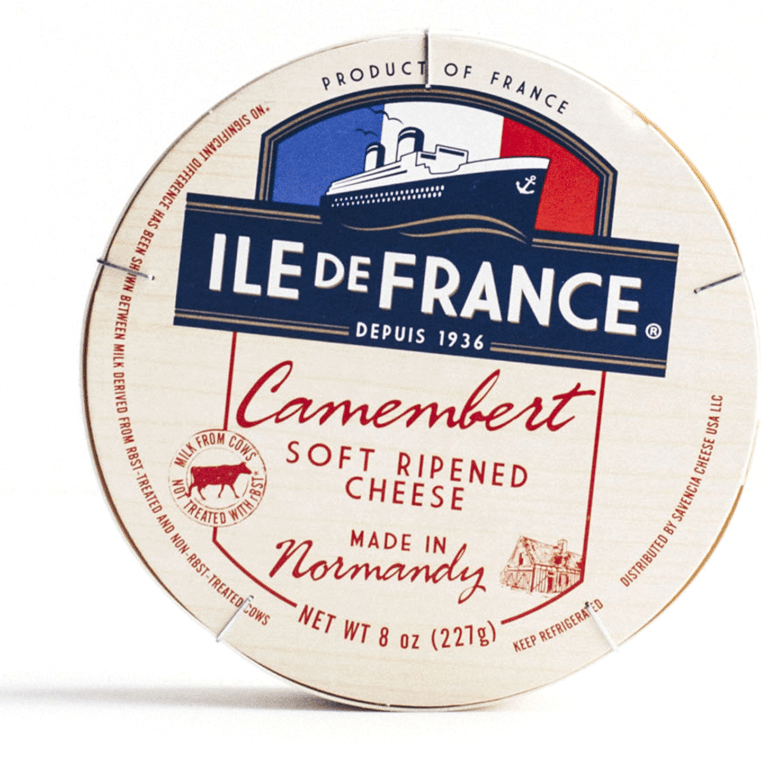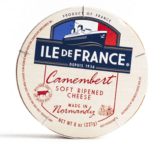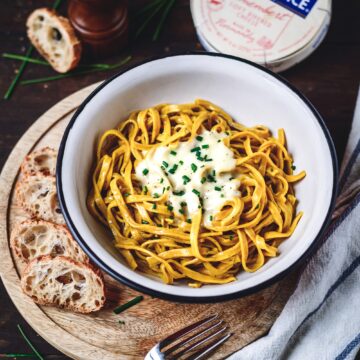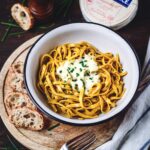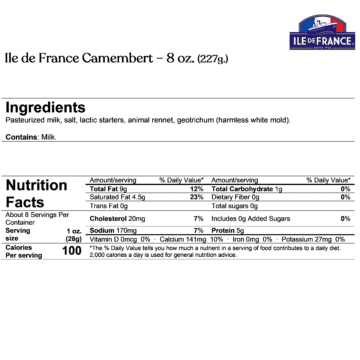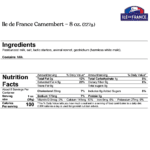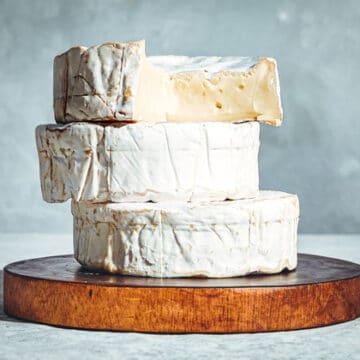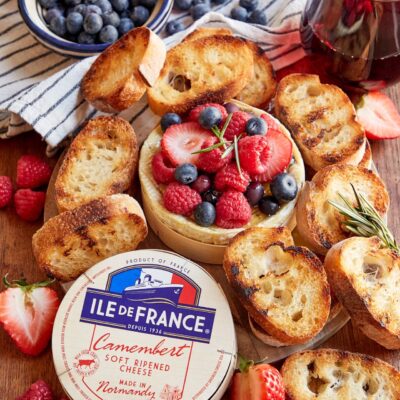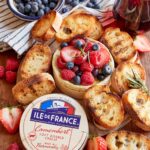 Ile de France
Camembert 8 oz
Ile de France brings you this piece of France straight from Camembert's birthplace, the country of France.
$9.00 per item
Description
Ingredients & Nutrition facts
Pairings tips
Ile de France Camembert 8 oz
Ile de France has been bringing the best of French cheeses to your table since 1936. The new refrigerated storage installed on the "Ile de France" ocean liner that year allowed the safe travel of Camembert to the United States for the very first time. This piece of France is full of authenticity, and carefully selected to bring you all the art of French cheesemakers.
Show more
Ingredients: Pasteurized milk, salt, lactic starters, animal rennet, geotrichum (harmless white mold).
Contains Milk
Enjoy it with: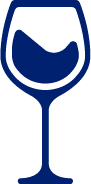 A glass of Buttery Chardonnay, Gruner Vetliner

A Saison or Doppelbock beer
Answers to
your questions
How can I use the products?
What should I do when I receive my package?
Once you receive and open your package place the cheese(s) in the refrigerator as soon as possible.
What is the shelf life of received product?
The Cheese Lover Shop guarantees a 14 days shelf-life once you receive the product.
Can I freeze the products?
In order to guarantee the quality of The Cheese Lover Shop's products, we do not recommend freezing them as it may affect the taste and consistency.
Who should I contact if I have any questions?
Is the packaging recyclable?
Yes! The box in cardboard and papers can be recycled. We will soon introduce new freeze packs that are recyclable too!
See more about this brand