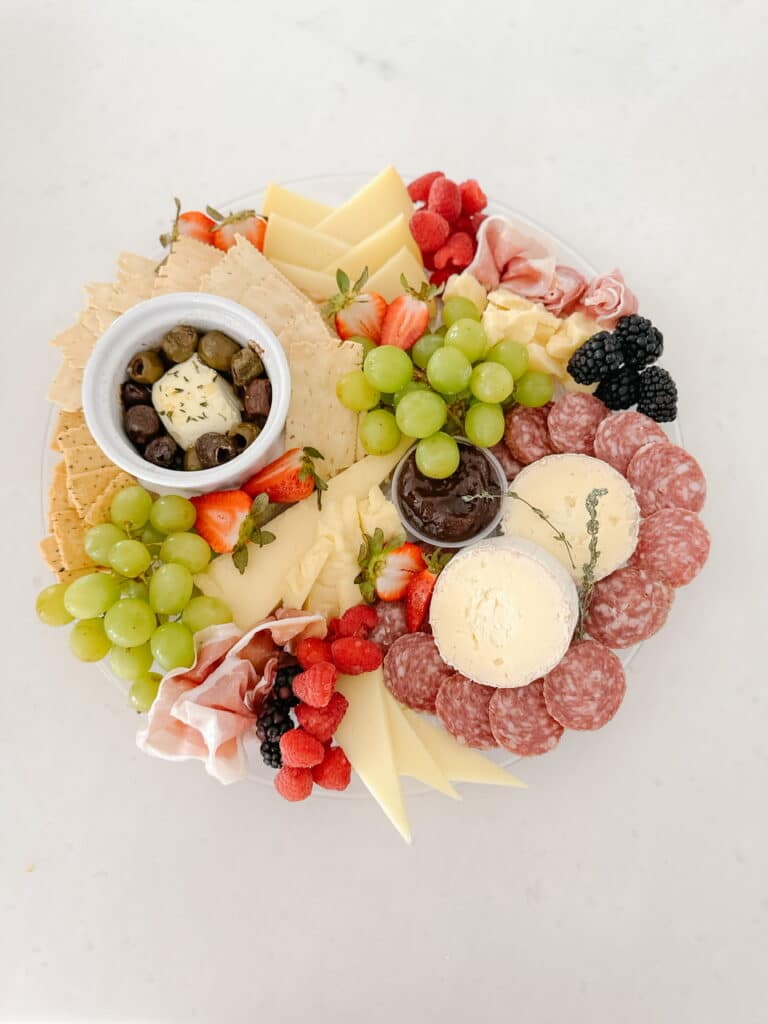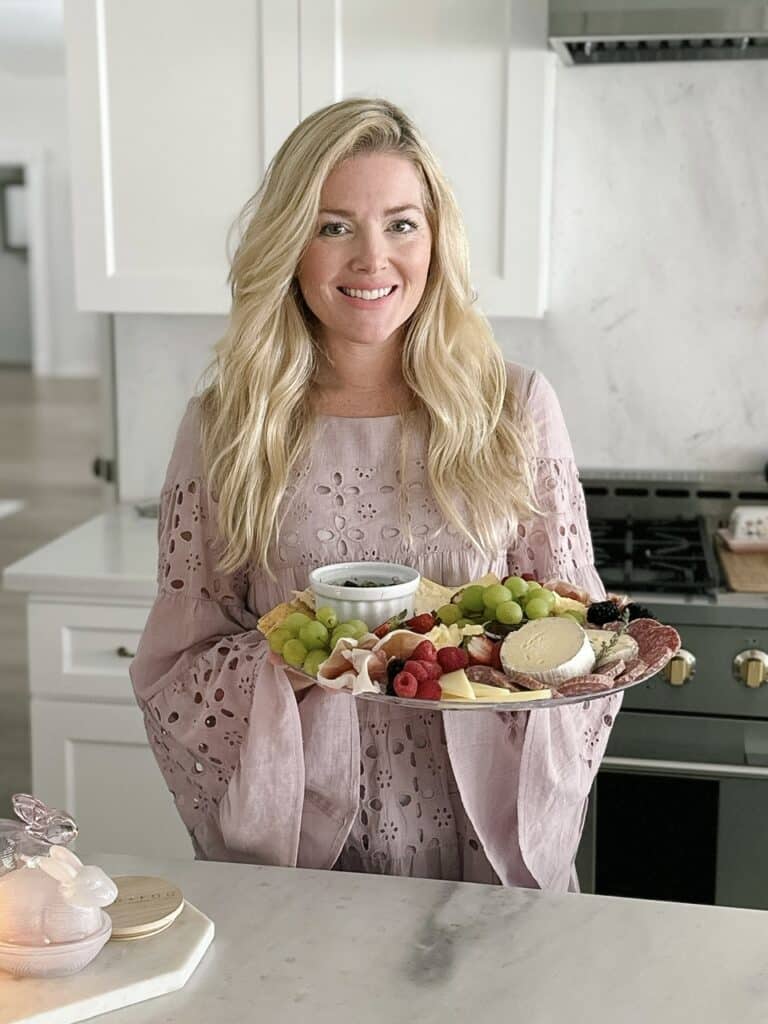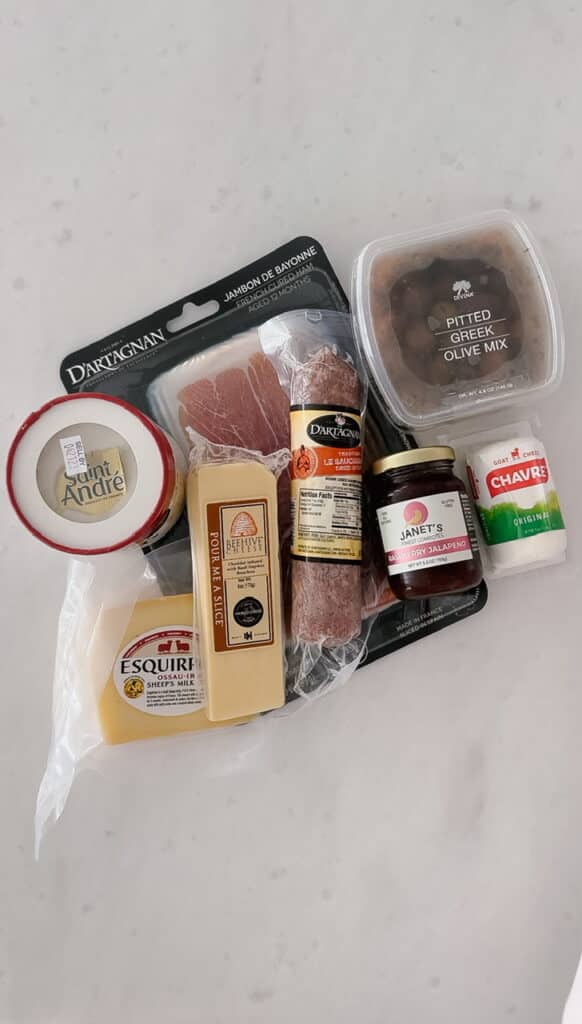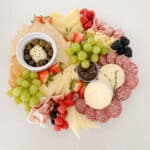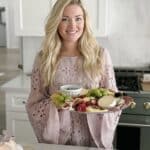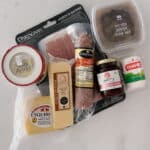 TheCheeseChica X Cheese Lover Shop
$76.00 per item
Description
Ingredients & Nutrition facts
Ingredients :
Rogue Creamery Touvelle 8oz : USDA Certified Organic Pasteurized Cow Milk, Salt, Enzymes and Cheese Cultures.
Saint André Heavenly Triple Crème 7 oz – 2022 Gold WCA : Pasteurized milk and cream, salt, lactic starters, enzyme, penicillium candidum and geotrichum (harmless white mold), microbial rennet (suitable for vegetarians).
Esquirrou P.D.O Ossau-Iraty Wedge – 2018 World Cheese Award : Pasteurized sheep's milk, salt, cheese cultures, animal rennet.
Chavrie Original Goat Cheese Pyramid 5.3oz : Pasteurized cultured goat milk and cream, salt, enzymes, animal rennet. Contains Milk.
Divina Pitted Greek Olive mix 4.2oz : Olives (Greek olives, Kalamata), water, red wine vinegar, sea salt, sunflower oil, spices, citric acid (acidity regulator).
D'Artagnan Saucisson Sec 7oz : Pork, Salt, Garlic, White Pepper, Celery Extract, Dextrose, Nutmeg, Lactic Acid Starter Cultures.
D'Artagnan French Cured Ham 3.5oz : PGI Certified Fresh Pork Ham, Dry Salt from Salies de Bearn.
Janet's Finest Raspberry Jalapeno Compote 5.5oz : Sugar, raspberries, all natural pectin, jalapeno peppers and lemon juice.