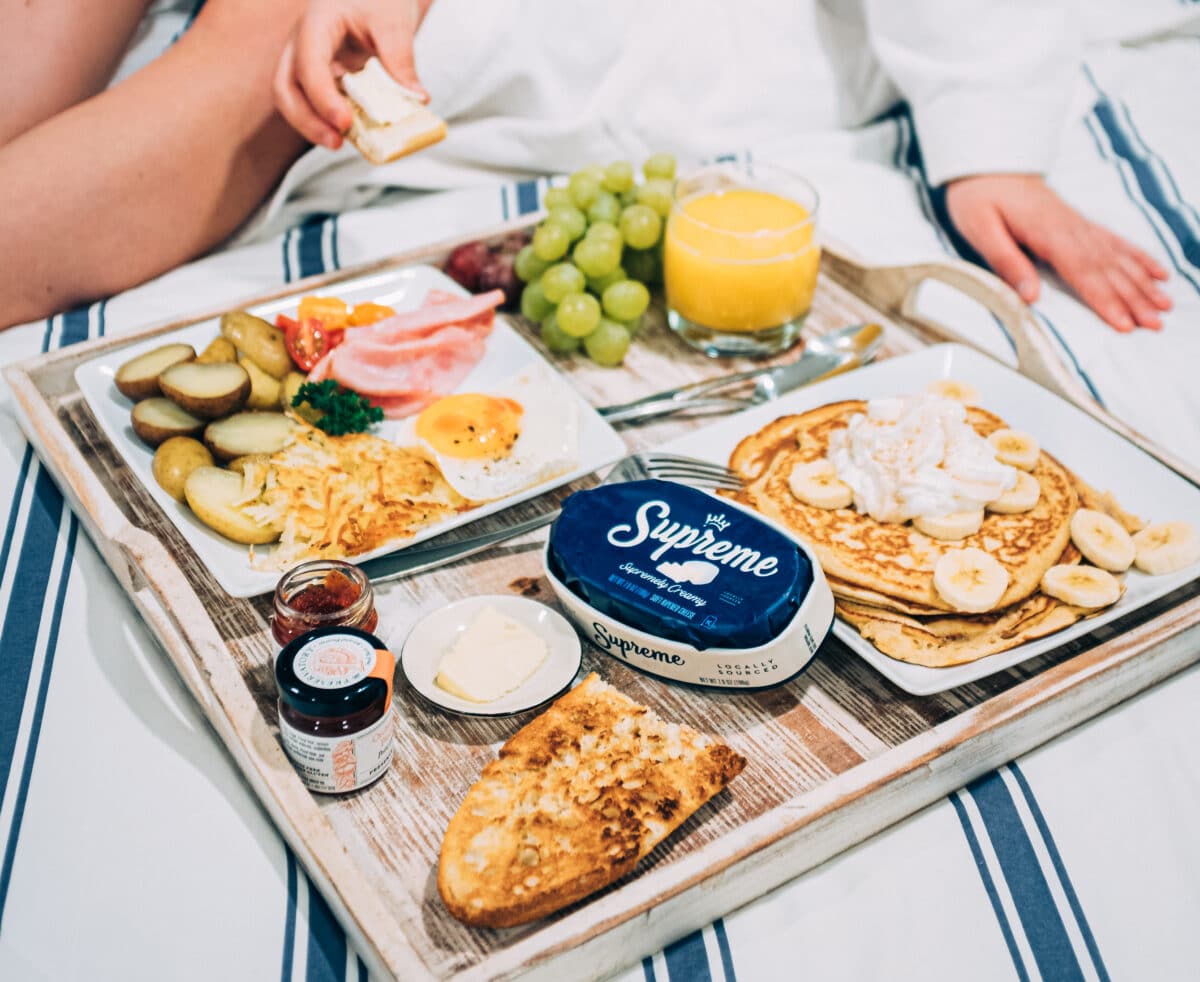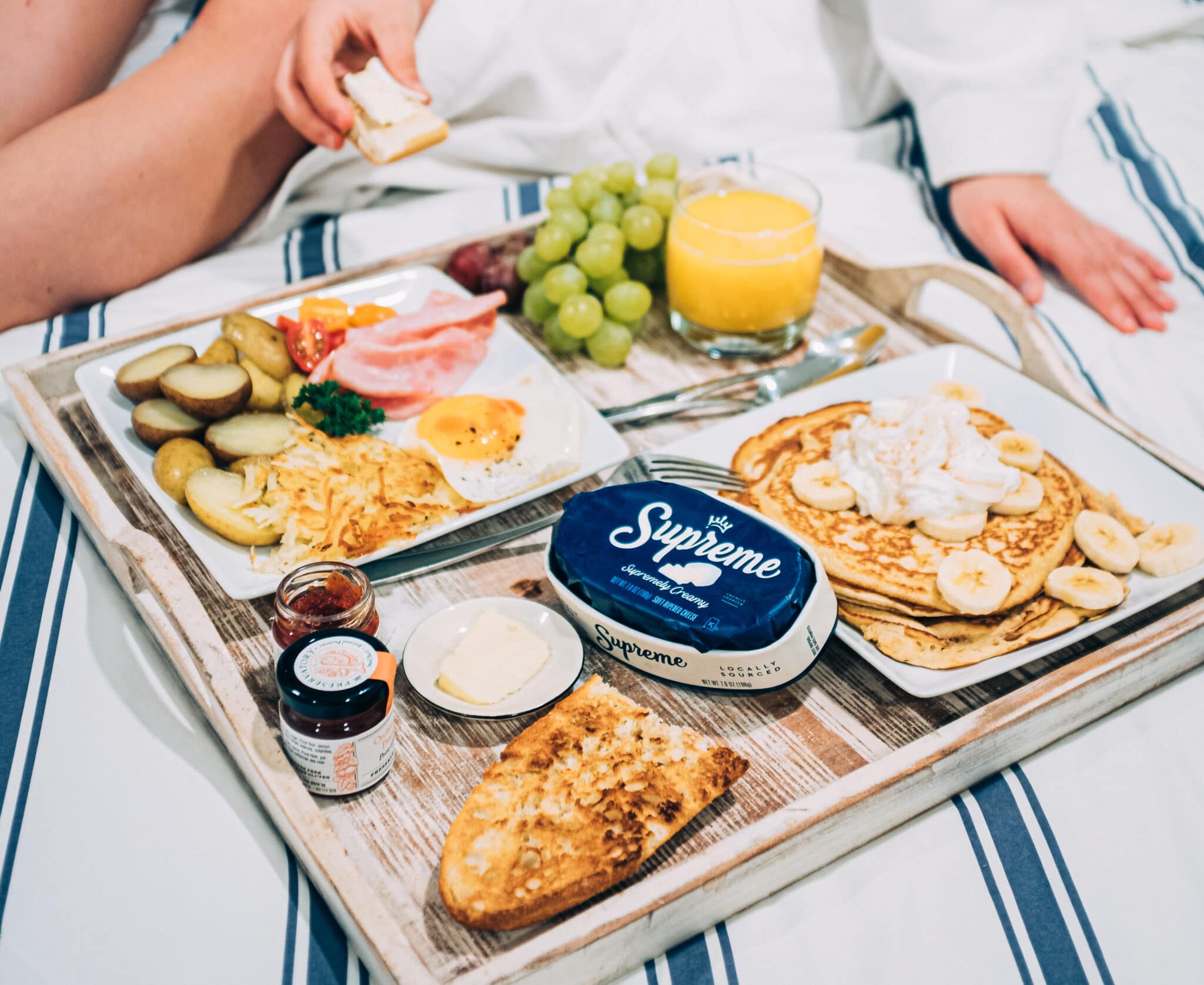 June 28, 2022
Best cheeses for breakfast
Best cheeses for breakfast
Cheese is a gourmet's companion throughout the day. We eat it for lunch and dinner, and many love to indulge at every chance. But did you know that breakfast is yet another opportunity to taste a large variety of delightful cheeses? Chef Greg has already introduced you to some delicious recipes with cheese for breakfast. Here are some additional cheese recommendations for a hearty breakfast.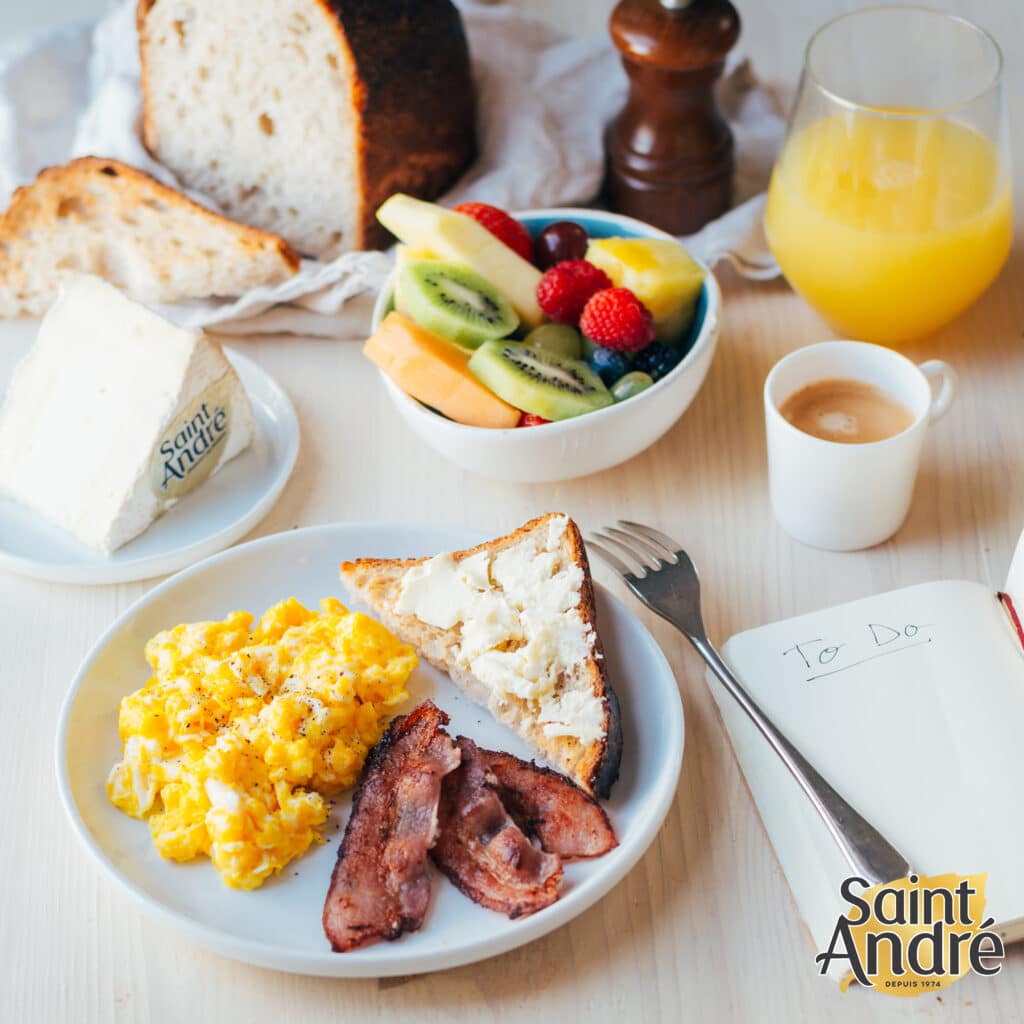 Dry and hard cheeses, a source of energy for your morning
How you get energy in the morning depends on your tastes. Some like to have sausages, beans, and other hearty foods, while others appreciate dry foods, such as crackers. What cheese will best complement your breakfast depends on the foods you enjoy, although another option is centering your whole breakfast around cheese. We recommend, among others, Ossau Iraty, which is always delicious – and our Barely Buzzed, a hard cheese rubbed with coffee, ideal to wake you up or enjoy with your morning coffee.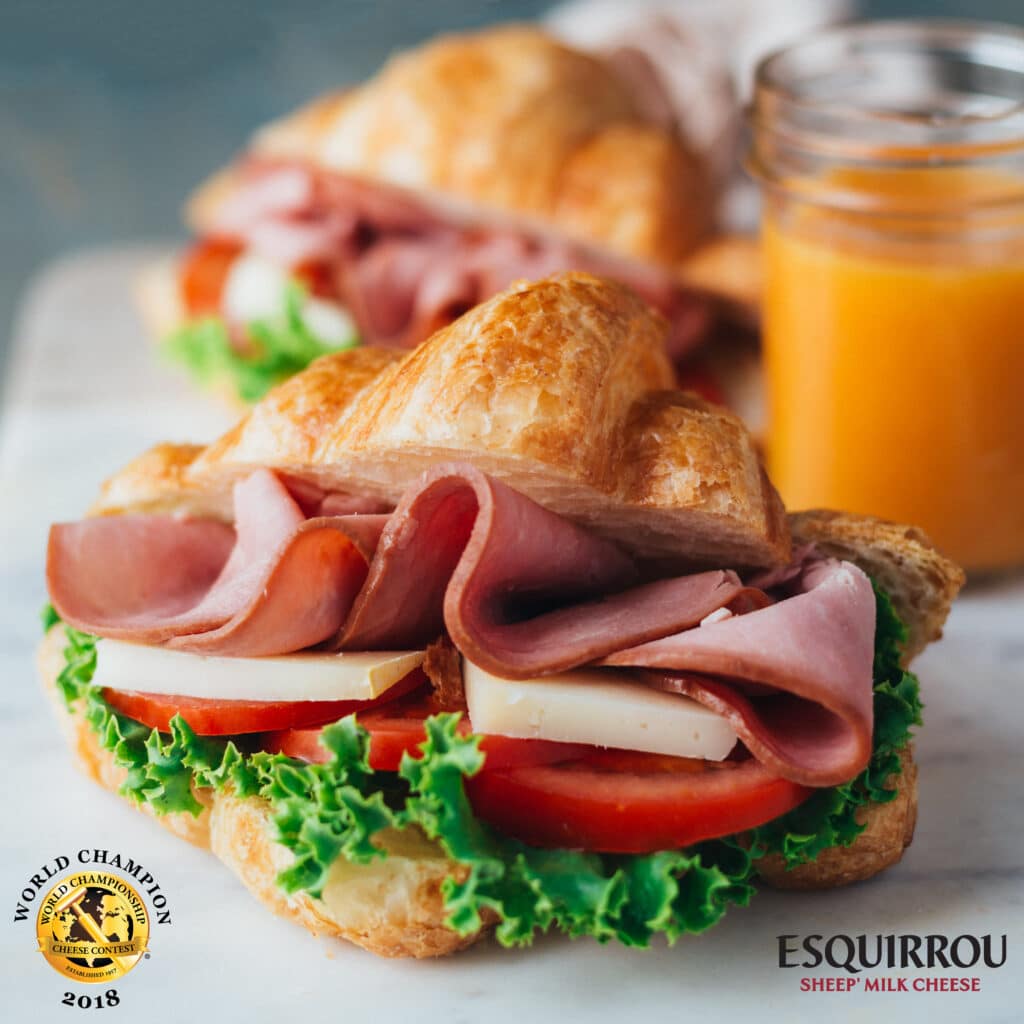 Cheeses to go with crackers or muffins for breakfast
Crackers and muffins are favorites for breakfast. Both can be accompanied with hard cheese and jam. This creates a compact breakfast that's full of energy. What you choose is up to you, but many cheese lovers like either gouda, cheddar, or gruyere – all deliciously complemented by our Raspberry Jalapeno Compote. English muffins are also great companions for fresh cheeses, especially cream cheese, such as Smithfield cream cheese. Topped with berries or dried fruits, this is a delicious breakfast option.
Breakfast recipe based around cheese
To indulge fully, you might want to try to cook an entire recipe using cheese, either the day before or just before. For example, if you're an early riser, you may want to try some cheese quesadillas, which can be complemented with toppings of your choosing. If you want something that can be prepared in advance, sandwiches with hard cheese are both convenient to eat on the go, and easy to prepare and store. You can consult Chef Greg's cheese recipes for breakfast to give you new ideas.