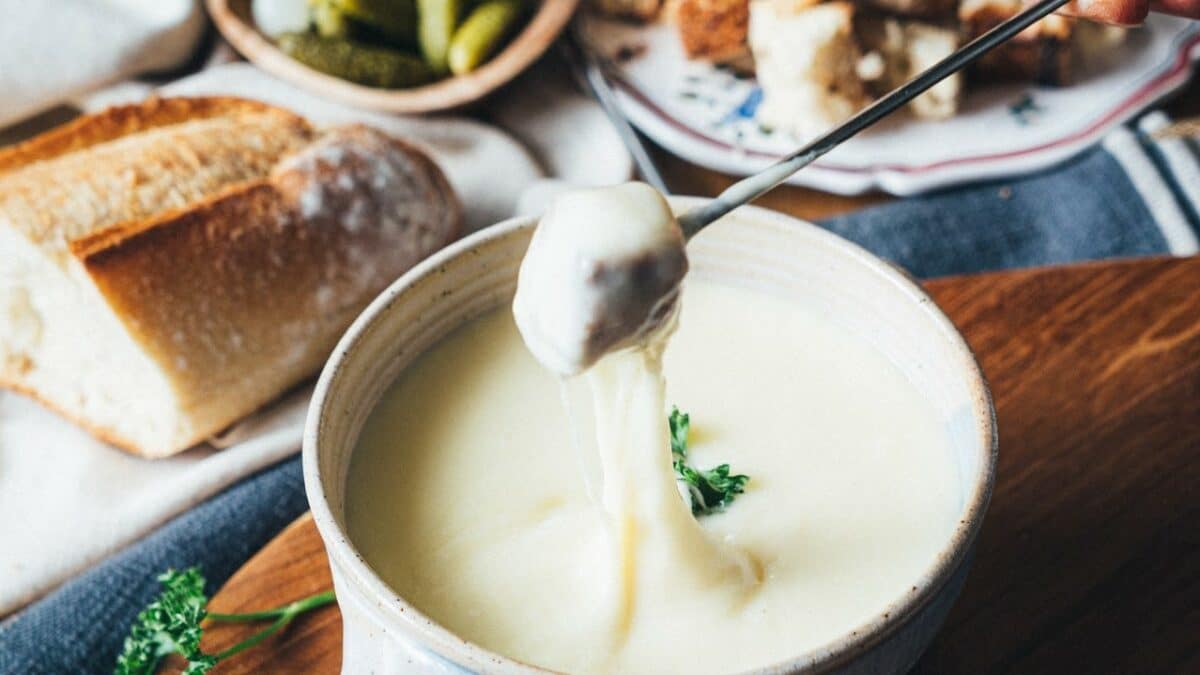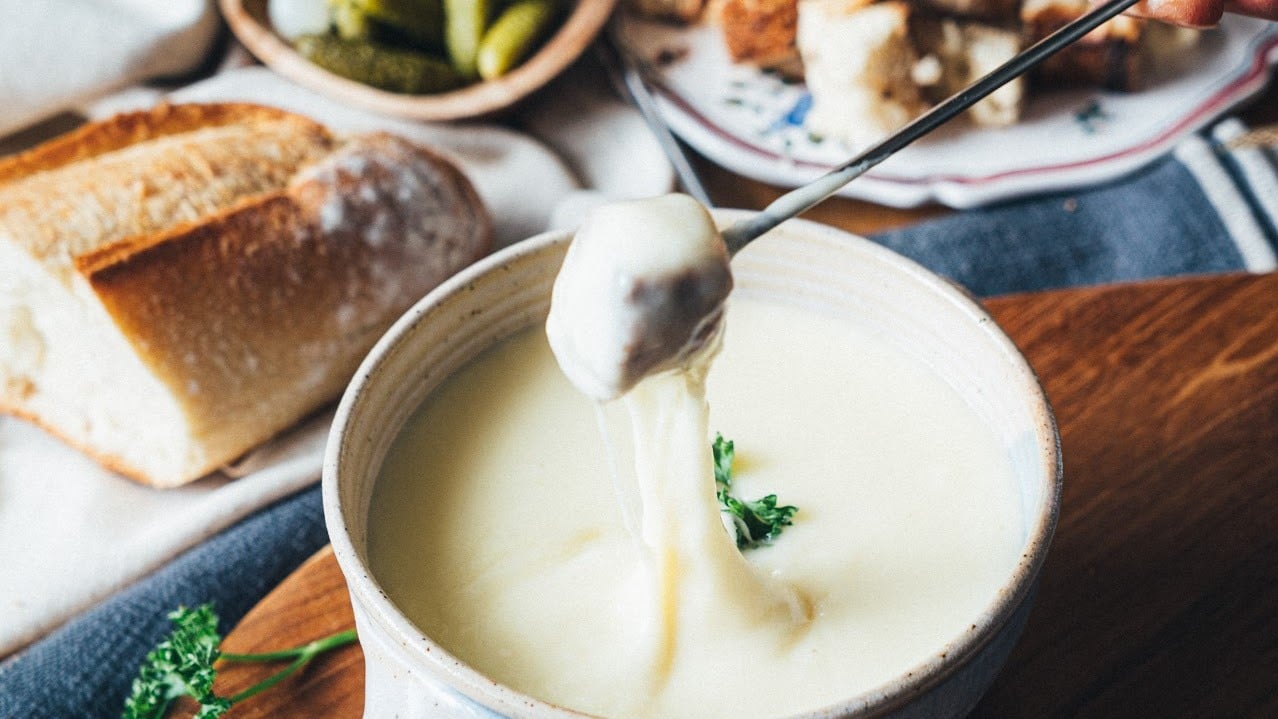 December 11, 2020
End of year Cheese Ideas
End of year cheese ideas

The end of the year is a festive occasion, with lots of petits fours, and delicious food. Bring cheese to your holiday parties with Chef Greg's suggestions. His three festive recipes include shortbread cookies, cranberry Brie in puff pastry, a delicious cheese fondue to share with your guests.
Shortbread cookies with sweet goat cheese

Shortbread cookies put us in a festive, holiday mood. They are traditionally paired with jams and other topping. Chef Greg brings our Chavrie Goat Cheese Log with cranberries and candied orange peel, to keep the sweet experience of shortbread cookies. Paired with orange marmalade, candied ginger and rosemary, this recipe is an easy, delicious way to top your shortbread cookies, ready to share in a festive atmosphere.
Cranberry Brie puff pastry

Cranberry Brie Bites are a popular snack for every occasion. For your end of the year parties, Chef Greg brings the whole Brie to the puff pastry, which allows a more intricate recipe with more ingredients. This cranberry Brie puff pastry will be full of bacon, cranberries, orange zest, and of course, our Alouette Brie.
For the garnish, Chef Greg cooks the bacon and the dried cranberries with red currant jelly, orange juice and maple syrup. You'll also need an egg for your egg wash.
This cranberry Brie puff pastry is delicious to share, or even as a full dish.
Cheese fondue with Cheddar and Brie
Chef Greg brings Cheddar and Crème de Brie together for a delicious fondue. He chooses Alouette Crème de Brie, to bring the delicious heart of the Brie without the rind, for a smoother fondue. It's paired with Pour me a Slice Cheddar, infused with Basil Hayden whisky, that will bring a nice flavor and fragrance to the fondue.
Watch the video for the full recipe, it's just mouth-watering.
Have a nice cheesy party and please tag us your photos on Instagram.