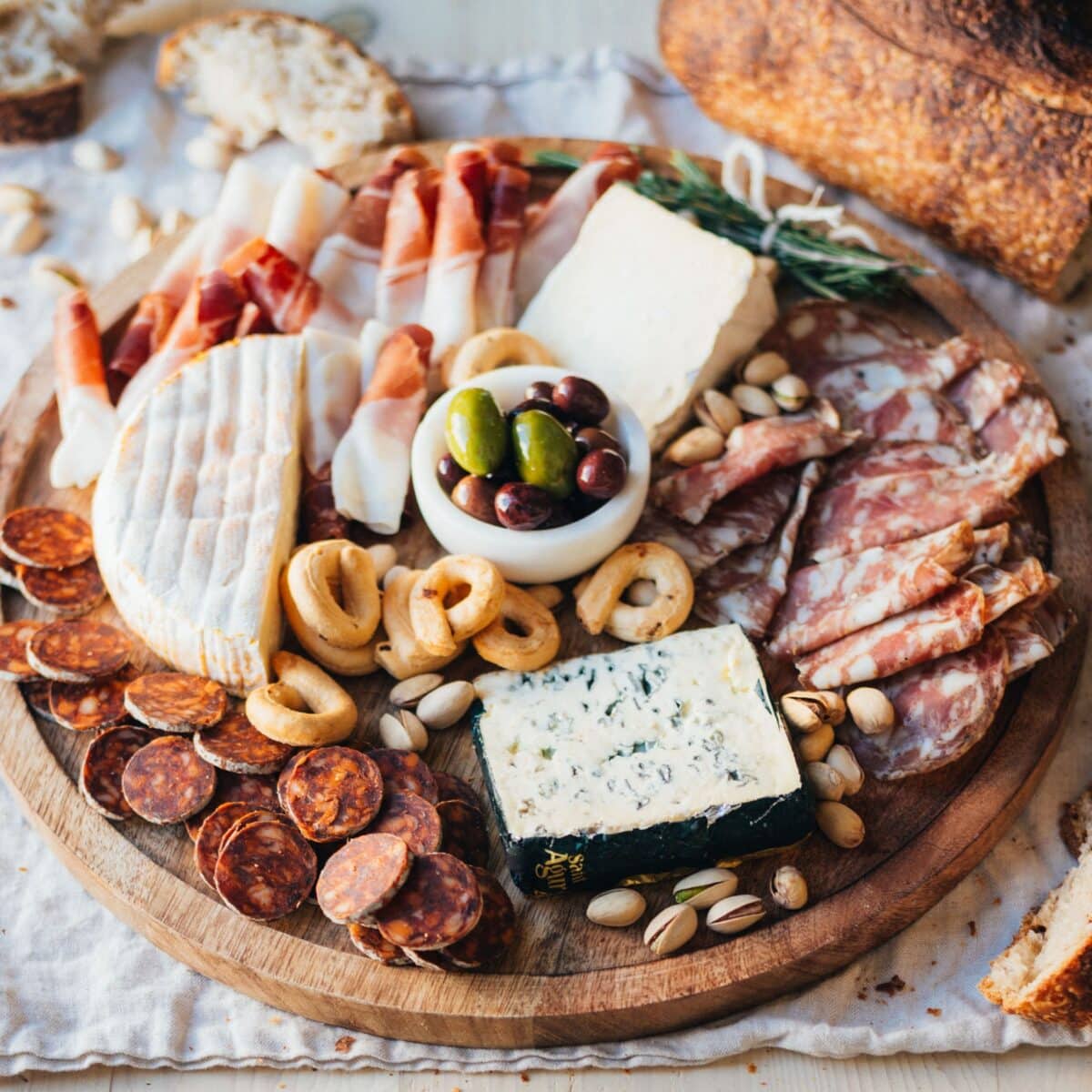 December 20, 2022
How to cut and serve cheese
How to cut and serve cheese
How to cut cheese may seem obvious, but there are many ways to improve your cheeseboard with a bit of creativity around your cheeses. Here, we'll explore some ways to cut your cheese and the possibilities it opens up. But to get started, we recommend watching Chef Greg's video on how to make a perfect cheeseboard.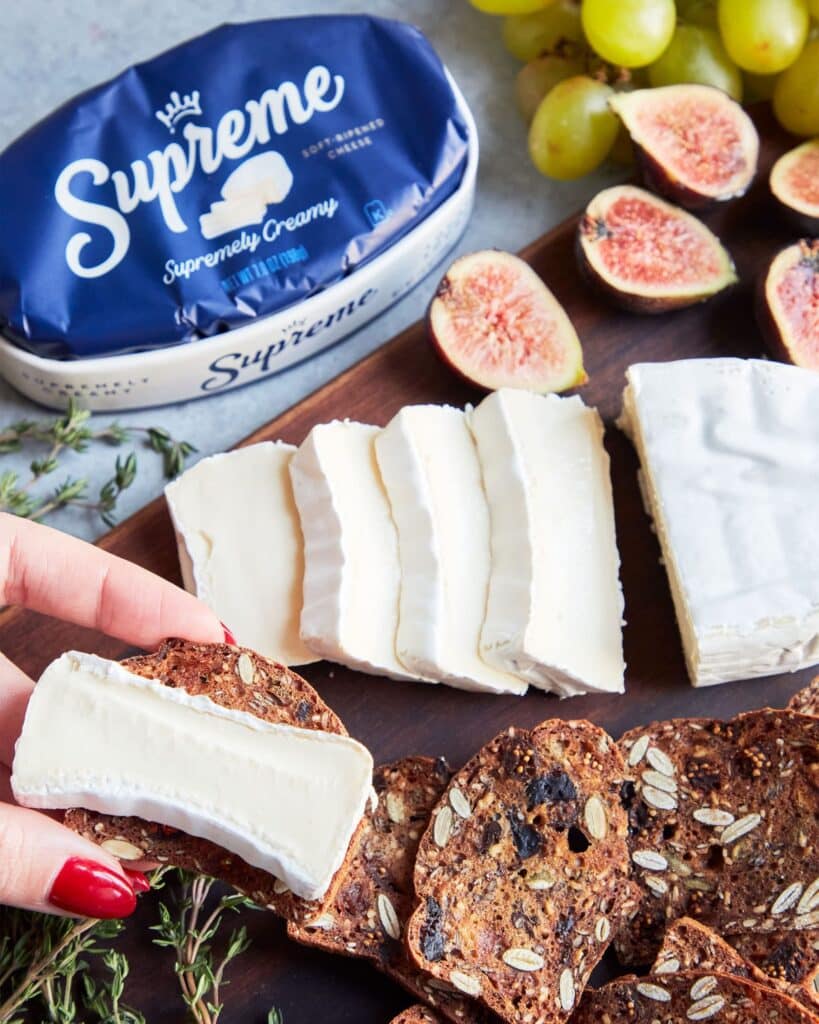 Choose an appropriate knife to cut your cheese
Different cheeses require different cutting techniques, to keep the cheese's shape intact. For example, hard cheese needs to be cut with a sharp knife (or you simply won't manage to cut it). However, if you try to cut a soft, ripened cheese with a sharp knife, the rind may stick to the edge, and your cheese may end up losing its shape. For soft, ripened cheese, use a knife with no edge, such as a butter knife. In the same vein, a crumbly cheese tends to stick to the blade, even with hollow-edged knives. The best way to keep its shape intact and ensure better visual appeal is to use a wire slicer.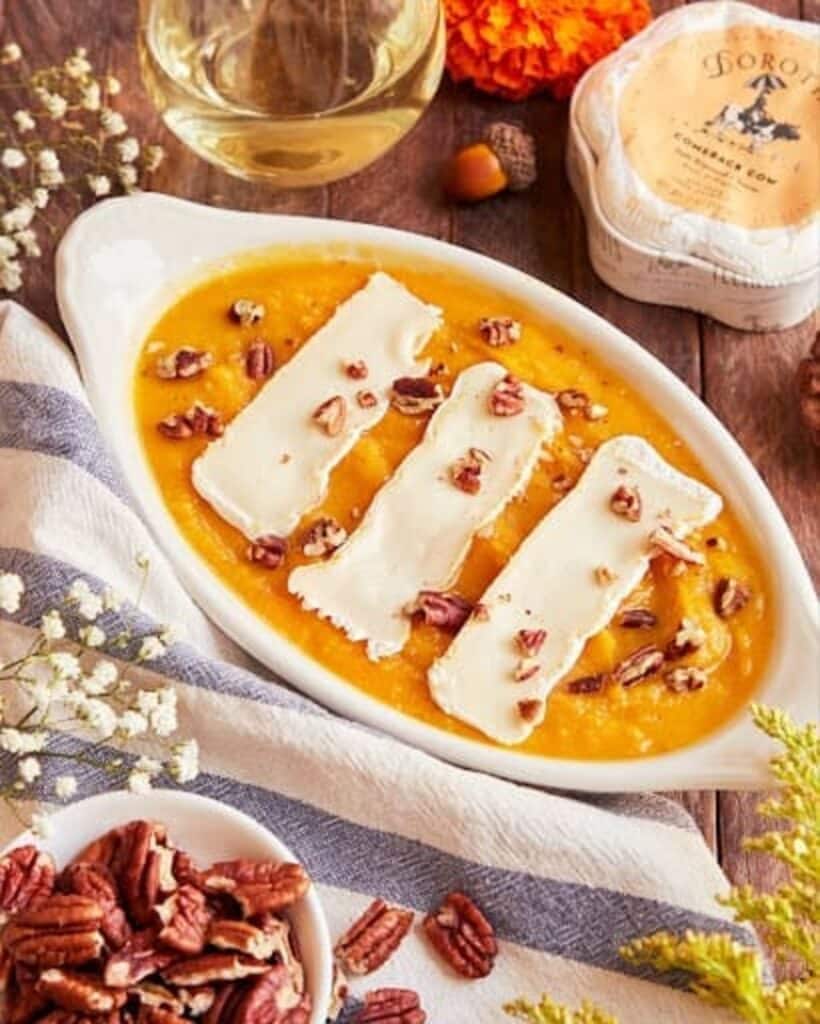 The horizontal cut, both appealing and practical
Often, cheese is cut into slices, pretty much like a pie. However, you can choose to slice it horizontally, which gives you three main benefits:
It makes the creamy paste more apparent, which gives a unique visual appeal, for example, to Saint André cheese.
It allows some hard rubs, such as a granola rub, to be used on your cheese; while this type of rub doesn't normally stick to the rind, it will stick to the paste of your cheese. See some examples of delicious rubs on Chef Greg's "party cheese board" video.

For your gratins and the like, a horizontal cut allows the rind to be spread more evenly, for a better crust.
If you want to cut your cheese horizontally and still serve it in a practical format to your guests, you can combine the two cuts, and cut the cheese into slices after separating the two halves. This combination is appealing for the flower-shaped Dorothy's cheeses, in order to make beautiful petal-shaped slices.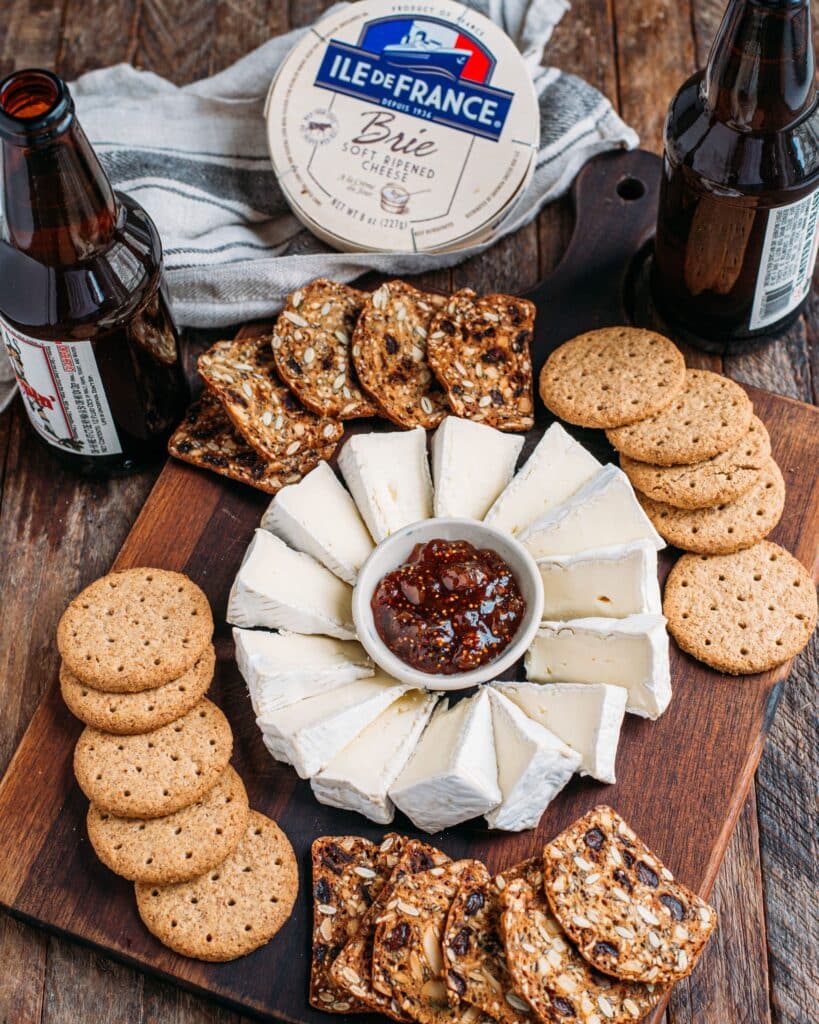 Other ways to present your cheese
Some cheeses are better served whole, to be cut at the table. However, most cheeseboards look prettier if the hard cheeses are pre-cut. Depending on the shape of your slices, the best choice for presentation may differ. For rectangular cheeses, present your slices spread in an arc, like a fan of playing cards. For triangular slices, try stacking them up – just make sure that every edge faces the same way for a better effect.
For more advice on how to present your cheeses, download Chef Greg's e-book, with tips, pairings, recipes, and more!