November 23, 2021
The best cheese for your cheese fondue
The best cheese for your cheese fondue
Few dishes are as indulgent as a cheese fondue. Choose your ingredients, and just dip them in a wonderful mix of hot cheese and white wine. It's a dish that has many variations, all of which can be enjoyed with your family and friends – and all delicious. What type of cheese fondue you'll crave boils down to what kind of cheese you fancy. For inspiration, you may consult Chef Greg's cheese fondue recipe.
But which cheese fondue will let you use your favorite cheese?
Pour me a Slice cheese fondue, for a rich, whisky flavored fondue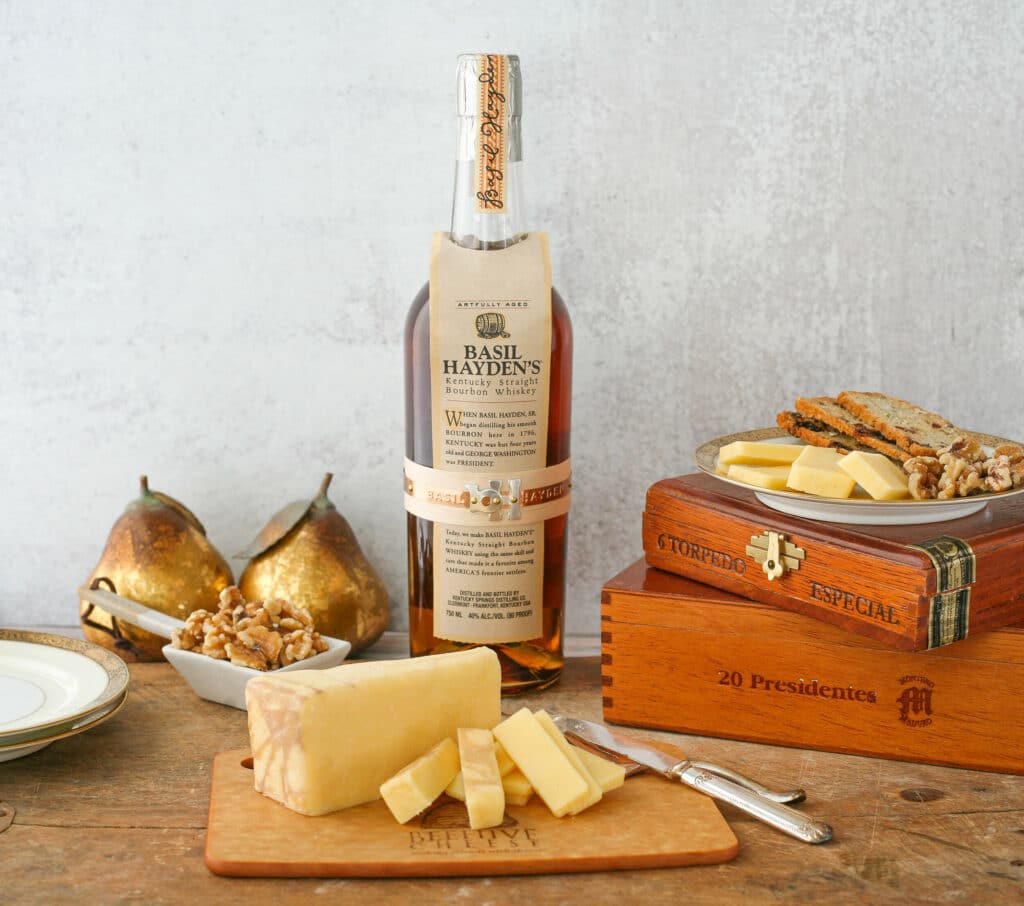 Cheddar is often substituted for gruyere in a fondue. Melted with white wine, the whisky flavor of Beehive's Pour me a Slice will seep into your fondue for a rich and delicious experience. This cheddar, white wine, and spices, such as nutmeg, will blend harmoniously, for a classic experience. It's tried and tested, which makes it the perfect cheese fondue for a meal with friends, when you don't know exactly what cheese they prefer, as it's the closest one to the traditional recipe.
Goat's cheese, for a cheese fondue with a kick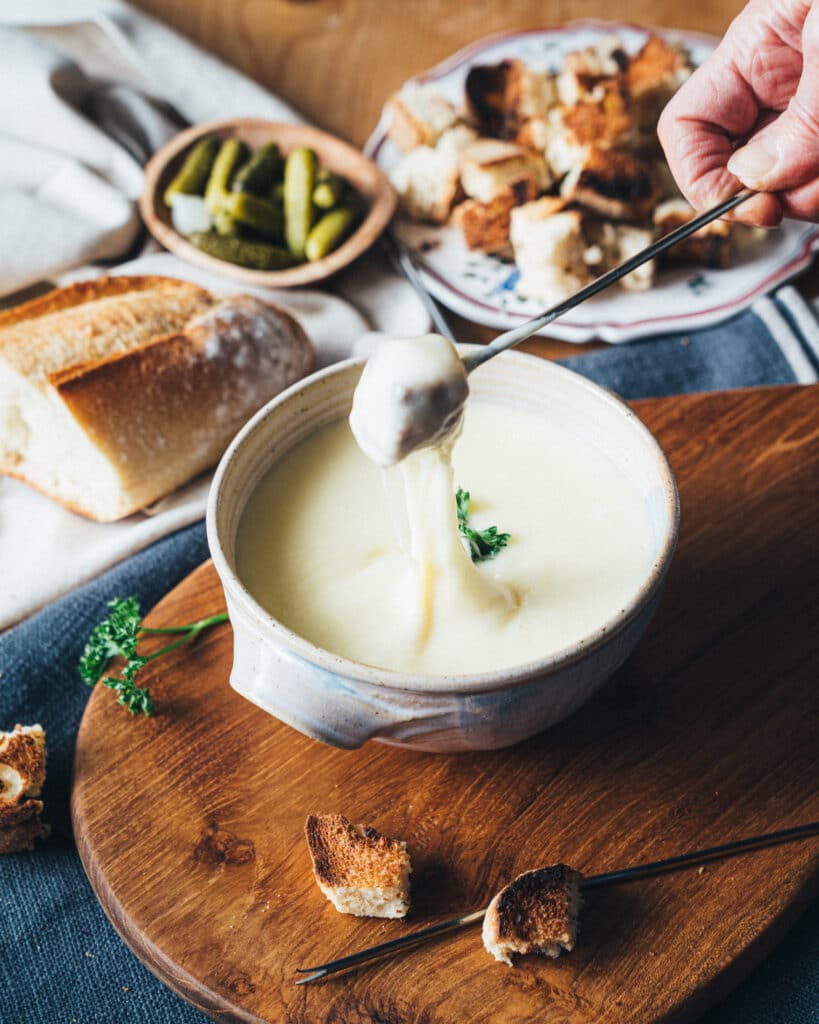 For those who prefer goat's cheese, it's still possible to cook a dip with your favorite cheese. In most cases, goat's cheese is stronger than gruyere – so there's no need to add wine. However, you can compensate by adding numerous herbs and spices, such as thyme, parsley, or even honey. You can even use our flavored goat's cheese log to give a kick to your recipe.
Cheddar and beer, for a Welsh-style fondue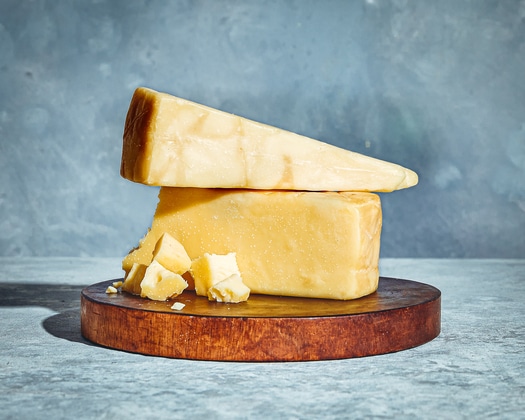 Welsh Rarebit is a classic dish from Wales, consisting of toast, covered in a mixture of beer and cheddar, and often completed with ham and an egg. Beer gives a richer consistency than wine and will provide a fresh experience for fondue lovers. If you love a gourmet meal, this type of dish will provide you with something both hearty and tasty.
Blue cheese for a fondue. Yes please!
And of course, there are also fondues for blue cheese lovers. To get the best texture, you may want to choose a creamy blue cheese, such as Saint Agur. While you might usually enjoy stronger blue cheeses, be aware that your dip will last for the whole meal, and a milder blue cheese that can accommodate most palates is recommended – otherwise the strong taste might become unwelcome, as the meal approaches its end.
There are many other ways to prepare cheese fondues. Please share your recipes on our social media – we always take great interest in them.