January 24, 2023
Blueberry Goat Cheese Cheesecakes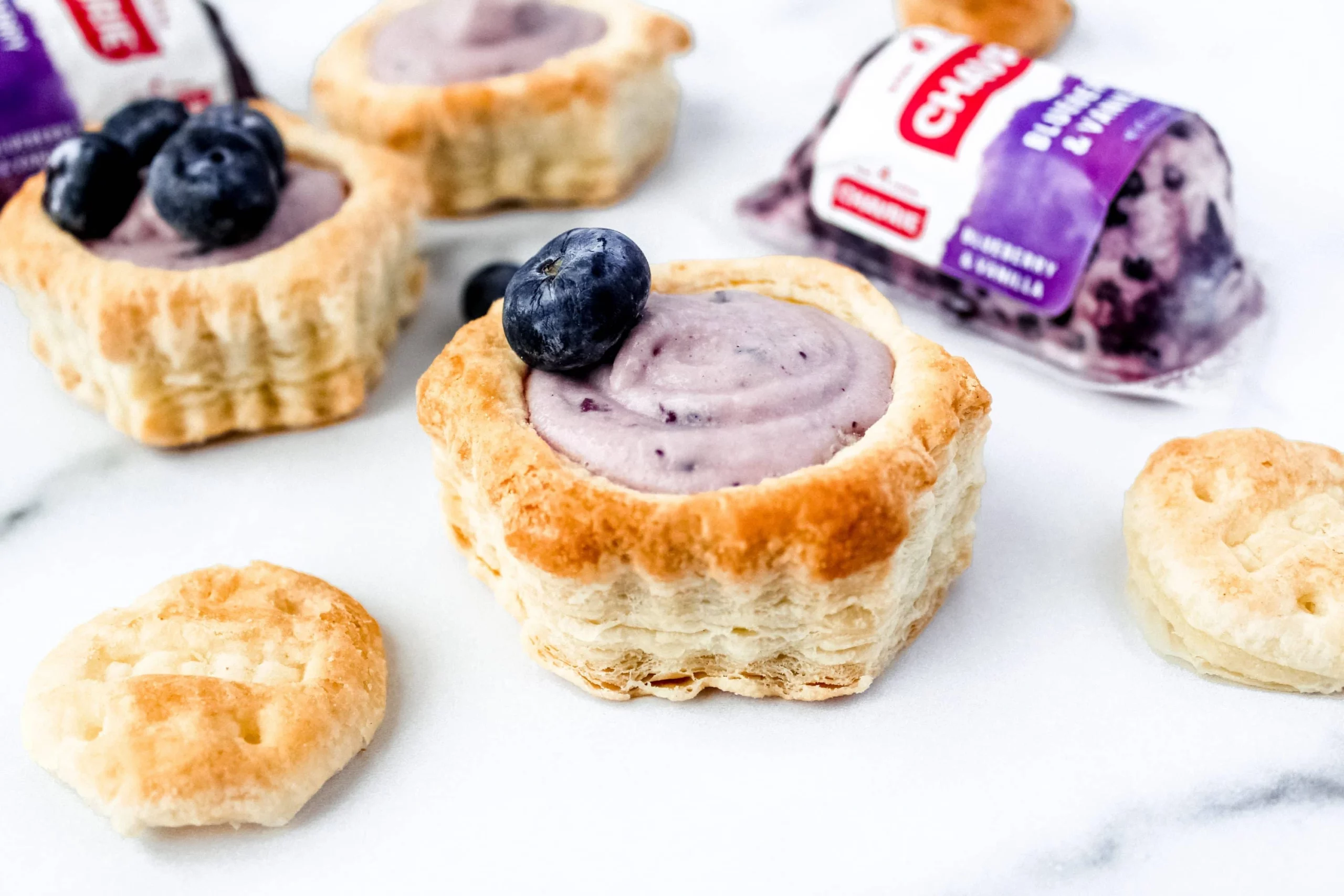 Ingredients
12 ounces Chavrie Blueberry Vanilla Goat Cheese

3/4 cup granulated sugar

1 tablespoon fresh juice from 1 lemon

1 teaspoon vanilla extract

1/8 teaspoon kosher salt

1 cup heavy whipping cream

1 package frozen puff pastry shells

1/2 cup blueberries

1 Day

3-4

medium
Recipe
Combine the goat cheese, sugar, lemon juice, vanilla, and salt in a standing mixer. Mix, using the paddle attachment, at low speed until smooth.

Switch to the whisk attachment and slowly pour in the cream. Mix at low speed to combine, then increase to high and whip until the mixture can hold stiff peaks, 3 to 5 minutes.

Pour into a 9 x 9 pan and chill over night.

Cook puff pastry shells according to package instructions.

Remove the center of the pastry shell and place one layer of blueberries inside, on the bottom.

Fill with Chavrie goat cheese filling.

Top with pastry shell center piece and/or additional blueberries.