January 24, 2023
Goat Cheese Crostini with Prosciutto & Figs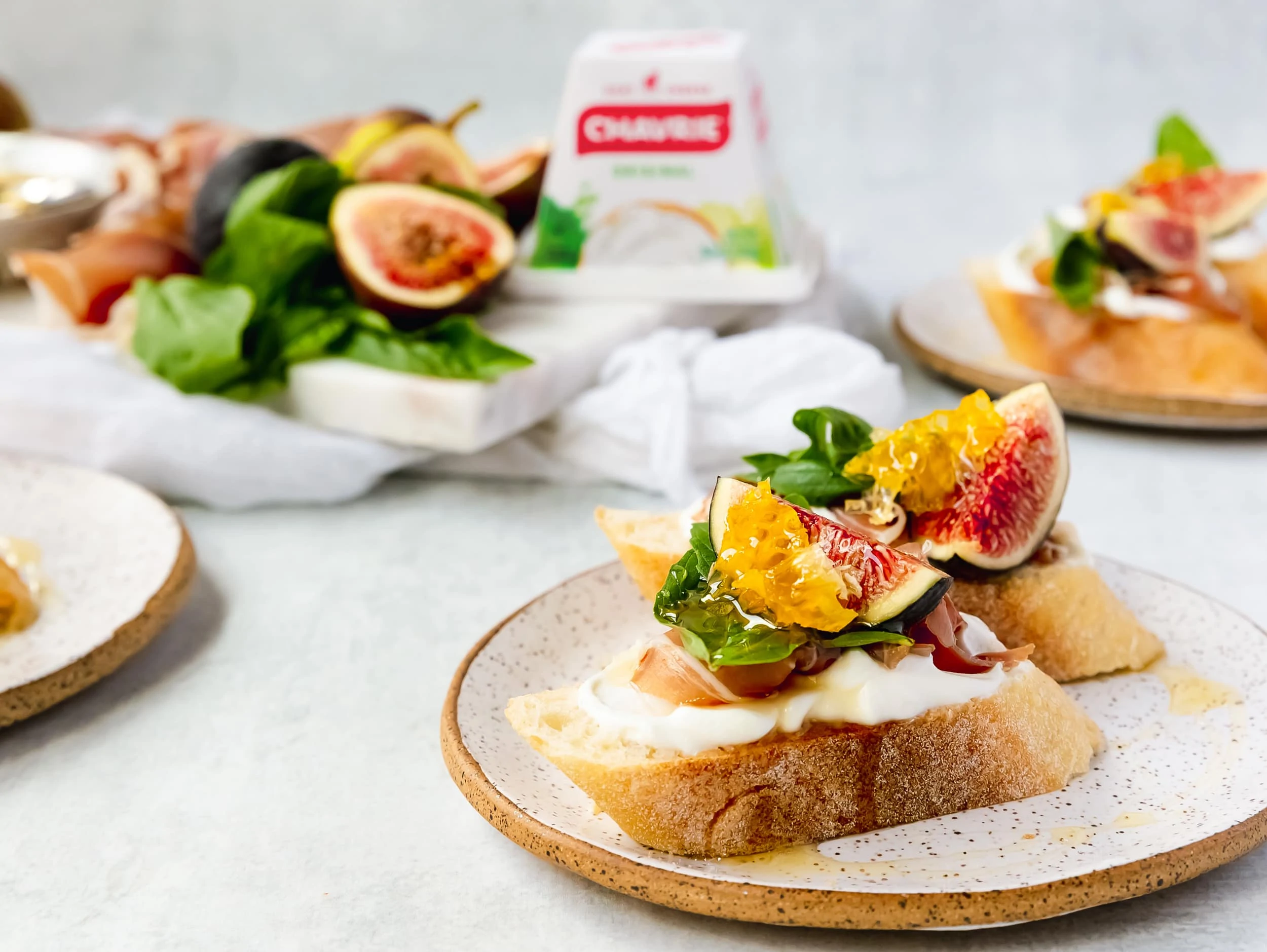 Ingredients
1 Baguette

3 Figs

1 Honeycomb

12 slices of prosciutto

¼ cup of Olive Oil

1 cup of Basil Leaves

30 min

2-4

easy
Recipe
Preheat oven to 375°F

Slice 12 ½-inch slices of bread from the baguette. Place on a baking sheet, and brush generously with the olive oil. Sprinkle a little salt if desired on each slice.

Bake for about 10 mins, or until crisp and slightly golden. Remove from oven and cool slightly.

Spread Chavrie Goat Cheese Original on each crostini.

Fold the slices of prosciutto neatly and place on top of each crostini.

Lay fresh basil leaves, sliced fig on top of each crostini to taste.

Drizzle honey for the finished product.