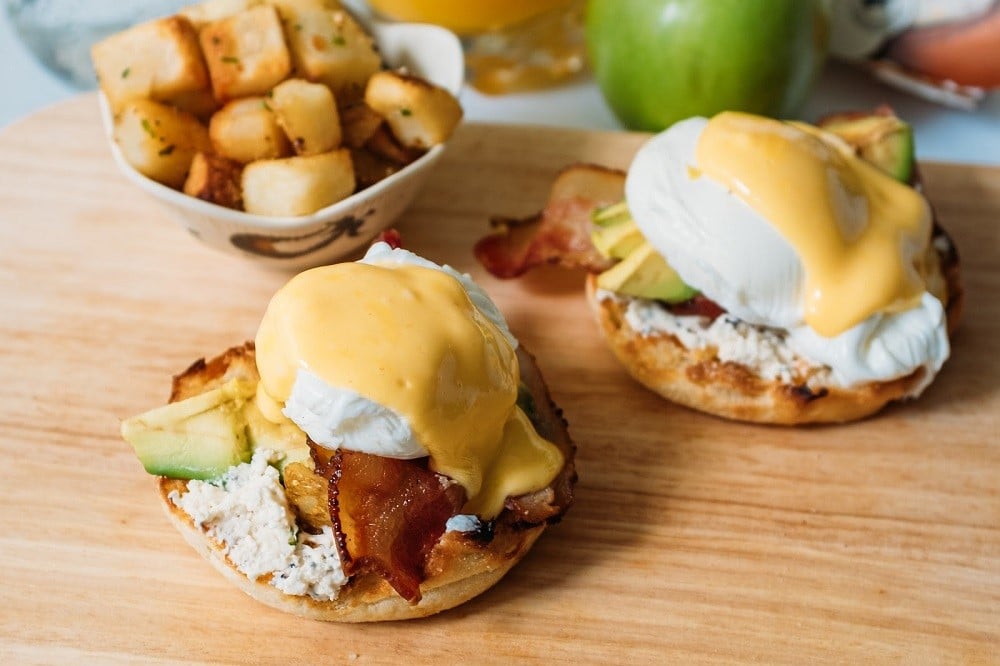 November 6, 2020
Bring cheeses to your breakfast
Bring cheeses to your breakfast

Cheese is a staple for every meal, though often forgotten in the morning. Chef Greg shows you three ways to bring delicious cheeses to your breakfast table. He took three well-loved energy-packed breakfasts and enhanced each recipe for a delicious start to your morning.
Avocado toast with Alouette Toasted Everything

Avocado toast is a breakfast on the rise. It's simple, delicious and healthy. Chef Greg keeps the recipe's simplicity, but adds some Alouette Toasted Everything, chopped eggs, and seasoning. With only two minutes prep time, this breakfast stays simple, yet becomes so much tastier and amusing. Alouette's spreadable cheeses are available in three flavors, so you can compose a new exciting avocado toast every morning.
Bagels with cream cheese

Bagel and English muffins are a more traditional approach to breakfast. They are especially good stuffed with cream cheese and other ingredients. For this preparation, Chef Greg chooses Smithfield Cream Cheese to bring you three mouth-watering recipes.
If you like savory foods for breakfast, give a go to his cucumber bagel with cream cheese and lemon sauce. If you want to start the day with a fruity or a sugary breakfast, you'll love his banana and honey bagel or his cheesecake-style bagel.
Frittata with cheddar cheese

For his last dish, Chef Greg went for a dish that requires a bit more preparation, with a frittata. If you can manage it, the extra prep time is well worth the effort. He goes for a classic frittata (an Italian style omelet), garnished with cured bacon, corn and scallion whites, but he gives it a kick. He tops it with Beehive's Barely Buzzed: a cheddar cheese rubbed with espresso and lavender, two ingredients that are also staples at the breakfast table.