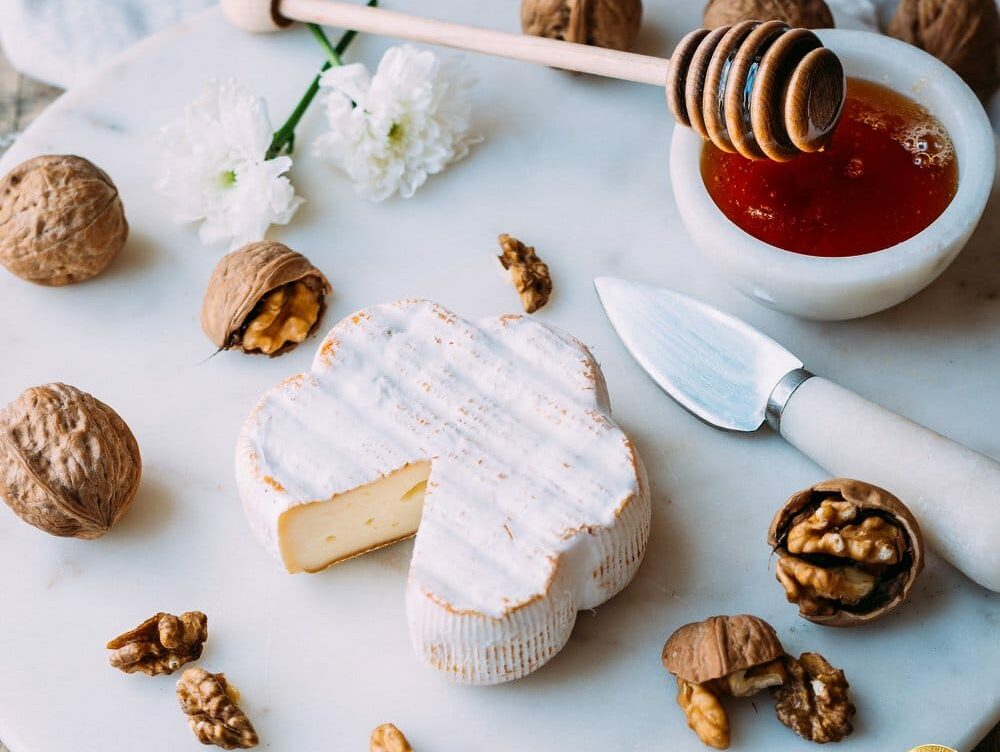 February 24, 2021
Chef Greg's gourmet cheeseboard, featuring Dorothy's Holy Smoke
Greg's gourmet cheeseboard, featuring Dorothy's Holy Smoke

Holy Smoke is Dorothy's latest delicious cheese, a smoked, soft, ripened cow's milk cheese. It's a delicious addition to the Dorothy's cheese family. Chef Greg shows you how to make a delicious cheeseboard to best feature this wonderful cheese.
Rub the cheese with granola

The smokey taste gives a rustic feel to this cheese. That's why it's best complemented with a granola rub. To make the rub stick to the cheese, chef Greg cuts Dorothy's Holy Smoke horizontally and rubs the paste on directly. The granola sticks to the creamy paste perfectly while it would just have dropped off the smooth rind.
Smoked cheese calls for smoked foods

Chef Greg pulls out some delicious smoked duck meat, smoked apple slices, and smoked olives. We realize you may not have a smoking machine at the ready, so unsmoked slices of apple and olive will do the trick perfectly too. Almonds and other dried fruits also complement this cheeseboard beautifully and deliciously.
Dorothy's other cheeses

If this cheese has won you over, you can explore the other Dorothy's delicious soft ripened cheeses:
All these cheeses are delicious, and made with fresh, locally sourced milk. The well-being of the dairy cows is assured by the FARM Program.