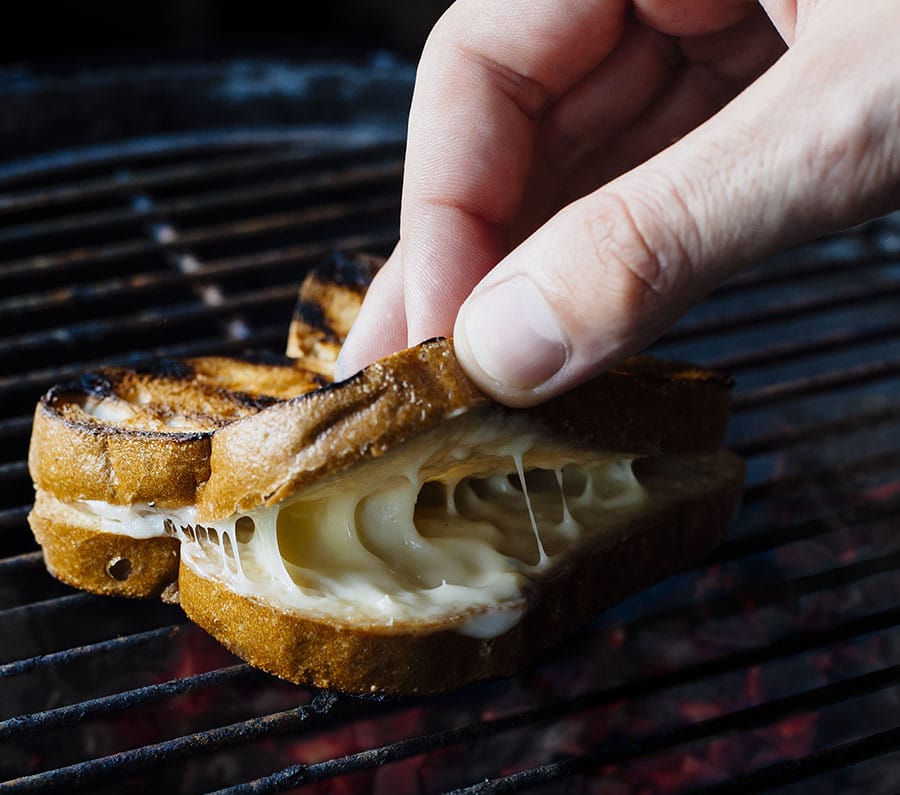 October 27, 2022
The best cheese for grilled cheese
The best cheese for grilled cheese
Grilled cheese is one of the simplest dishes, but it is widely popular, and nostalgic for many cheese lovers. That's why most cooks experiment at some point, to improve and make their best grilled cheese. Here are our recommendations on how to choose cheeses to improve your grilled cheese.
The texture of your cheese for the best grilled cheese
Grilled cheese needs a cheese that becomes elastic once cooked, to create those wonderful threads when you bite into your sandwich. We recommend either a hard or a semi-hard cheese, as other cheeses may end up in a gooey mess. If you go for a hard cheese, you may want to use two thinner slices, as a thick slice may not melt in the center, and end up as an elastic lump. The go-to cheese is, of course, cheddar, but here are some alternatives.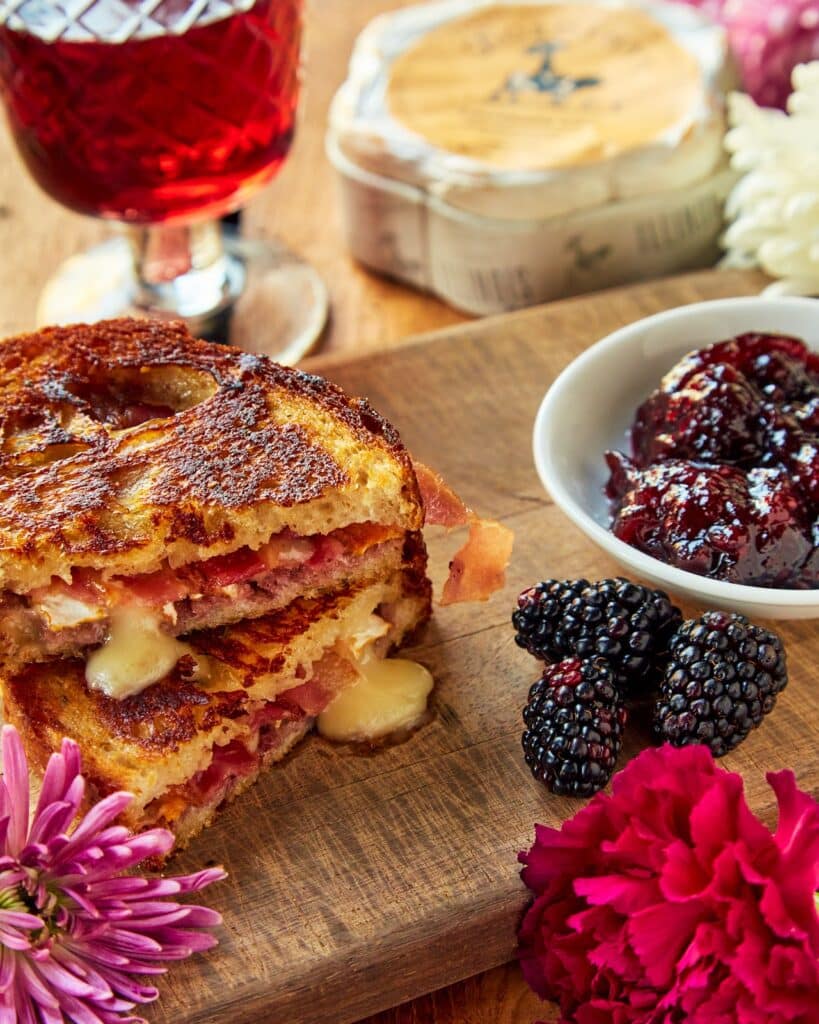 Barely buzzed, for a breakfast grilled cheese
Barely buzzed is a delicious cheddar, rubbed in coffee. This unique characteristic allows it to complement your breakfast wonderfully, and you may well find you enjoy this grilled cheese with a cup of good coffee. You may even dip it in, if the idea tickles your fancy.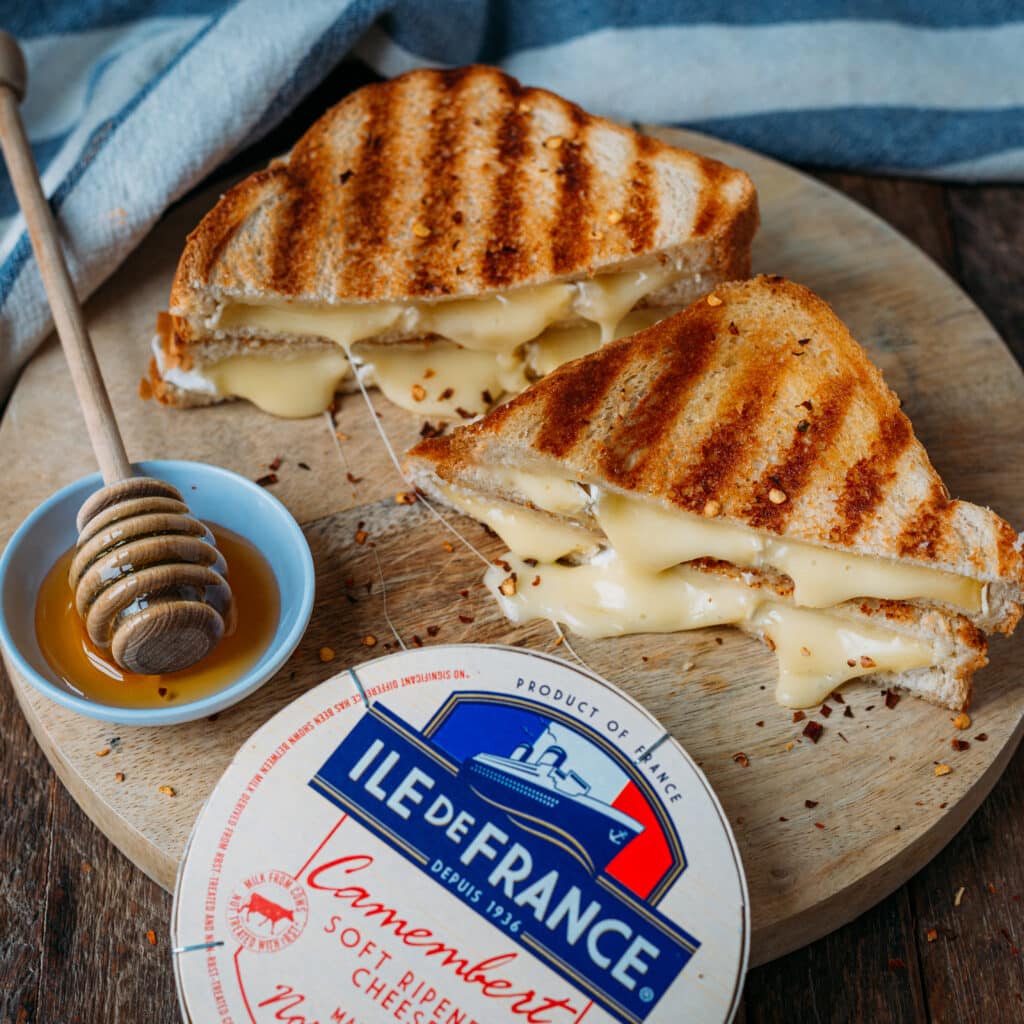 Brie, for a luscious grilled cheese
Brie is one of the most popular cheeses in the US. It's a delicious addition to any dish. When grilled, it creates a luscious texture, which means that some cheese flows out of your grilled cheese. To limit the oozing, we recommend adding two very thin slices of brie, rather than a thick one. Alouette Brie for baking pairs wonderfully with capers, cornichons, and red berries, which will all make great additions to your grilled cheese.
Blue cheese, a different texture, but a wonderful taste
Veined cheeses are not hard cheeses. Since holes are made in them for the mold to develop, they end up either crumbly or creamy. As such, they won't produce the elastic texture while cooking. Blue cheese lovers still want to make their grilled cheese with blue cheese, obviously. There are two solutions to this conundrum. Either accept the difference in texture, and go for a simple grilled cheese, using a blue cheese, such as Roquefort, and figs; or, pair your blue cheese with a thin slice of hard cheese that won't overpower your primary choice. Ossau Iraty is a perfect fit for this role. This allows for both the delicious taste of blue cheese, and the fun and nostalgic elastic texture of your grilled cheese.