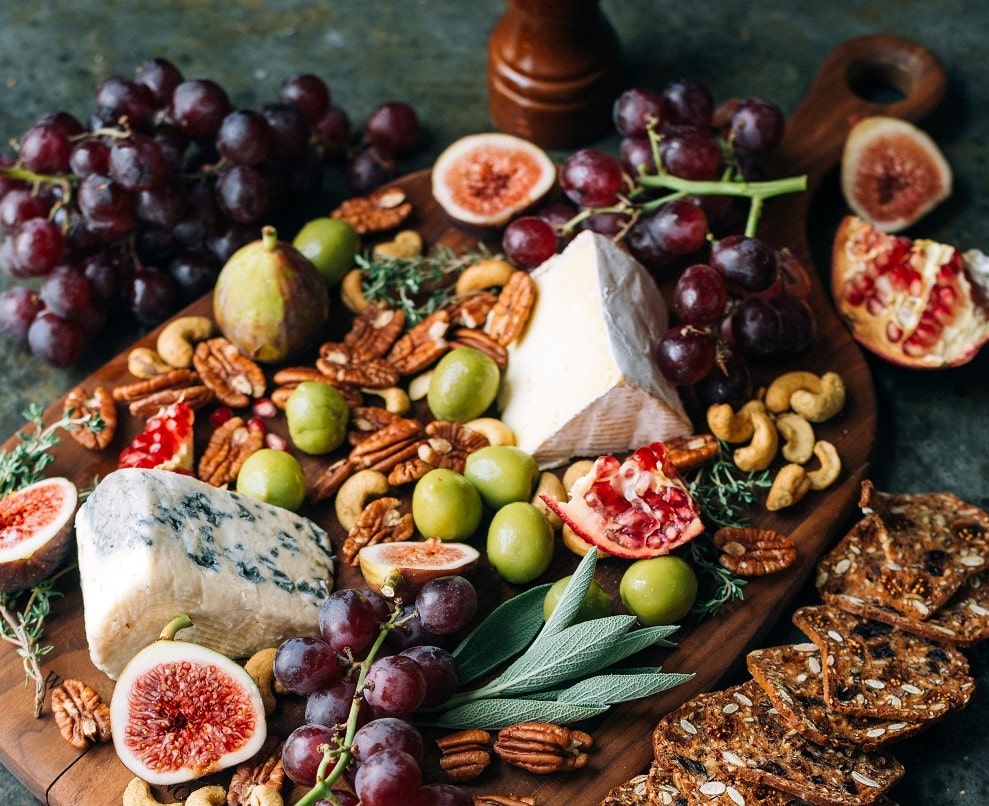 October 28, 2020
The perfect cheese board, by Cheese Lover Shop
The perfect cheese board, by Cheese Lover Shop

The choice of cheeses and their presentation are key to the success of your perfect cheese board.
Selecting cheese for your cheese board

Everyone has their own preferences when it comes to cheese. Maybe your perfect cheese board is entirely composed of blue cheeses, or Brie. However, our perfect cheese board will suit every guest's taste with a broad selection of cheese. Chef Greg has selected the best cheeses for that very purpose.
Chef Greg's cheese Selection:
This range of cheeses will delight every guest. All different, but one thing in common: they are all delicious.

Cut the cheese for your cheeseboard

When prepping your perfect cheeseboard, cut your cheese to add more appeal. It will bring out those mouthwatering aromas your guests will love.
Cutting also lends visual appeal. For example, Saint Andre's deliciously buttery heart will be more visible with a horizontal cut, and Chef Greg will keep Dorothy's comeback cow's flowery shape by cutting petal-shaped slices. Cut cheese also make portioning easier and more inviting. Your guests will dip in more readily if they don't have to cut the cheese themselves.
Garnish your cheese board

There are multiple ways to appreciate cheese. Your perfect cheese board needs to accommodate those different ways with garnish. Chef Greg's cheese board appeals to cheese lovers with a sweet tooth and those who'd rather pair their cheese with savory food. His suggestion includes some traditional cheese partners, such as honey, crackers, jams and prosciutto, and more daring combinations, with olives, raspberries, cornichons and almond cake.
Every delicious cheese on this platter is available in our shop. Please contact us if you need any information or advice about one of our tempting cheeses.