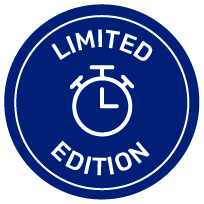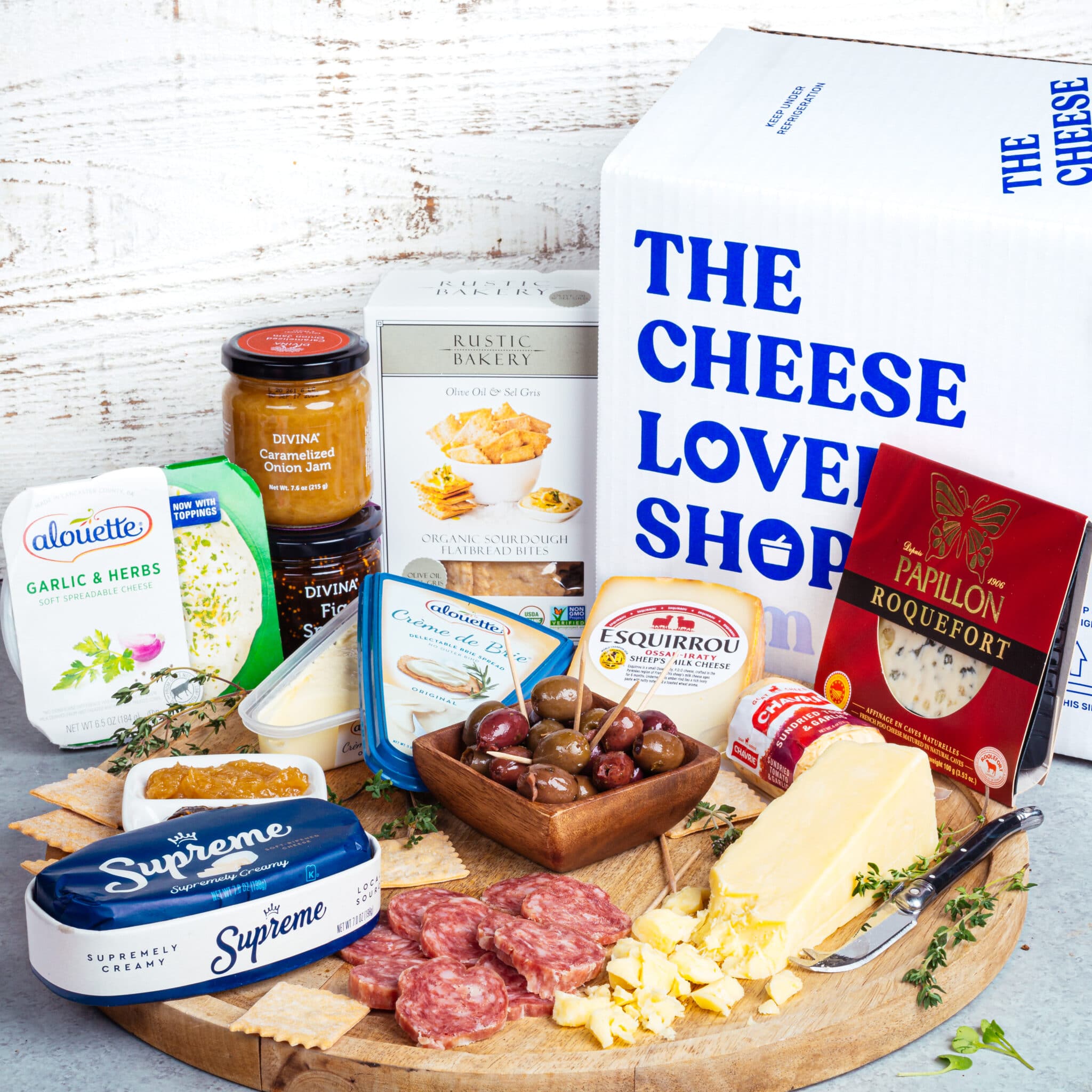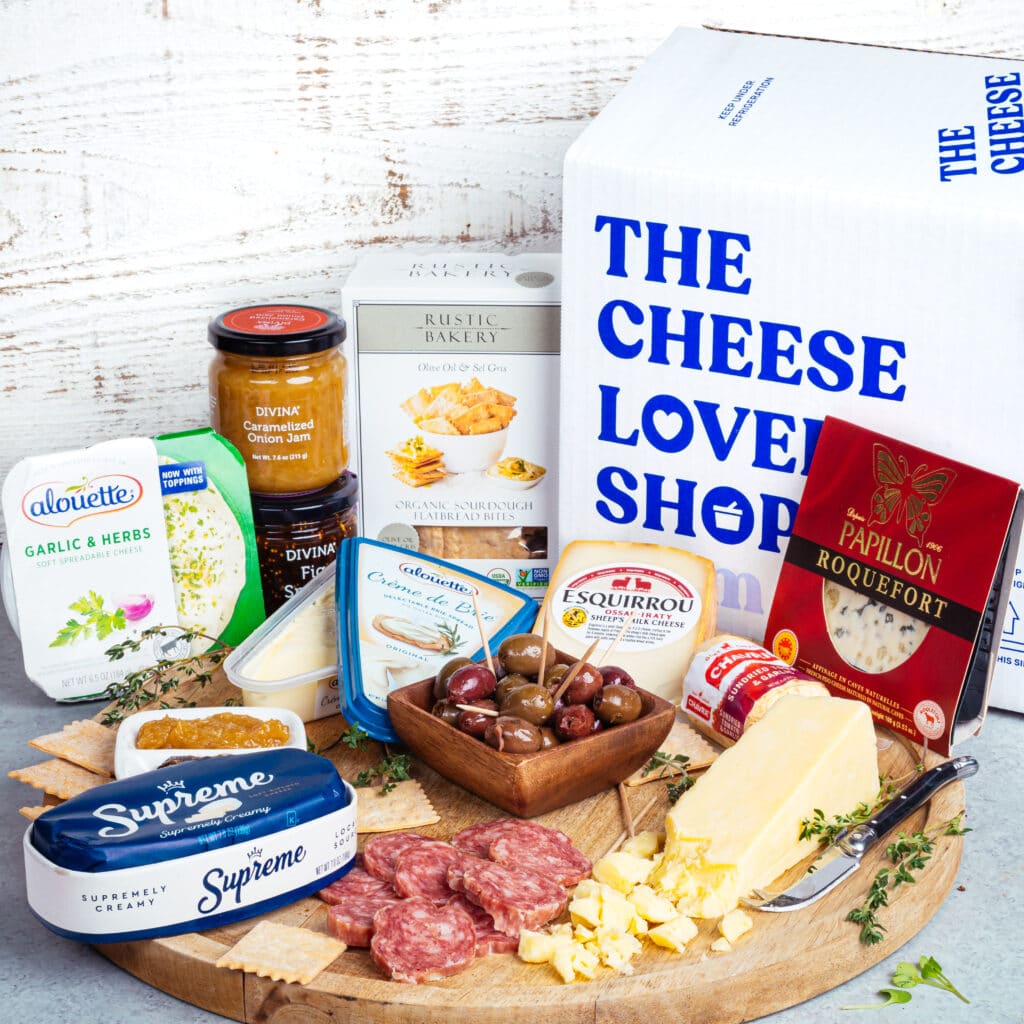 Party box for 8 with free shipping
$110.00 per item
Description
Ingredients & Nutrition facts
Ready to celebrate over a delicious spread of good eats! The Cheese Lover Shop Box for 8 brings together some of our tastiest offerings including an assortment of 6 cheeses plus 6 of our favorite accompaniments. With an incredible variety of festive flavors in this box, all of your guests are sure to find something they love.
Each box comes with free two-day shipping.
Show more
Ingredients : 
Supreme 7 : Cultured pasteurized milk and cream, salt, calcium chloride, enzymes, microbial rennet (suitable for vegetarians).
Papillon Roquefort : Raw sheep's milk, salt, enzyme, cheese cultures, Penicillium roqueforti (harmless blue mold)
Esquirrou : Pasteurized sheep's milk, salt, cheese cultures, animal rennet.
Beehive Pour Me A Slice : Pasteurized cow's milk, Salt, Basil Hayden whiskey, Cheese cultures, Vegetarian rennet.
Chavrie Sundried Tomato & Garlic : Cultured pasteurized goat milk, sundried tomatoes (tomatoes sulphites to protect color), salt, garlic, parsley, enzymes, microbial rennet (suitable for vegetarians).
Alouette Garlic & Herbs Soft Spreadable Cheese : Pasteurized cultured milk and cream, garlic, spices, salt, guar gum, sorbic acid (to maintain freshness), carob bean gum.
Valrhona 32 Grand crus chocolate square gift box : Cocoa beans 49.95%, sugar 29.7%, cocoa butter 12%, whole MILK powder 5.8%, brown sugar 1.3%, dried skimmed MILK 0.6%, emulsifier: SOY lecithin 0.4%,  natural vanilla extract 0.2%, BARLEY malt extract 0.04%, natural vanilla flavour 0.01%. Contains: gluten, milk, soya.  May contains: nuts
Divina Pitted Greek Olive Mix : Olives (Greek olives, Kalamata), water, red wine vinegar, sea salt, sunflower oil, spices, citric acid (acidity regulator).
Divina Fig Spread : Figs, Cane sugar, Citric Acid (acidity regulator), Fruit Pectin.
Divina Caramelized Onion Jam : Onion, cane sugar, distilled vinegar, sunflower oil, sea salt, spices, ascorbic acid (antioxidant).
Rustic Bakery Organic Flatbread Bites Olive Oil & Sel Gris : Organic wheat flour, organic sourdough starter (organic wheat flour, water), organic cane sugar, organic olive oil, organic canola oil, sea salt, sel gris
D'Artagnan Saucisson Sec :Pork, Salt, Garlic, White Pepper, Celery Extract, Dextrose, Nutmeg, Lactic Acid Starter Cultures.